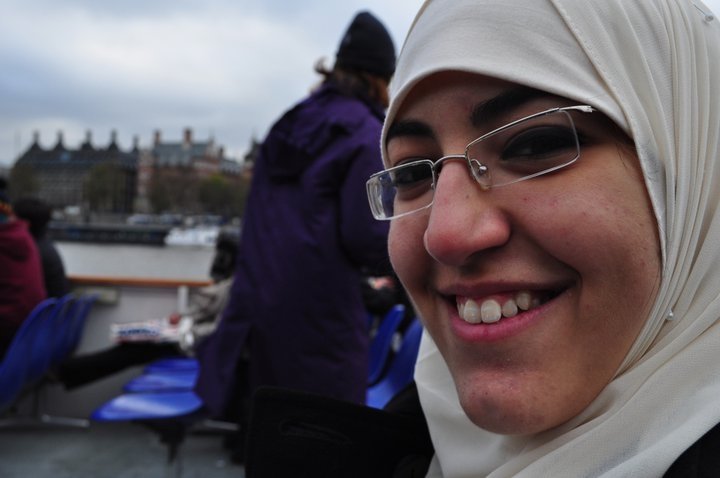 Summary
Youth Journalism International has been growing quickly and gaining ever more recognition for its worldwide efforts to educate young people, build cross-cultural ties and give a voice to tomorrow's leaders.
Focus on Pushkal Shivam
Pushkal Shivam is a YJI senior reporter in Mumbia, India who has been honing his skills month after month to the point where he could step into a professional role now. Though only a high school student, Shivam managed to contact the Dalai Lama's personal secretary and secure a chance to question the spiritual leader in person. He took full advantage of the opportunity to write a solid story that broke some new ground, focusing on what the Dalai Lama had to say to the generation rising to take his place. More recently, he went inside a women's prison in Mumbai with an arts group and produced a heartrending video report that showed the children who are living inside the prison with their inmate mothers. His pieces are available on YJI's blog.
Shivam has also been a great supporter of YJI, even producing a video urging people to donate, something that most of our young reporters barely understand. He's a gem.
YJI's annual journalism contest
This marks the second year that Youth Journalism International has held an international journalism contest for those 19 and under that draws entries from many countries and U.S. states. Though time-consuming for YJI, the contest provides recognition for great work that otherwise is ignored and increases our profile at the same time.
Here are the this year's major winners:
STUDENT JOURNALIST OF THE YEAR
Meghan Morris of Wayne, Penn., attending Conestoga High School in Berwyn, Penn., co-editor, The Spoke
JOURNALISM EDUCATOR OF THE YEAR
WINNER – Jill Cook, of Menomonee Falls, Wisconsin who is the Tyro advisor at Brookfield Central High School in Brookfield, Wisconsin
FINALIST – Michelle Harmon, advisor at The Borah Senator, Borah High School, Boise, Idaho
FINALIST – Mark Ionescu, advisor at The Patriot, The John Carroll School, Bel Air, Maryland
COURAGE IN JOURNALISM AWARD
WINNER – Jessica Elsayed of Alexandria, Egypt, attending the Egyptian American School, for her coverage of the Egyptian Revolution
FINALIST – Tasman Anderson, of Brisbane, Australia, attending the University of Queensland, for her coverage of gay and lesbian issues
KEEGAN "TAKE NO PRISONERS" AWARD FOR NEWS
Jenny Hottle of Bel Air, Maryland, attending The John Carroll School and writes for The Patriot, for "Admin addresses campus drinking"
JACINTA MARIE BUNNELL AWARD FOR COMMENTARY
WINNER – Cresonia Hsieh of Knoxville, Tennessee, attending Farragut High School, for "Remembering Tyler Clementi"
FINALIST – Pushkal Shivam of Mumbai, India, attending Kendriya Vidyalaya school, for "Book ban should be an anathema to a knowledge economy"
FINALIST – Eroll Yabut of Zambales, the Philippines, attending Regional Science High School, for "Church and State Cordon"
FINALIST – Soo Ji Lee of Cresskill, New Jersey, attending Riverdale Country School in the Bronx, N.Y., for "Outside Cities, Haiti Still Suffers"
All of the winners are listed here.
Focus on Jessica Elsayed
When the Egyptian uprising began in January, YJI Senior Reporter Jessica Elsayed in Alexandria, Egypt was poised to tell the world about it. Though clearly not a dispassionate observer -- Jessica was right there with the revolutionaries -- she told the story of what was happening clearly and with flair. During the darkest days of the uprising, when the government cut off internet access, Elsayed told her stories over the phone. Her words wound up in The Huffington Post and public radio stations in California and Connecticut interviewed her on the air. Elsayed's work for YJI wound up on PBS NewsHour Extra as well as in many homework assignments for students across the globe. Now with a worldwide following, she continues to write for YJI. You can read her pieces on the Egyptian uprising here.
How things look going forward
The biggest problem Youth Journalism International faces is, as usual, the need for enough financing to include all of the students who want to participate and the ability to give more time to them. We have more than 200 active students, but some 300 others are on a waiting list, eager to join. We need the staff to bring them on board, train them and get them going. Until we raise more money, that can't happen.
But we have used some of the generous support we have received to hire a grant writer who is uncovering opportunities for us, upgrade our IT and do such things as phone Elsayed in Egypt. Our abilities keep expanding thanks to generous donations from individuals, many of them on GlobalGiving, and organizations. We see an ever brighter future.
Youth Journalism International has the intrinsic capacity to become a major player in the media world because it has students in many lands with the skills to cover many stories. And it's already doing quite a bit.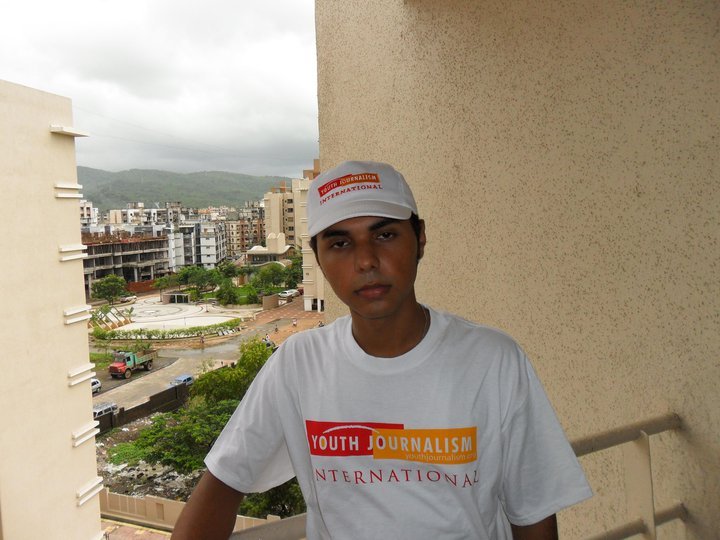 Links: