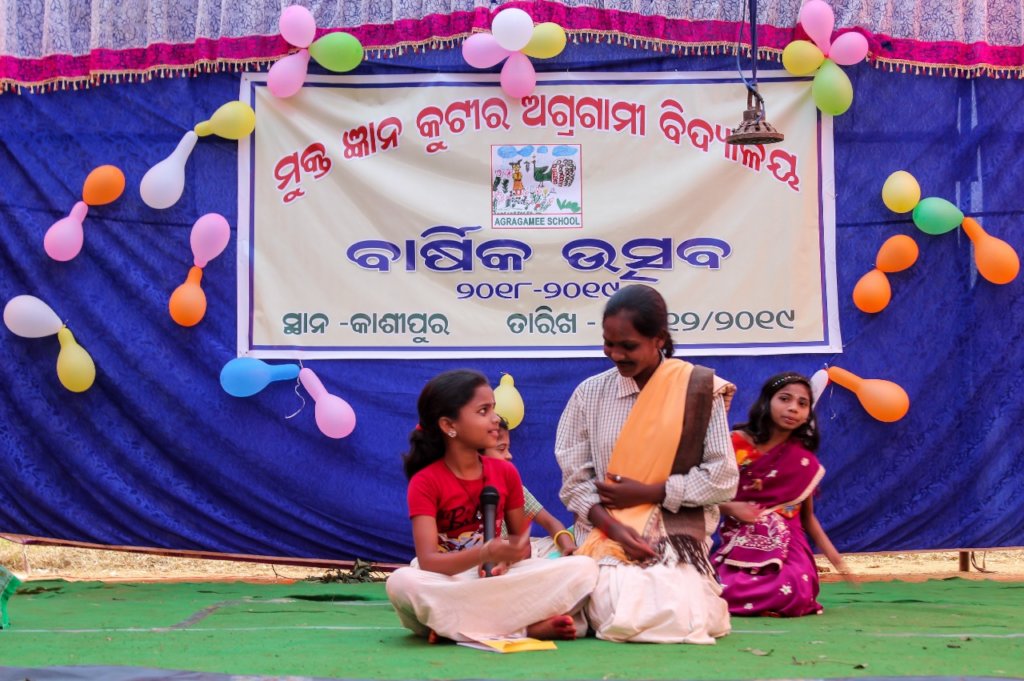 The past few months have been a period lively and exciting engangement for all in Agragamee School. Children put up a grand show for their parents, grand parent, uncles, aunts, brothers, sisters, cousins and other relatives during the Annual Function on the 2nd December. The week of intense preparations by the children, teachers and other staff of Agragamee, aided by wonderful masters, Dharani, Rudra and Narendra, brought out the best in verybody, as the campus swayed to lilting music for the dancers, and boomed with the oration of budding actors!
While the juniors delighted the audience with a ballet based on a story of the 'The Butterfly and the Girl' written by Geetanjal of Class V, the senior classes acted out a true story of how Ranjeeta who had passed out from Agragamee School some years back had successfully fought for rightful wages.
This year's 2nd issue of the Students' Newsletter - DANGAR KATHA (Tales from the Hills) - filled with the children's life experiences and imaginative stories expressing their secret thoughts and allowing us a glimpse into their inner worlds is also out.
In the meanwhile, our students' parents have spread the message about the school to other villages, and there has been an increasing demand for more admissions. Over the last academic year, which is from 1st April to 31st March, the admissions have doubled. Keen to help as many poor girls as possible, we have sought to accommodate the maximum possible new admissions.
AGRAGAMEE SCHOOL SEEKS DONATIONS TO HELP US CATER TO THE INCREASED NUMBER OF CHILDREN, AND HELP THEM HAVE THE BEST EDUCATION, TO GIVE THEM A GREAT START IN LIFE.
We are really happy to share with you the latest issue of 'DANGAR KATHA' written and illustrated by children of Class IV and V of Agragamee School as a PDF file. We hope you will enjoy reading it, and look forward to your feedback and response.
Agragamee School wishes you all a Very Happy Christmas and A Great New Year!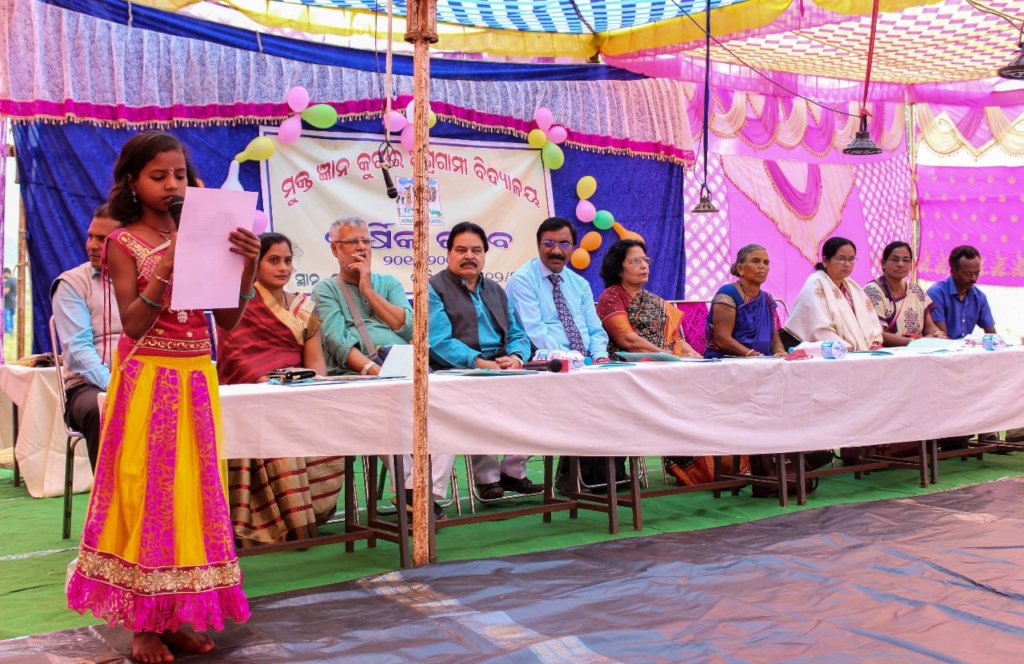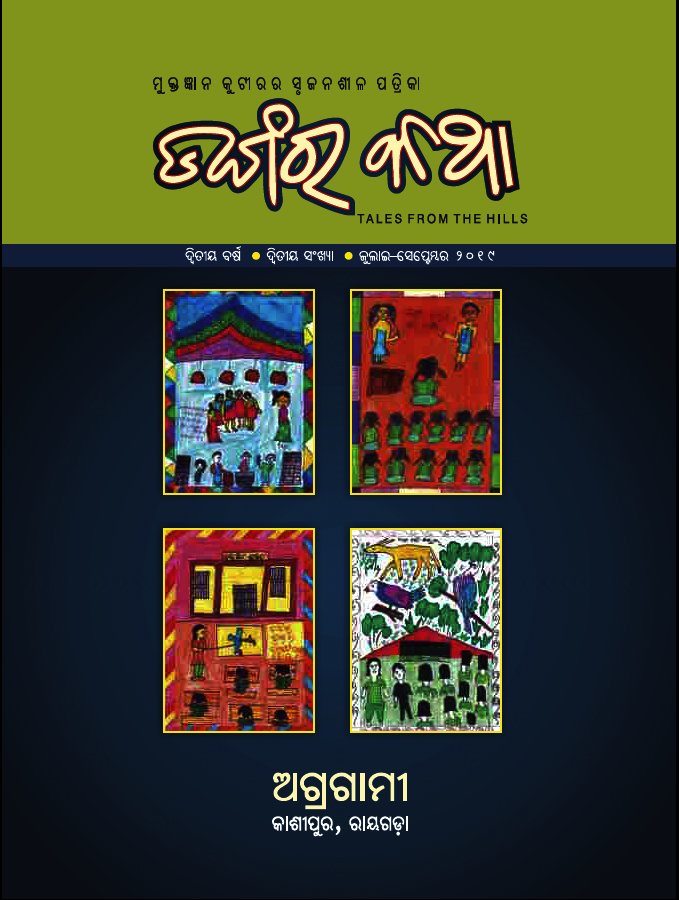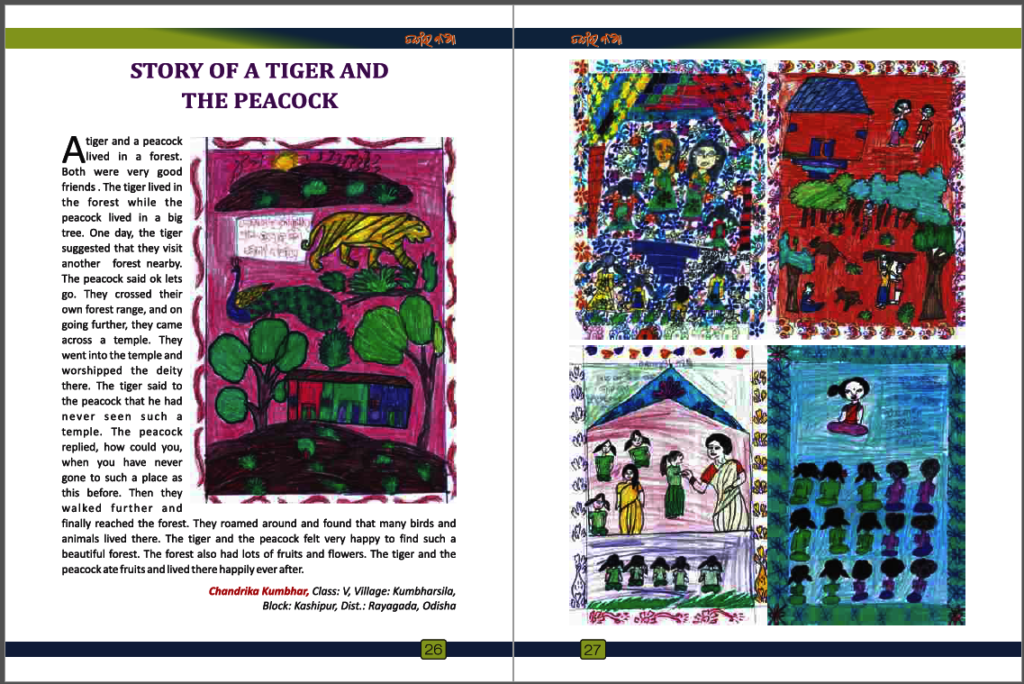 Links: