Project Report

| Jan 25, 2023
2022 Year in Review: Kaliyachak Girls School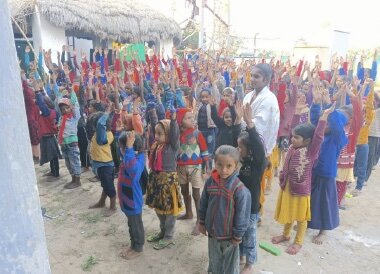 J.B. Singh School for Girls
Village Kaliyachak, District Nalanda, Bihar, India
22 December 2022
Background
The school is run on the premises of Samaj Kalyan Mandal, a community-based organization and a long term partner of FORRAD's. The school has classes from Standard 1 to 6 and runs 6 days a week from 7 to 9:30 am after which the girls return to their chores at home or register their attendance with the government day school.
The circumstances have changed somewhat since we restarted this school in 2017. While most of the children are now registered in the government schools in or near their village, these schools are severely understaffed and are in a neglected condition. The families of the children register them in the schools to avail of the cash benefits accorded to them annually by the state. We hope to mobilize the parents to petition the state and district administration to ensure the schools function properly, but these efforts will take their time to show results, till then we commit to continuing this centre.
The school now has an enrollment of 141 girls with approximately 120 children attending every day. The increase is significant as the year began with an enrollment of 80 with 60 students attending each day. There are at present, an additional 13 students attending the tailoring class.
For us, the surge in enrollment is one of the signs that things are going well in the school.
Sports Day
11 December, 2022 was a red-letter day for us. The school held its very first sports day. The events included the 300 m run, lemon and spoon, thread the needle, collect the pebbles, match the alphabet and long jump. From 9 am to 3 pm, they packed in the heats, semi-finals and finals! There were over a 100 children in attendance with some outside spectators coming in as well. The prize winners received cheers and applause and received coloring sets, stationery and books as prizes. The day ended with a vote of thanks to all the students for their participation, enthusiasm and discipline.
Please click on the attached document below for the full year in review report.
Thank you very much for your generosity and support. We absolutely could not have done any of this without you.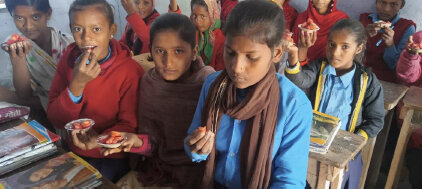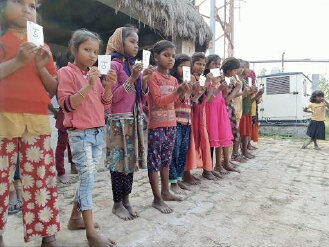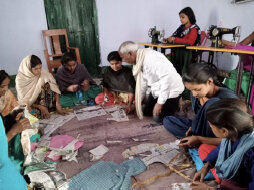 Links:
Attachments: