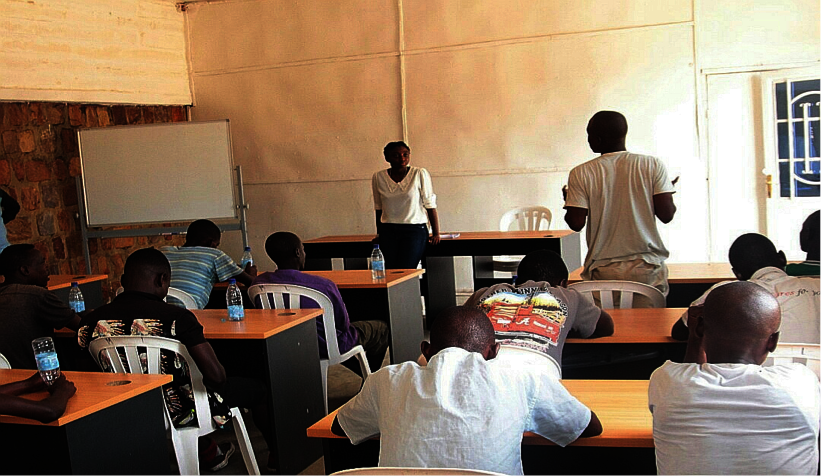 The Entrepreneurship training started on the 14th of February 2018 and was conducted for young people living on the streets who are of 20 years age and above. The majority are still living on the streets.
New Generation has signed a partnership contract with a business firm called BDS ( Business Development Services) specialized in the Entrepreneurship training for people who have never been to school.
What made the learning more engaging was the use of images instead of narration and text which helped with a smooth understanding of the program. Practical games depicting real life events and situations were also included as part of the training.
They also underwent coaching sessions which allowed them to elaborate their business plans.
Arielle, a young lady who works as a volunteer at New Generation, assisted the students throughout the training. She was also available after the training for these students for further clarifications on their business plans. One of the students had recently come out of prison and was working on a business plan which had turned out to be unsuccessful. After the training and some time spent with the teacher outside the class environment, he was able to steer the business idea towards a realistic project.
Unfortunately, one of the young people passed away due to a sudden illness.
19 young people were able to get their business plans printed out but 4 of these business plans seemed to be more realistic than the rest.
The coaching and training sessions are still ongoing for these young people and we are planning to start another class and welcome more people.

Thank you to all of you who have regularly supported New Generation, through Street Action, for many years. And those who are newer partners and have provided support to make this possible.
We are truly grateful.