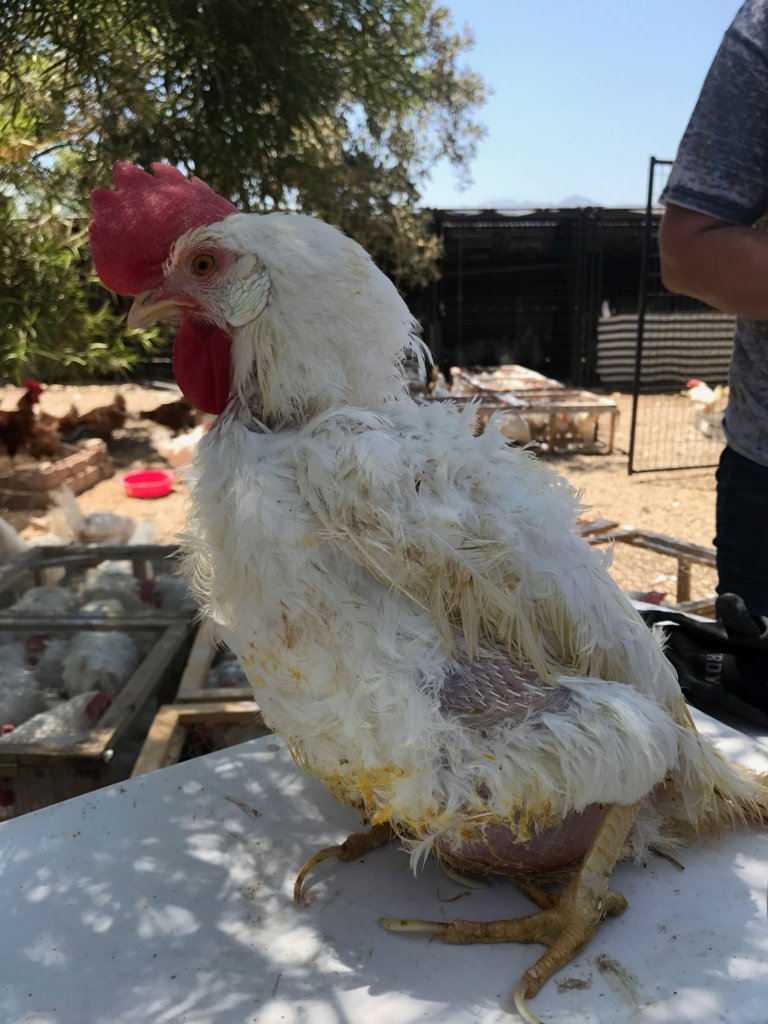 Behind every pair of eyes, is someone looking back
For this initial GlobalGiving report, my original plan was to recite staggering statistics of the numerous animals we have helped, surgeries performed, bodies mended, percentage of time each day dedicated to the care and advocacy of animals we fight so hard for.
Upon reflection, however, I believe what makes Little Red Bird Sanctuary an amazing organization, above all other attributes, is our determination to treat every animal as an individual. What does that really mean, you might ask? For us, it means that a pigeon's life is no less important than a cow's life and a 'less desirable animal' is no less important in contrast to popular, friendly, handsome and otherwise 'desirable' animals. Every day, we put this principle into practice.
Since the inception of our rescue program, we have helped over 1,800 animals, provided 400+ surgeries, hundreds of vet visits and thousands of in-home medicating and handfeedings. The majority of those who came into our care are the most maligned members of society: ex-battery hens and roosters. Roughly 30% of animals who come into our care have pre-existing special needs or are in immediate need of vet/medical life-saving intervention.
Survive against the odds.. and become famous while she's at it!
Topaz is the epitome of the tragic reality that, in our society, living beings are treated, and their bodies manipulated to be, no different than machines. After spending her first 18 months of life pumping out eggs for human consumption, she was re-sold to a second egg farm where her miserable existence crammed in a wire cage was extended by another 18 months in an effort to drain the last bit of productivity from her fragile, 3-lb. frame.
While hundreds of millions of her sisters' stories end there––executed and disposed of once their worth to society wears out––she defied the odds and made it to rescue; however, her body had been so exhausted by genetic manipulation, forced to pump out such an extreme and unnaturally high number of eggs, that, like an overused, aging machine, it was destined to break down. Upon rescue, her abdomen was so full of liquid egg that she struggled to stand upright or even breathe, and she was rushed to the vet that day. In surgery, nearly 2 pounds of egg poured out of her. She is now outside living the life that had been repeatedly stolen from her, where she is free to breathe fresh air, run around with her friends, bathe in the dirt, soak in the sun, and, if all goes well, live out the true duration of her life without having to suffer from her body going haywire again.
While Topaz' surgical photos and video have attracted a bit attention - viewed 90,000+ times and shared 1,700+ times (check it out here: https://www.facebook.com/FreeFromHarm/videos/1663577270321940/), her story is no different than pretty much any other egg-production hen's: trapped in a body genetically programmed to self-destruct. We see this every single day. We look into their eyes, see their pain, know their value as sentient lives, not egg machines. Battery caged, cage-free, or free-range––the hens all suffer the same fates, as the conditions in which they are kept are merely different means to the same end, to the same production of the same product that yields the same physiological destruction.
Today, Topaz has joined the ranks of our other ambassadors, sharing her story in hopes that it will give a voice to the millions of her sisters who will never have one, and help shine a light on the cruelty built into every egg.