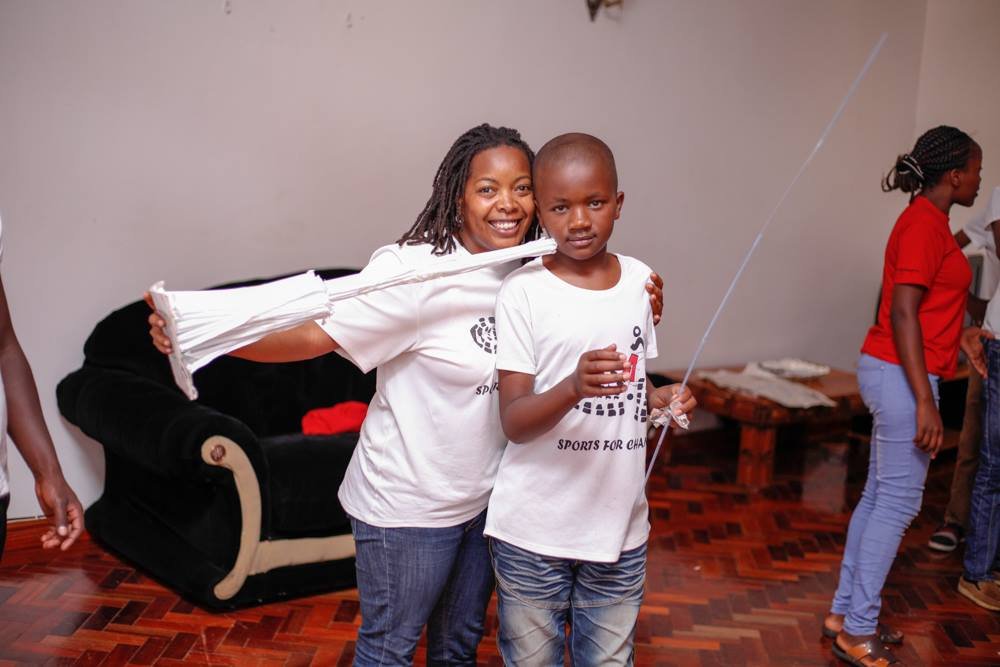 Everyone has dreams that want to pursue in life but sometimes challeges and temptation block it. This was the case with Patrick. A maasai boy who lives Oloitoktok. Patrick thought his life was shuttered at his tender age.He had to quit schooling at the age of seven after an influence by his peers into drugs.He took khat, tobacco and alcohol and moved to the streets with his friend. Patrick's parent tried all they could to save him and educate him but he heard nothing of it. All he wanted was to take drugs and more drugs, eventually he was thrown out of home. He was happy to be out of home. All he thought of was the freedom he had to take drugs without any interrupption from his parents.
His friend provided him with drugs but no food or shelter. He slept hungry in cold most of the time. His friend who took stronger drugs like weed never cared about anything. Patrick survivved in the street by stealing and begging food. He was caught by police officers in their town and taken to Teule Childrens Home in Oloitoktok. His friend escaped and continued with street life.
At the children home, patrick continued taking alcohol and influenced other kids. They sneaked out during the day to do casual jobs and at night to use the money for drinking. The home's manager caught them and they were canned harshly. He realized they needed alot of counselling and strict survillance, eventually he fought addiction. But it took him long to give up khat. He would chew to keep awake for long and study.
"I can say khat acted positively in my school life. I studied long hours and passed my exams." he said amid laughter
He realized he could stitch his life back together through education. He got serious in his studies and started performing very well. He sat for his KCPE exams in 2015 and passed very well.
Asked is he has met his parents ever seen he was thrown at home, he said they visit him at the children home but he is not ready yet to join them and the rest of his siblings at home.
We met patrick during a visit to the children home in Ooitoitok. He stood out as a confident courageous and inspiring kid. He boldlyshared his past experiences. He showed strong passion to progress in his education and we promised to support him. He is an ambitious kid and wants to become an electrical engineer.
He is now a student in Kangema Boys High School and his performance is promising.He got an A- in his exams last term and promised to get an A in his next exam.
Patrick learned later that his friend was shot dead while stealing. This made him reflect more on drug life.
" I can say freely and openely that drug life had no postive impact in life, I would never want anyone to go through my road of drug addiction. I will do all I can to preach a drug free life to my peers." He said.
Patrick is very thankful to Spots for Change for supporting his secondary school education.
" What can one do without good education?" he asked rhetorically. "I cant thank my supporters enough for giving me a a chance to shine again in life. I now have hope and I cant tell my life will be bright." He added.
We are very proud of Patrick. He is such a inspiration to other youth and we can tell he is destined to big sucess. He joined other students during April leadership camp and was great with leading team building games and sharing life experience.
Special thanks to all our supporters for helping us help kids like Patrick achieve their goals.