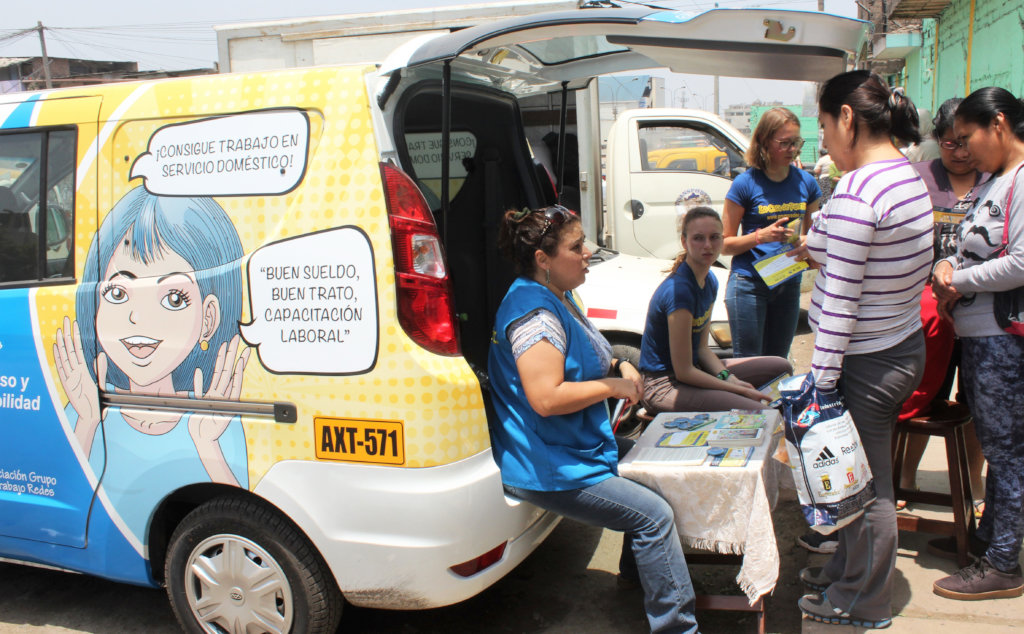 Dear Supporters,
It has been six months since we started our expeditions with our mobile unit, "La Van de Panchita", to low-income districts on the outskirt of Lima. The minivan is a donation from one of our partners, meant to increase the outreach of AGTR to empower women who work in domestic service or wish to access this sector. We can now go to the peripheral areas where most of them live and invite them to take part in free workshops and then find a dignified job through our free employment agency.
Over 80 women have participated in our empowering workshops thanks to the work of the minivan and its team. This way, we hope to increase the number of domestic workers who have access to decent working conditions.
These are some comments from the women we met during our expeditions:
"Thank you for coming this far to invite us! I will go to the place you talked about, La Casa de Panchita" (Yessenia, 36).
"I didn't want to look for a job through an employment agency, because they retain personal documents and a percentage of my salary. But you offer something very different. I am going to visit you" (Florencia, 40).
"I heard about La Casa de Panchita on the radio, but I wasn't sure I believed what they offered. Now that I spoke with you I am convinced" (Jennifer, 44).
Thank you for your support!
Best regards,
Blanca Figueroa