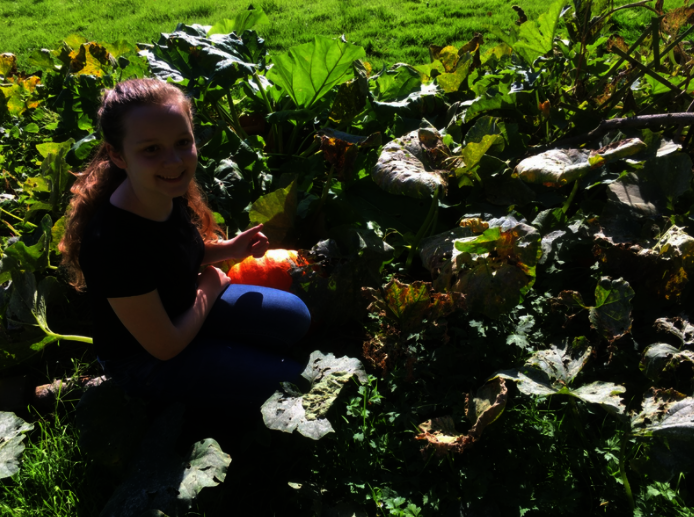 Trois, deux, unité… décollage!
This past December, the launch of NASA's James Webb Space Telescope rocketed the world into a new chapter of space discovery. What an incredible moment to experience. We love that sense of potential that blasting off into the unknown brings – and of course, we believe that new science learning like this is at the heart of why we do what we do. In the same way that the telescope will create new possibilities for astronomical learning, we look forward to igniting inspiration in STEM for the next generation in new, innovative ways as well. And our team hopes to take STEM learning to the next level – a new solar system even – to remind girls especially that there is a future of possibilities in any career they imagine through pursuing STEM.
We are proud to have celebrated our own launches these past months – though with significantly less fire and our team traveling slightly less than 22,000 miles per hour!
Looking back, it was certainly "A Year of 2021 possibilities" – which is what we wrote on our office blackboard way back on the first days of January. We surpassed the 2021 possibilities – and reached more than 2,700 young STEM adventurers with more than 20 events involving incredible team members and mentors with our partner companies: AIG, Covestro, US Embassy Brussels, CDK Global, Solvay, Vodafone, European Parliament, and so, so many more. These projects have included career hackathons, broadcasts, in-person teaching at schools, a 6-month Passport to STEM Program, grant writing, and more. This means that since our inception in 2010, we have reached 51,475 people and 8,493 volunteers at 398 events in 101 cities across 34 countries on 6 continents. WOW! We are so appreciative of all of our partners and our donors like YOU, whose generosity enables our work and impact to continue.
And we are especially proud of our g4g team who among all of this also launched a creative new world for us to play, the g4g Lab and the first learning module inside it, the Covestro Circular World. It started with an idea from our Founder, Melissa Rancourt – how could school and learning be different? – that grew into a place where any STEM explorer can come to learn, have fun and make friends. The design of the Covestro Circular World in particular enables teachers, parents and the adventurers themselves to conduct the experiments in their homes, schools and communities, bringing back the results and their insights into the virtual lab. So far, we have close to 150 people inside our lab including 5+ schools – and that number grows and grows each day.
And now – to look forward to more than 2022 possibilities ahead of us. Because, there is more. There is always more.
We will start the year by blasting off to our g4g Day ULB at the end of January where we will invite 150 girls to join a day of STEM learning with Université Libre de Bruxelles in Brussels, Belgium. From there, we will travel to Canberra, Australia where we are hosting our g4g Day Canberra with Girl Guides Australia where 50 girls will take part in workshops on DNA extraction, fingerprinting, calculating the speed of light with chocolate, and building marble-powered computers.
In partnership with the Avantor Foundation, we plan to launch four g4g STEM Exploratoriums around the theme of Designing the Lab of the Future in Belgium, France, Germany, and Czech Republic in 2022. Our projects will engage up to 400 girls aged 16-18 from underserved schools in a collaborative challenge to inspire them in STEM. We will design hybrid events of virtual and in-person STEM learning with hands-on activities taught by role models in a hackathon-inspired environment.
We also will look forward to more broadcasts with our partners such as AIG, Vodafone, and more. If you haven't already caught a beautiful recap of our latest broadcast with Vodafone in Luxembourg on the theme of Independence, check it out here. In science, independent variables are ones that stand alone and aren't changed by the other. We love thinking about how that relates to people and growth – when you are independent, especially financially independent, you are able to shape your career and life as you want, without reliance on external people or factors. We were thrilled to have welcomed Nadya, Chief Operations Officer of Ventures and Partnerships at Vodacom Group, Alexandra, Chief Operating Officer of HSBC, and Anna, Founder & CEO of SCROBLE.
Stay tuned for our upcoming work with Solvay as we work to bring their Future Innovator's Library to a new level through module learning in our g4g Lab, host an event on a sustainable STEM design challenge, and continue supporting young women as they pursue their education in India through our g4g Global Scholarship Programme.
We believe in a future where breakthrough science discoveries inspire communities to come together and dream new dreams, bigger and brighter than ever before. Thank you again for all your support as we continue our mission in inspiring girls to believe in their bigger and brighter futures too.
So, what will all the 2022 possibilities bring? We can't wait to see and share with you!
Have a happy and healthy start to the new year,
All the best from your g4g team