Project Report

| Feb 23, 2022
They're home! Can you help provide lifetime care?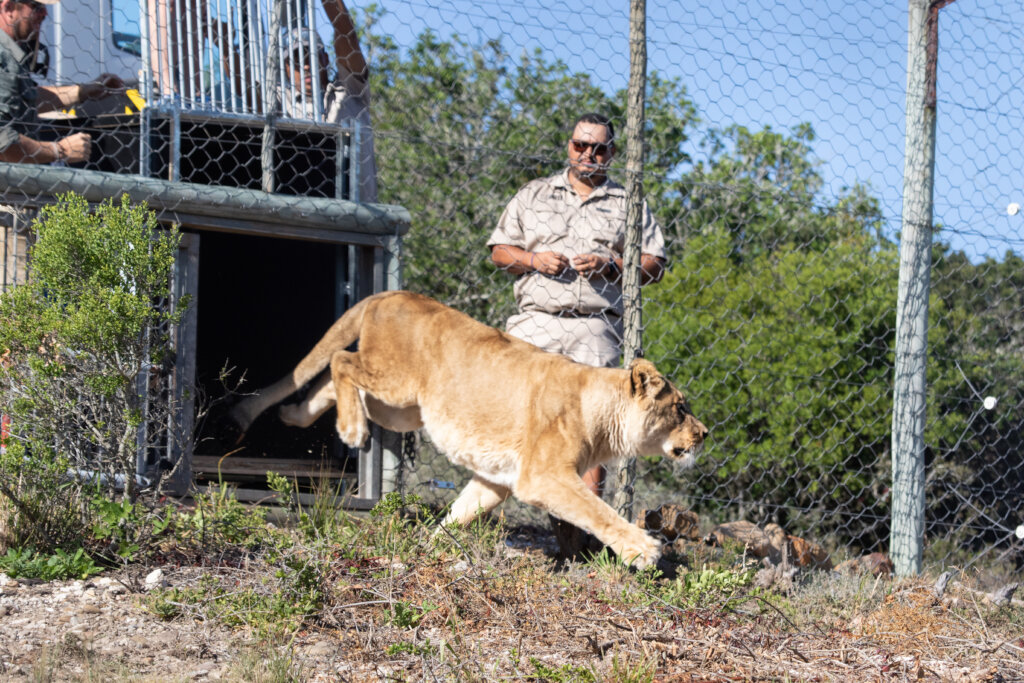 Thank you for choosing to support our work to give four former circus lions a sanctuary home.
We have great news to report! After nearly four years being cared for by our friends at Tonga Terre d'Accueil in France, whilst the COVID-19 pandemic prevented global travel, and an eight-thousand-mile journey, our 'Lions of Lockdown' have finally reached the safety of their forever home at our sanctuary in South Africa!
Sold as young cubs, Angela, Bellone, Saïda and Louga were all removed from a French circus in 2018 after their owner relinquished them. In early 2019, Born Free became aware of the lions and their heart-breaking story, and promised to give them a forever home at their big cat sanctuary at Shamwari, in South Africa.
Generous Born Free supporters raised the funds to transport the lions to their ancestral homeland. Preparations were made, special crates built, permits obtained and flights booked. And then COVID-19 struck a brutal blow to the plans - travel restrictions meant the whole move had to be put on hold indefinitely. And so, like so many of us affected by the impact of the pandemic, these magnificent 'Lions of Lockdown' have been forced to wait for the journey that will transform their lives. And we are delighted to report that they have now arrived safely in their ancestral homeland!
Their great adventure began on 8th February when they travelled by road from Lyon, to Paris Charles de Gaulle Airport, before departing by air for South Africa. All four lions were remarkably calm and relaxed during their journey, and when they reached their final destination, Born Free's Big Cat sanctuary at Shamwari Private Game Reserve, the team were delighted to see them all emerge confidently and enthusiastically from their travelling crates, and start to explore the native landscape of their 3-acre enclosure.
Since their arrival at our sanctuary, the Lions of Lockdown are acclimatising to their new surroundings, and absolutely thriving! Angela, Bellone and Saïda, have been staying close together, sheltering from the heat of the day under shady trees. Louga has been spending quite a bit of time in the cool of his night house but comes out to check on the girls every now and again!
They have been cautiously exploring their three acre, natural enclosure, filled with native grasses and shrubs, and all four enjoyed a delicious feast of fresh chicken once they had recovered from their journey.
Finally home, we still need YOUR help to raise vital funds to support their lifetime care at the sanctuary, and give them the nutritious food, veterinary treatment, and enrichment they need – will you continue your support with a gift today?"
Thank you so much from the Born Free team.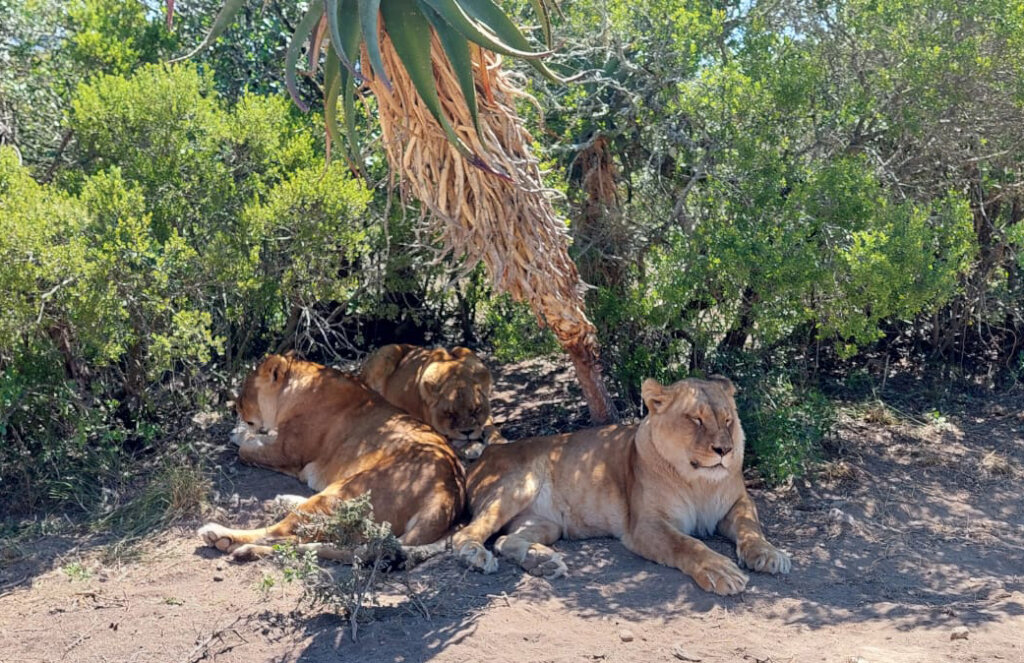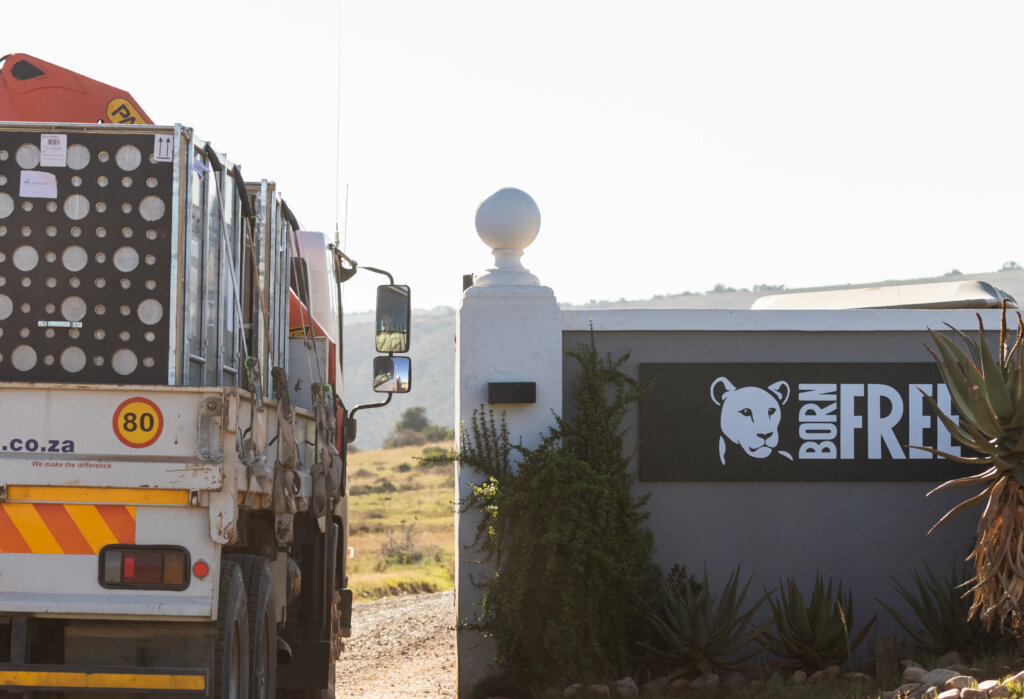 Links: