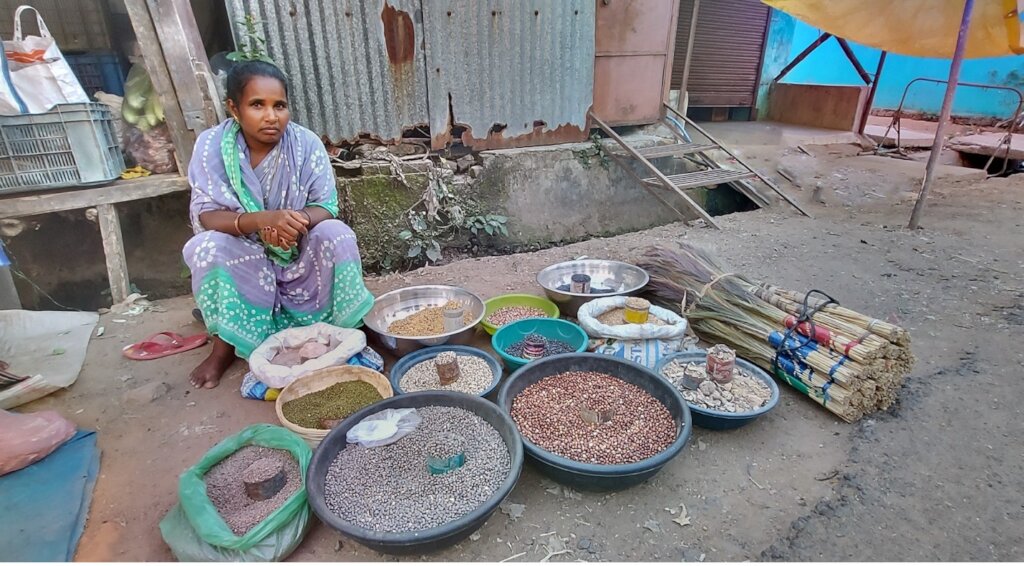 When families live in poverty, every member is affected. Meena* is a widowed mother of three children. Meena and her family live with her mother, who is also a widow. Her mother can no longer work, so it is Meena's responsibility to provide for her three kids and her mother.
Although Meena is educated, it was difficult for her to find a job that was close to home so she could take care of her children. Meena was struggling to provide for her family and her family began to starve.
But because of generous gifts like yours, everything changed for Meena! Meena was given the resources to start a small business!
With her small business, Meena is now able to make enough money each week to take care of her mother and her three children! This business will be a reliable source of income for her and her family for years to come. This business also allows her to have a flexible schedule and work close to home so that she can help take care of her family!
Unfortunately, there are many women in India who are still struggling to find work and provide for their families. When you donate to equipping and empowering a woman for success, you are helping them and their families. Thank you!
Sincerely,
John Sparks
President, India Partners
P.S. There are many women in India who are struggling to provide for their families. If you would like to empower a woman like Meena, you can do that today! Thank you for equipping and empowering woman in India to be successful and have hope for the future!
*Name changed to protect identity