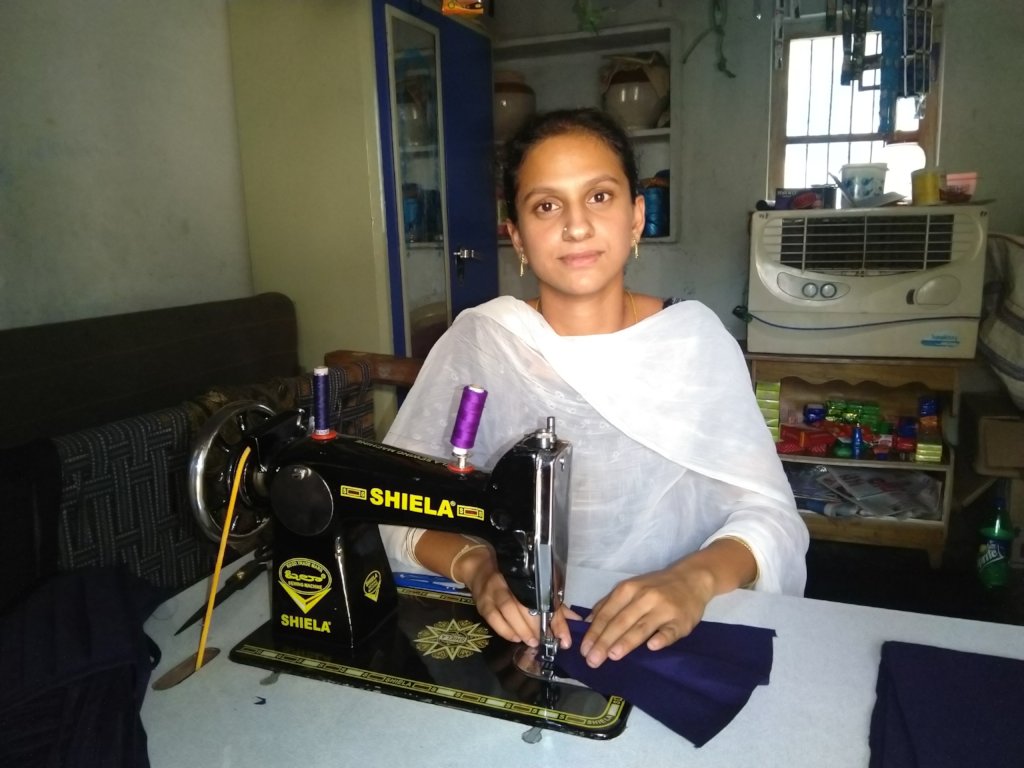 Dear Friend,
I am so thankful for your generosity! Sewing machines empower women to create their own income, opening up a multitude of opportunities for them and their families.
As I'm sure you're aware, Covid-19 has effectively shut down the country of India. A nation-wide shut down has prevented people from working, traveling, and even getting groceries. But because of you, families in poverty still have hope.
Anjali's family was in a lot of debt, so they could not afford to send her to school. Without education, it was very hard for Anjali to get a job that would help her family get out of debt. But then, she joined the tailoring school and was equipped with amazing sewing skills and a machine of her own!
But then, another setback hit: the virus. But, because of your generosity, Anjali was ready. She was able to produce masks for those living in her community! Here's what she has to say about her experience:
"As soon as the lockdown was implemented due to corona outbreak, I had no work to stitch as there are no schools, no marriages, no functions, no festivals. There was nothing to do except stay at home.
But I am thankful that India Partners approached me and encouraged me to help them in stitching masks and they are paying for masks and I also feel blessed that I get to be part of this amazing work going on in the communities here. In this critical condition you have given us hope and relief."
Thank you for changing the life of Anjali! Even in some of the scariest moments, you have provided hope.
To continue empowering women and their communities, please consider providing another sewing machine today.
Warmly,
John