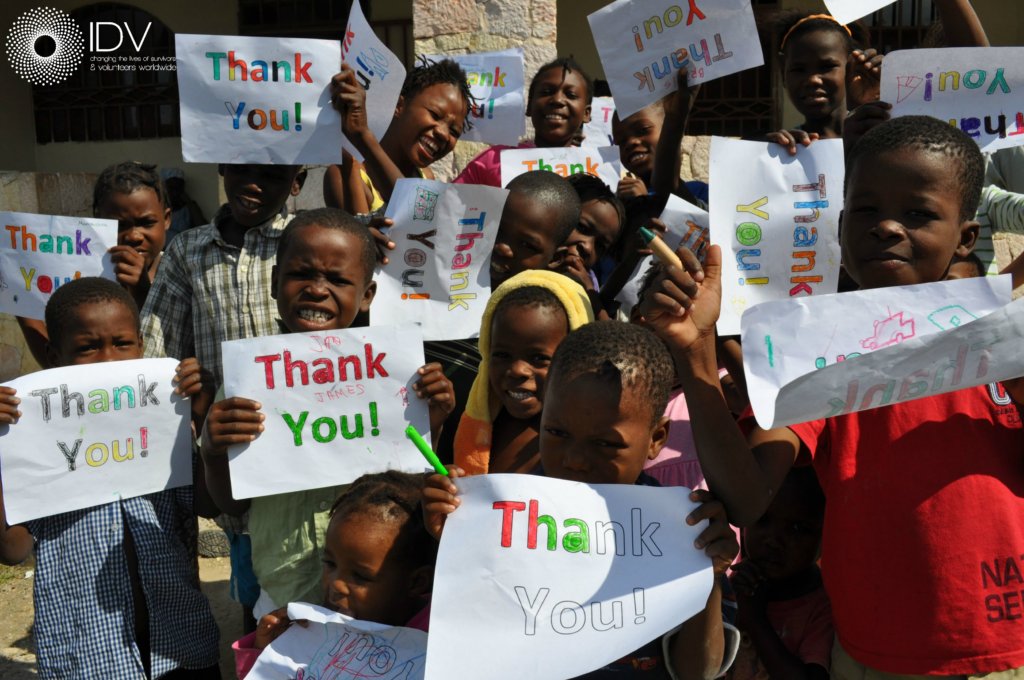 Thanks to your amazing support we've now raised enough to buy the HTDC orphanage it's own bus! This is an amazing result, and one that we and all the children are incredibly grateful for.
It's taken a little time, but thanks to your incredible generosity and patience we've now raised over $10,000 to reach this important milestone.
To make sure we could buy the best vehicle possible we originally set our goal at $15,000. However, as we mentioned in our last project report, we recently teamed up with another of the orphanage's partners, a French organisation called Cassiopee Pour l'Orphenalit SMDT (CPO-SMDT), to reach our goal sooner.
CPO-SMDT was started by a French lady called Elise. Elise originally volunteered with us in Haiti, where she was deeply moved by the children at the orphanage.
She really wanted to keep supporting the kids and, to better reach her French speaking networks, she started her own organisation. SMDT stands for Sant Mete men pou Defann Timoun, or Hands Together to Defend the Children (HTDC) in English.
A few months ago Elise launched CPO-SMDT's own appeal for the bus, and this has now hit its EU 5,000 target. When this is added to the fantastic $10,000 donated by you, our overall goal of $15,000 has now been reached!
We're REALLY excited to have the hit our overall goal, and we were hoping to send you photos of the new bus with this project report. However, we didn't quite manage to finalise the purchase before this report was due.
Carlo, the director of HTDC, explains where we've got to:
"I just looked at a bus with a capacity of 18 kids. This bus is in good condition and all its functions/features work properly. It cost $14,000 but we are still trying to decrease the price so that we can save some money for any repair needed later. I am looking at other buses that are also in good condition just in case. I will send some photos as soon as I can.
Elise is sending her funds this upcoming week. We will put it together with the funds raised by IDV.
Once we purchase the bus and all the paperwork is done, it will be used for the kids' activities and transport. When there are no activities, we will rent the bus to consistently generate some funds. Thank you so much!"
As Carlo describes, we're now really close to our ultimate goal of providing the kids at the HTDC orphanage with a sustainable income, and we also echo his thanks to you for making this dream a reality.
And, although we're still excited to proceed, we'll continue being patient for a few more weeks. We'll also keep this project open on GlobalGiving so that we can send you photos of the bus in a final project report. After that, we'll retire this project on GlobalGiving.
If more donations are received in the interim, we'll add these to a bus maintenance fund to ensure that the vehicle can have an even longer life.
Once again, and from the bottom of our hearts, thank you so much for your generosity and patience over the last three years. None of this would be possible with you.
As always, if you ever have any questions, please don't hesitate to email Andy@IDVolunteers.org. I would be delighted to hear from you.
For more updates about our work please like us on Facebook or follow IDVExec on Twitter. You can also email Andy if you would like to be added to our direct mailing list.