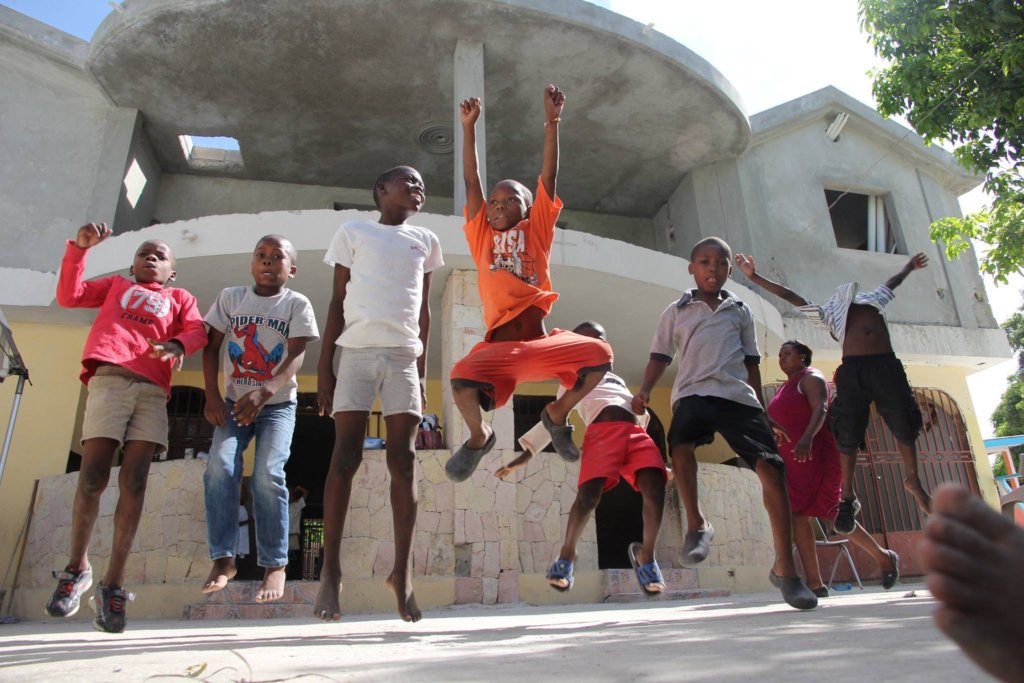 As the year draws to a close it's amazing to look back at your incredible generosity in 2015.
Since January 1st this year we've raised an incredible $3,953 to help buy the HTDC orphanage its own vehicle. In fact, thanks to you, we've raised over four times as much in 2015 than we did in 2014. This brings the total amount now raised to almost $5,000! This is amazing, thank you so much!
There's still a way to go before we can afford the high quality, reliable vehicle the orphanage needs but your incredible support this year has really driven progress forward. At this rate the vehicle's actual purchase won't be too far in the future!
Also, while the orphanage still needs the vehicle to earn its own income, the immediate need for school transport has now been resolved.
Last year, because of a plan to move the orphanage to the Bon Repos area of Port-au-Prince, the kids were all enrolled at an external school. This meant that the kids had to be driven to and from school each day.
However, the planned house move wasn't possible in the end because of ongoing security problems in Port-au-Prince. So this year the kids are once again being taught inside the orphanage.
This took some readjustment but after a few weeks all the kids had settled back in and are now doing well. On thing that's helped is that other kids are from the neighbourhood are now also attending school at HTDC. This means that the kids still get to socialise with others which they really enjoy.
All this means that the kids now longer need dedicated school transport in the short term. So, we can once again focus on the vehicle being used for long-term sustainability of the orphanage, which has always been the primary goal of this project.
Giving the orphanage the ability to generate its own income really is key for future sustainability so we hope you'll continue supporting this goal in the future.
If you are able to make a further gift then December is a great month to do so.
For example, there's match funding available for any new recurring donations set up via GlobalGiving during December. On the US GlobalGiving site your initial donation will receive a 100% match after four months (a limit of $200 applies). On the UK site the terms are the same but the matching limit is £100.
Recurring donations are particularly amazing, as they allow us to plan ahead more effectively. But we would obviously also be very grateful for any further one time gifts you might be able to make as the Holiday season continues.
As always, if you ever have any questions, please don't hesitate to email Andy@IDVolunteers.org. I would be delighted to hear from you.