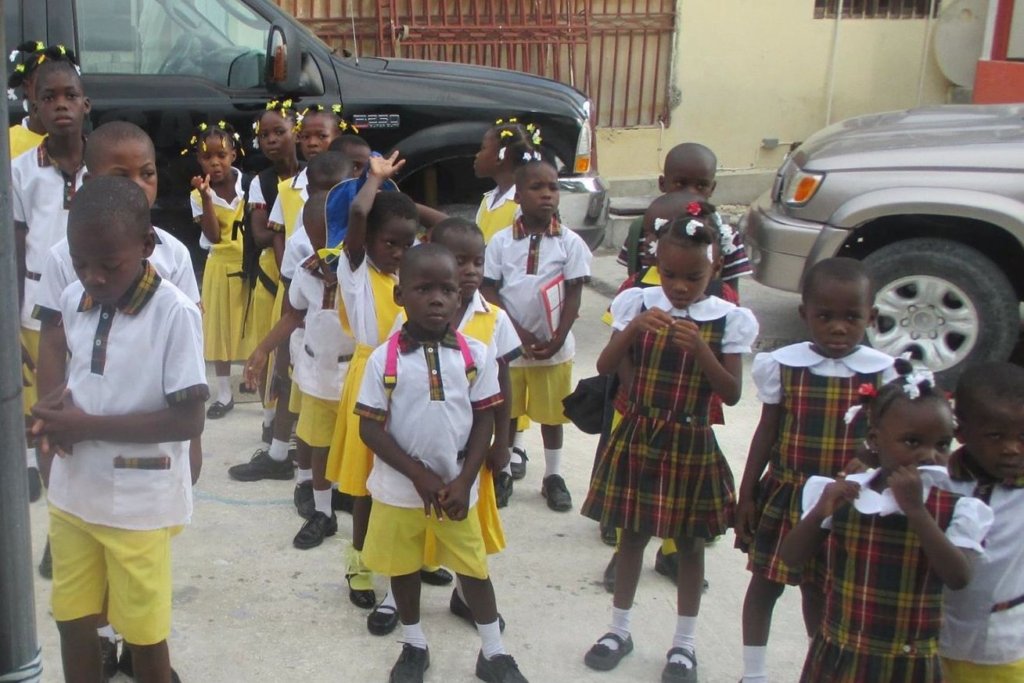 Summer has drawn to a close in Haiti and the kids at the HTDC(SMDT) orphanage have just gone back to school.
On their first day the kids were all dressed in lovely new uniforms and ready for class. Feeling smart and well dressed helped settle their nerves as they lined up outside before moving into their classrooms to start lessons.
Although many of the kids are still young days like this are very important for their future life as adults. The first day of school will set the tone for the rest of the year, during which they'll get the education they need to find jobs and support themselves when they're older.
This might seem a long way off right now but the kids have been dependent on the support of our generous donors for a number of years now. So, while the orphanage directors are incredibly grateful they also know that the kids need to be prepared for later life if the help they're receiving now is to be sustainable into the future.
And the orphanage directors are thinking about the sustainability of the orphanage in the shorter term too. This is why we're continuing this project that will buy the orphanage its own vehicle. Owning a vehicle, which can be hired out, will allow the orphanage to earn a vital income of its own.
However, in Haiti reliable vehicles are expensive and, for the moment, the orphanage is still reliant on your own amazing generosity to make this dream a reality. Ultimately the orphanage wants financial independence but it still needs help to achieve this in the first place.
So, we're particularly delighted to announce that GlobalGiving has recently given this effort a big boost.
To coincide with the launch of the United Nations (UN) Sustainable Development Goals (SDGs) this project is being featured as part of GlobalGiving's Global Goals initiative.
The SDGs replace the UN's Millennium Development Goals which expired in 2015. 190 world leaders have all committed to the 17 new SDGs which range from ending poverty and hunger, to achieving full gender equality for all.
Goal number 8 is to "Promote sustained, inclusive and sustainable economic growth, full and productive employment and decent work for all"
Buying the orphanage a vehicle aligns closely with this goal and so this project is one of three being featured in relation to SDG number 8. This project was also chosen because, as an organisation, we've demonstrated a long standing commitment to learning and effectiveness.
We're honoured that our project in being highlighted in this way and the feature should mean more exposure for the cause among a broad network of individual, corporate, and institutional supporters who are looking for a meaningful way to contribute to the Sustainable Development Goals.
Of course, your own donations are still vitally important and we hope that you're also proud that a project you're supporting is being showcased in this way.
As always, if you ever have any queries about how we're using your donation, please don't hesitate to email Andy@IDVolunteers.org. I would be delighted to hear from you.