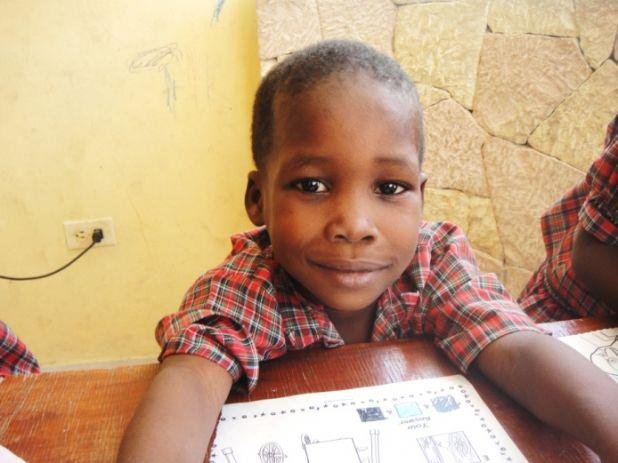 Nolson has nine brothers and sisters. After his dad died, his mom couldn't afford to care for them all, so she brought him to the orphanage with two of his older brothers – Wisly and Nicholson.
Splitting up a family is a heart-wrenching experience, and it took Nolson and his brothers a while to settle in. But, thanks to donors worldwide, we were able to give Nolson and his brothers a safe home, nutritious food, health care and fun activities like art classes.
Today, Nolson is absolutely thriving. He loves school, and is always tagging along with his older brothers when they play football. Nolson has also turned into the orphanage's neatest child and can often be found tidying up the toys and helping the staff clean.
Nolson is now a happy, thriving child, but before you came along the staff who look after him were worried. They knew that if the orphanage couldn't make its own money, the kids would never have a truly secure future. Now, thanks to you, they're well on their way to future financial security.
As families across the US gather to give thanks, HTDC is also planning its own thanksgiving meal. The kids will share three turkeys with their friends in Port au Prince.
This year, we wanted to take a moment to let you know that Nolson – and 29 other children just like him – are thankful for you.
We wish you a very happy Thanksgiving from all of the kids in Haiti and our staff at IDV!