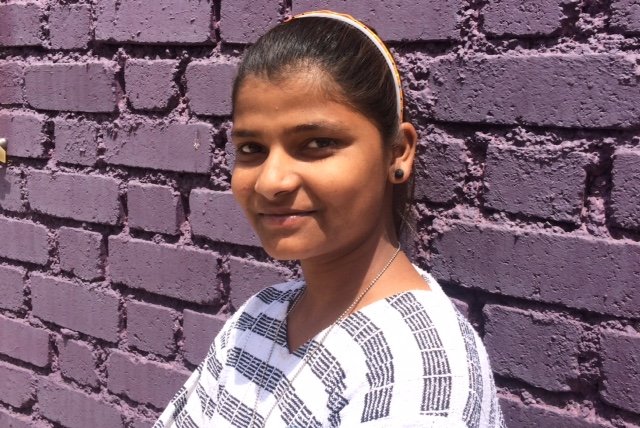 A Winner All The Way
Sonali is feeling on top of the world at the moment and this is reflected in her beaming smile since she learned she had passed her 10th standard exam achieving a 78% result.
And we're all feeling pretty proud of her here at Snehalaya, proud but not surprised. Sonali has always stood out as a model student with her good nature and determination to succeed in all she attempts. Her dedication to her education so that that she can realise her ambition to become an IPS (Indian Police Service) officer has been breathtaking.

It's all a far cry from her roots...
Sonali and her three siblings are the children of a female sex worker. Her father died when she was a baby, leaving it hard for her mother to give the attention needed in the red light area, where the children were at risk of opportunists and exploitation. Her older sisters went on to marry but this didn't ease her mother's concern of what might become of her remaining son and daughter.
Snehalaya was conducting a survey in the area and came across Sonali and her family's plight. It was clear at once that her mother was unable to meet her children's health and educational needs, so with her blessing Sonali and her brother were admitted into Snehalaya seven years ago.

Since then Sonali has come a long way, she remains very focused in all her endeavors at Snehalaya, whether that be in the classroom or on the sports field. A keen sports woman she excels in karate, football, kabbadi and cricket. She applies the same concentration and energy as she does to her educational studies to succeed and be a winner.
She recently won a bronze medal for coming first in Judo.
Thanks to your continued support you are helping Sonali to be one step nearer to achieving her dream of not just being an IPS officer but being a great one.
A Healthy Option

It's 1 am in our new 50-bed hospital which is delivering quality care treatments and medicines to people from poor economic backgrounds who are affected by HIV and AIDS, in surroundings normally reserved for people receiving private care. The patients range from those suffering from complications brought on by the virus to those that are more gravely ill.
All is quiet apart from the bleeping coming from the lifesaving equipment in ICU.
Moving silently but efficiently through the wards are the angels who have recently been trained as part of our newest initiative, our Bedside Assistance Training programme.
This can entail monitoring the patients care needs, administering the necessary drugs and changing drips and feeds when required.

Part of the team is our very own beneficiary 18 year old Pramila. Her ready smile and easy going nature with her patients disguise a trauma that befell her in the not so distant past.

To understand her triumph over adversity its perhaps best to go back nearly two years ago to see how a young girl with limited choices would later go on to make important decisions that would test her strength, courage and go on to shape her future.

Pramila comes from very poor family and was admitted into a government hostel in the hope she would be better provided for there. While the institution provided the basics, the prison-like atmosphere prompted her along with six other girls, to break out in the dead of night.

While most of the others ran back to their families, Pramila found the 30-year-old married man she had been having an affair with before she entered the home. The 15-year-old moved in with the father of a 13-year-old. It was here she lived until she was found by her father six months later.

He promptly returned her to the hostel and filed a rape complaint against her 'boyfriend'. A district judge ruled that her previous hostel was not a safe home for this vulnerable girl. He issued a court order that she be sent to one of the best homes available, with a reputation for keeping its beneficiaries safe, happy and secure, that home was Snehalaya.

Pramila moved to our Rehab Centre 10 months ago and has settled in really well. She took to the stage at our Ganpati Chaturthi festival to sing in front of our other 250 children. As her heavenly voice drifted across the campus it was impossible to tell that she had lengthy and potentially traumatic legal actions to face in the not too distant future.
Fortunately our counselors and staff are well trained in this area and helped her prepare. It's thanks to their support that when her parents, fearing recriminations in the community they are all from, suggested she drop the case and instead become the second wife of her 'boyfriend', she was adamant that they proceed and he face justice.

The cared for has now become the carer, Pramila's father was recently admitted into the hospital and she now lovingly makes sure he is as comfortable as possible.
She is fully committed to her studies and hoping for a future where she can continue to help others.

It's thanks to your support that we have built the reputation we have for providing safe care and education for vulnerable girls like these. On behalf of all of our children, thank you for choosing to help us.
PS Good news! From 27 June to 8 August, our rescue project, which supports our work with women and girls at risk from Commercial Sexual Expolitation and Trafficking (CSET), will receive 50% match funding as part of our #HerVoice campaign to end gender discrimination and violence. Click on the link below to give further support to India's vulnerable women and girls.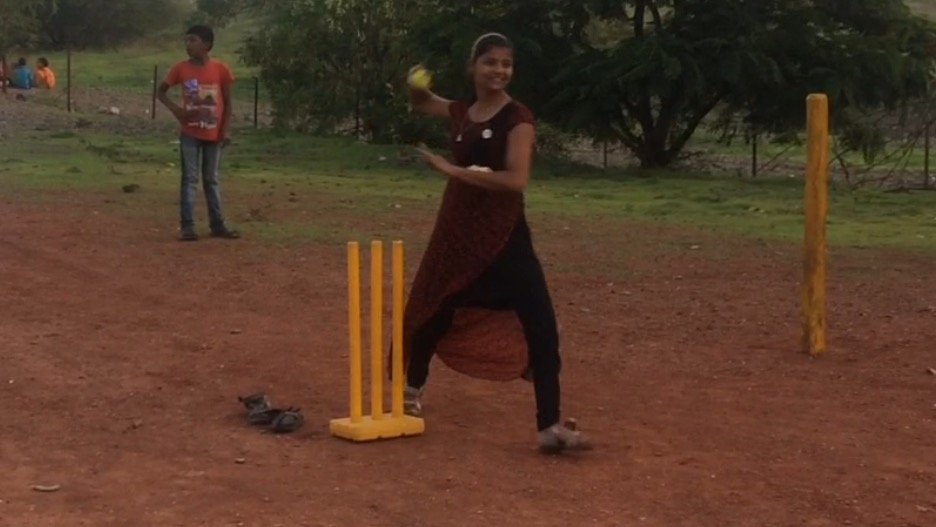 Links: