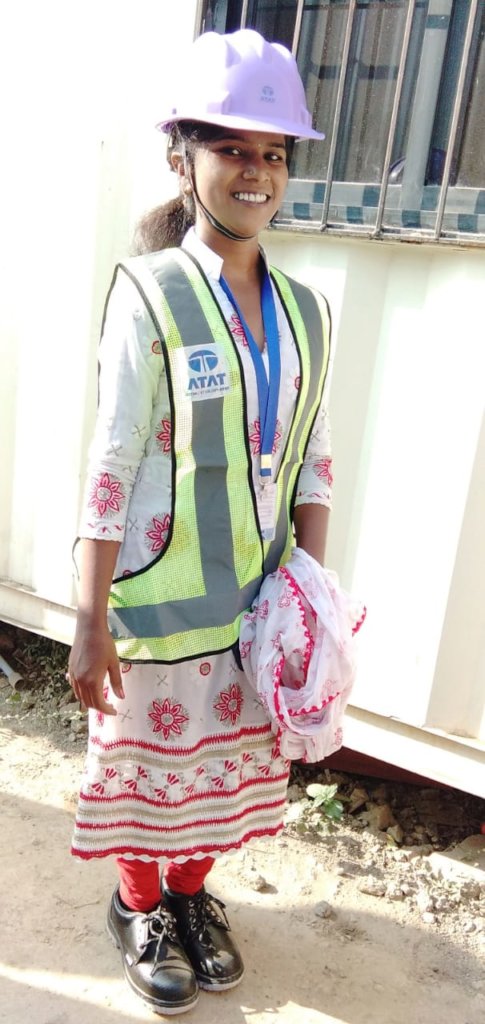 With COVID 19 cases dramatically reduced in India, many aspects of life are returning to normal with most schools and colleges reopening. We are pleased to report that most of our girls have already returned to their classrooms and we continue to work with others to ensure no girl is deprived of her education. Throughout the pandemic we have been checking in with and supporting students with their remote learning and online classes which we hope will hep them as they prepare for their exams scheduled in a few months. The world may have paused but thanks to our teams on the ground, the learning continued.
We would like to introduce to you one of our Balbhavan's exceptionally brilliant and bright girls who has overcome tremendous adversities and powered through it all. Her success has been an inspiration to other girls. Meet Priyanka - a young girl hailing from Ahmednagar, Maharashtra.
Located behind urban housing as you walk along a dirt road you can find Laltaki (slum) hidden from sight. A life of all pleasures is very gratifying. But in a life without houses or education, even imagining this is difficult. When we first visited Laltaki the conditions were woefully deplorable. The community had been residing there for many years, yet they had no access to electricity and not one single toilet or street light. They were living in absolute darkness. Previously they had a limited source of electricity supply,stolen from nearby poles.
However, our biggest question was 'how are kids expected to study when there is no light?' Never mind, 'How can holistic learning and development can be expected to take place?'
Snehalaya entered the slum community with a small patch, now well known as the Balbhavan night study center for education and skill development. In the beginning, it was a challenge to convince parents to send their children to our evening school. With gradual surveys and door-to-door discussions, we finally garnered some children from households who now regularly attend classes every day in morning and evening batches. Their curriculum is designed according to their need and follows a holistic approach to learning. As well as teaching and distributing stationery amongst the children, we encourage them to take extracurricular activities such as drawing, colouring, learning to speak about themselves, playing sports, singing and group dancing. We can proudly say that every year we have been successful in enrolling 700 of our children into our Bal Bhavan in an effort to mainstream them into regular schools.
When we started working in Laltaki, Priyanka would often come to the centre exhausted from all the household chores that she has to perform being as the eldest girl in her family. Instead of going to school she stayed at home helping take care of her younger siblings and performing household chores while her father and mother worked as daily wagers. Despite her responsibilities, she started coming to Balbhavan to pursue her education. She had the potential as an avid learner who is always enthusiastic, energetic and open to new challenges and ideas. She also did an excellent job as a team member at our Childline project working for child rights.
Following her lead, Priyanka's mother also joined Balbhavan's night school as a peer worker embracing the opportunities, exposure and growth we offer to community women to be the change they wish to see. Today she is one of our smartest workers and has a second job making school meals.
We are very proud that Priyanka has now completed her Masters in Social Work (MSW) and is using her skills working as a field officer in a reputed organisation, working with migrant workers in Pune.
Priyanka highlights and aptly sums it up: "We are really lucky to have such a supportive and encouraging team at Lalaki Balbhavan who have helped me and my mother reach these milestones. People in and around Balbhavan school recognize me and respect me. I also have an identity, which gives me indescribable happiness and satisfaction. Belonging to the slums, it's really a matter of pride for me."
Thank you for your support in empowering women like Priyanka to access their equal rights to an education and become the changemakers that pay it forward by helping others.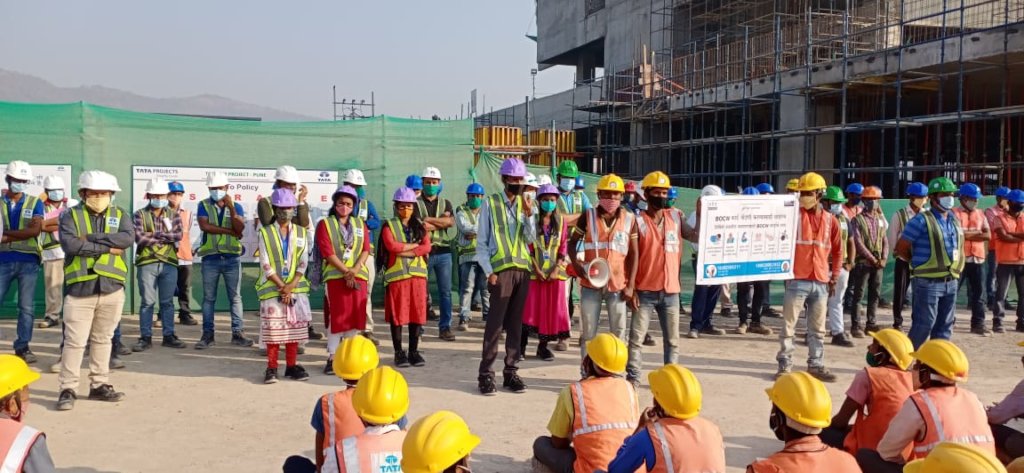 Links: