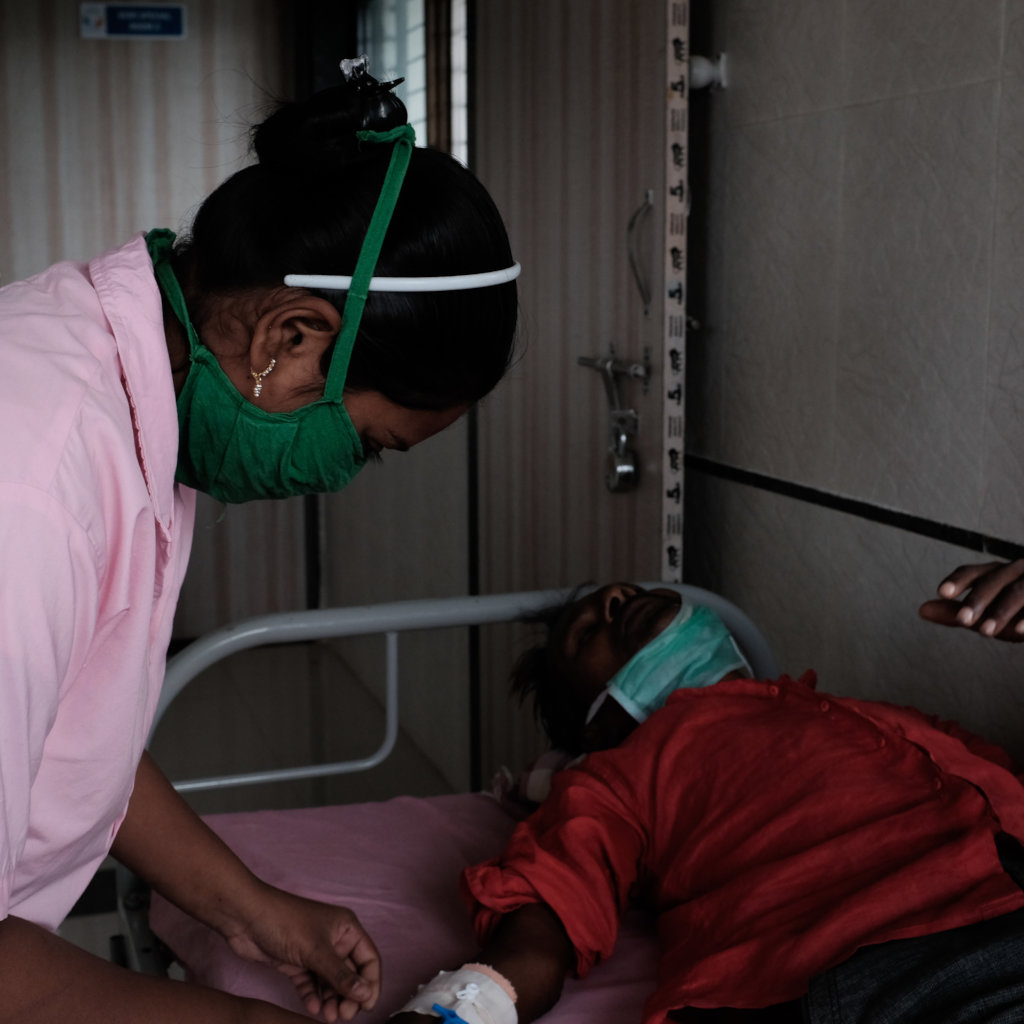 Thank you so much for your support of girls' education in India. It's shocking that a reported 60 million girls are still missing from Indian classrooms and it is our mission to ensure that every girl in our district makes it to school and has the ability to be independent. Your donations help us to reach further to spread our message.
Next week, we will be continuing on our girls' education campaign in partnership with Malala Fund. Among our team of peer mentors who will be leading workshops, conducting street plays and taking part in a street rally, are pupils from 10 local schools. They will be joining our beneficiaries standing side-by-side with them to encourage girls to continue studying and hoping to break down some of the barriers to education for girls living in rural areas by making them aware of their rights.
While the issues of child marriage and labour are some of the main reasons girls miss or leave school early, many of the girls and women who come to live in our shelter homes have missed out on their education for weeks, months or even years or have failed their exams for other reasons. As part of our admission process we aim to re-enrol them in schools and colleges to ensure they complete 10th standard as a minimum. While we encourage all of them to continue into 12th Standard and on to higher education, some like Mayuri prefer to opt for vocational training.
Mayuri grew up in a slum in the shadows of Aurangabad's district hospital. Her father was a daily wage worker on construction sites and an alcoholic while her mother worked as a housemaid. Their already difficult financial situation was worsening day by day as her parents began to fall sick repeatedly and were finally diagnosed with AIDS.
Both parents quickly succumbed to the illness and Mayuri and her two sisters were tested for HIV: unfortunately, Mayuri and her youngest sister tested as positive. None of their relatives were ready to take responsibility for the orphans, so at just 7 years of age, Mayuri and her two sisters were admitted to Shri Baba Sai Institution.
There she studied up to 10th standard, but failied her final exams and then when she reached 18 unable to stay at the orphanage. Without the qualifications to support herself, she was transferred to our Snehadhar women's shelter where we gave her extra tuition to help her resit and pass her 10th standard. Having struggled to pass but still very keen to become financially independent, she signed up to our bedside nursing course.
Healthcare is fast becoming one of India's largest industries - both in terms of revenue and employment - with healthcare delivery, which includes hospitals, nursing homes and old age homes, constituting 65 per cent of the overall health market. Factor in the Indian medical tourism industry worth US$3 billion per year and its plain to see the need for skilled health professionals is rising dramatically. Our Certificate in Bedside Assistance Nursing Training Course (CCBANC) delivers employability-focused training for healthcare assistants through a three-month programme. Located in our Rehabilitation Center, class-based learning is complemented with practical teaching in our on-site, 50-bed hospital, dedicated to the care of people living with HIV/AIDS (PLHA).
Not only are we able to train our own pool of bedside assistants to meet demand in our expanding health projects, we are also providing our beneficiaries the opportunity to maximise their employment prospects in an expanding sector. The course is also open to those from low socio-economic backgrounds and rural, tribal and at risk communities within our district.
As one of our first graduates, Mayuri is now employed as a nursing assistant at our Caring Friends Hospital and Research Center. She is one of our best staff, treating and caring for HIV+ patients and we continue to support her in her dreams of becoming a qualified nurse.
Girls come to us from a range of backgrounds and all with different reasons for needing our support. Therefore it's important that our services are as diverse as their needs. We have a range of vocational education courses on offer that you are supporting. Thanks to you, we able to provide solutions that address their separate needs and capabilities giving them the skills and expertise to become successful and financially independent.
Want to give more?
On Tuesday 3 December you can help to give our girls 50% more. #GivingTuesday is an international day of fundraising and Global Giving will be matching all donations we receive that day by 50%, meaning for every $1 you donate we will actually receive $1.50 to deliver our life-changing support.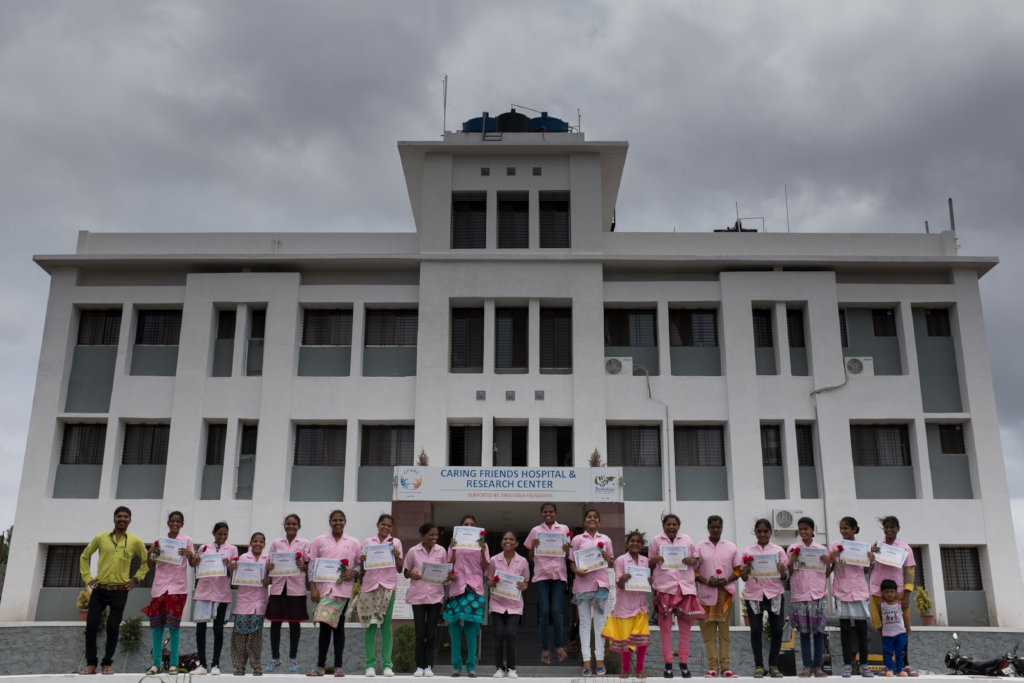 Links: