Thank you for your support, we really appreciate you investing in our girls' futures. You are amongst good company, the most famous girls' education activist Malala Youszafi is also supporting our girls through her Malala Fund's Educate. Empower. Lead. campaign.
She has chosen to support us in promoting education based on our proven track record in running 18 projects in rural India which give us unique access to many girls at risk of commercial sexual exploitation, which the campaign is seeking to reduce. Nearly 200 girls rescued from trafficking, sexual abuse and orphaned by HIV live in our Rehabilitation Center children's shelter. Another 1,000 are engaged in our Balbhavan project which runs community centers in urban slums with after school classes, extracurricular activities and vocational training.
Since September, nearly 200 of these girls aged 13-17 have been attending regular workshops and activities to promote the importance of staying in education. We have also been educating them on gender equality, sex education, self-defence, their rights and the national and international laws and conventions that protect them and entitle them to an equal education. The overall aim is to empower them with the confidence and knowledge to become leaders in the education agenda within India and beyond.
Highlights so far have included them coming up with their own solutions to some of the barriers they face, for example slum dwellers and rescued girls have difficulty in providing the required documentation for entering higher education. They have written letters and recorded videos to share their suggestions and insights to issues like these with education ministers and leaders.
We have also given them the opportunity to hear directly from those who have experienced exploitation themselves. These are the sex workers we work with in our other projects who have been trafficked or forced into prostitution as a result of their poor socio-economic background. As a staggering 75% of them are illiterate, we felt that it would be much more powerful and effective to ask them to share their own stories and impact of missing out on an education with the girls themselves. Their talks have been very powerful. Although many of our children come from and are familiar with red-light areas through our work, hearing first hand from women without education who felt that sex work was the only option for them has made a real impact on them. The women also did a great job in stressing how education is important in creating more choice and avoiding the same destiny as them.
We have lots more to come. After Christmas we will be taking the campaign to our local red-light areas and other communities where girls are most at risk. We will also be running competitions, visits to higher education institutions, hearing more talks from successful women and participating in meetings with change and policy-makers until the end of the campaign in July. We hope that by educating as many girls as possible on their rights and encouraging them to complete their education we will maintain our record of no underage sex workers in our district.
We hope you will continue to work alongside us and Malala to support our girls and give them the education they are entitled to. Thank you so much.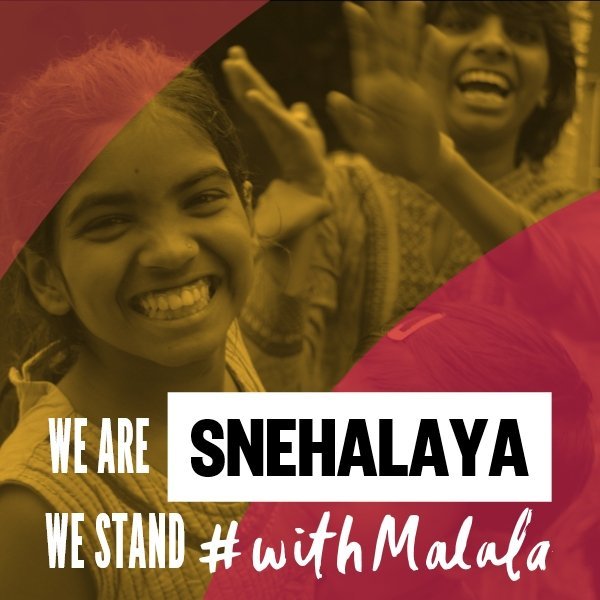 Links: