Project Report

| Oct 13, 2017
Girls Who Code Clubs Program Launched across US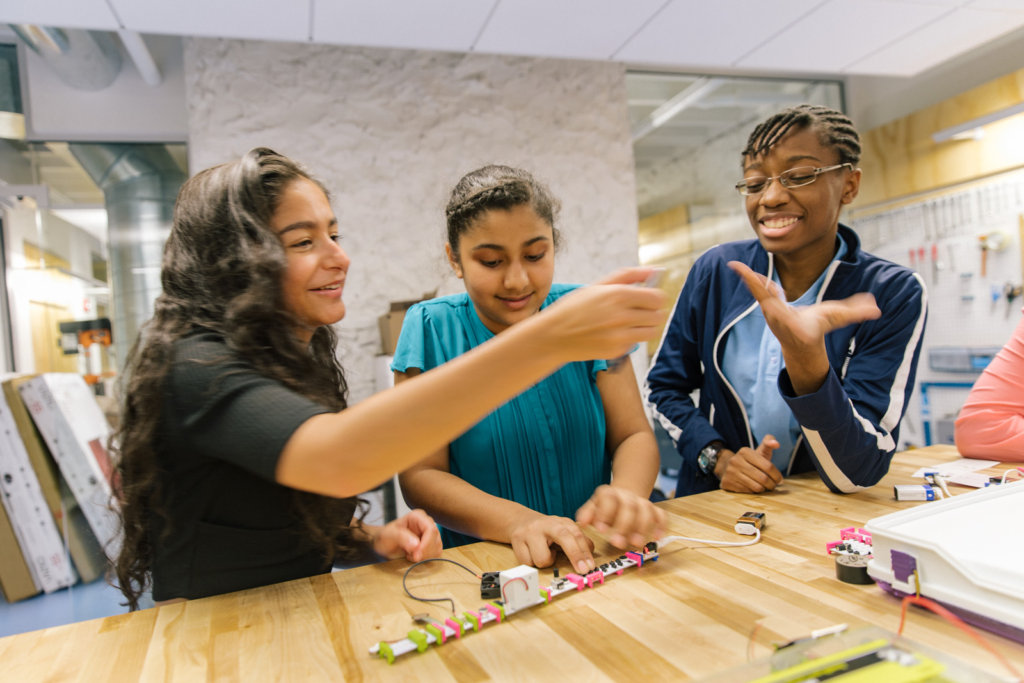 Girls Who Code has launched its 2017-2018 after school Clubs program in all 50 states, serving tens of thousands of girls with the support of over 20 partners. By the end of the academic year, Girls Who Code will have reached over 50,000 girls with its programs, creating a pipeline of women in technology that will make an impact in the field both in Silicon Valley and beyond. In fact, 91% of open software and computing jobs are outside of Silicon Valley; there are 15,000 currently open jobs in Michigan, 34,000 in Virginia, 15,000 in Ohio, and 20,000 in Georgia.
Girls Who Code Clubs are free after-school programs for 6-12th grade girls to use computer science to impact their community and join a sisterhood of supportive peers and role models. Clubs are led by Facilitators, who can be teachers, computer scientists, librarians, parents, or volunteers from any background or field. With support from our partners, Girls Who Code has expanded its curriculum offerings and launched a Facilitator training and support program so that anyone can facilitate a Club, regardless of whether they have computer science experience. The curriculum is project-based and designed for students to use their coding skills to address real-life problems in their community. To improve the curriculum experience, Girls Who Code launched HQ, our brand-new custom curriculum platform for the Clubs program. In the first three weeks, Facilitators and Club members viewed more than 30,000 activities & resources on the platform.
In the 2017-2018 academic year, 30,000 girls and 3,000 volunteer Facilitators will participate in the Clubs program in all 50 states and Washington, D.C., as well as the US territories of Guam, Puerto Rico, the US Virgin Islands, and North Mariana Islands. An independent evaluation of the 2016 Clubs program found that participation was associated with improvements in girls' bravery and resilience, 21st century skills (including communication, collaboration, and planning), and computer science knowledge and awareness.
"What we're doing is working: most of our girls go on to major in computer science in college. When you teach girls to code or get them involved in STEM, they become change agents and can build apps, programs and movements to help tackle our country's toughest problems," CEO & Founder of Girls Who Code Reshma Saujani said. "We're building a movement of women in STEM, hopefully enough women to really flood the gates."
Hear from our girls themselves:
"Knowing that I can code is awesome! I went into the experience with some people discouraging me, saying that coding was really hard and I just might not get it. But here I am, and I feel like I'm doing pretty well. I have the resources now to go out and create a website or a web game, plus I can finally understand so many things that used to confuse me." - GWC Club Participant
"Girls Who Code has shown me so many careers that I did not even know existed before the program! I don't take technology for granted anymore and I've realized that CS has made the conveniences in my life possible. I have become very interested in the technology of those conveniences, and I seem to no longer be able to visit a website without pulling up Chrome's Developer Tools!" - GWC Club Participant
"I feel like Girls Who Code really helped me to grow in computer science. The community of girls present in the Club fostered an atmosphere of collaboration and learning. I loved how we were all able to work together to further our knowledge of and interest in computer programming!" - GWC Club Participant
Bring a GWC Club to your neighborhood!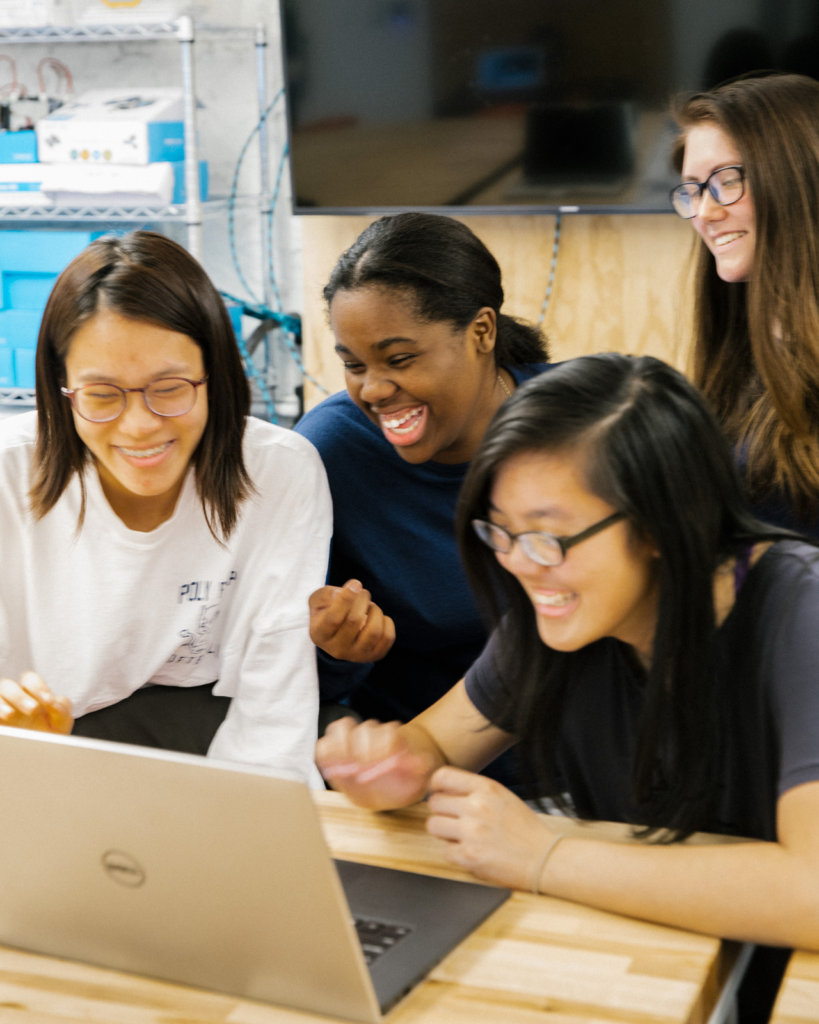 Links: