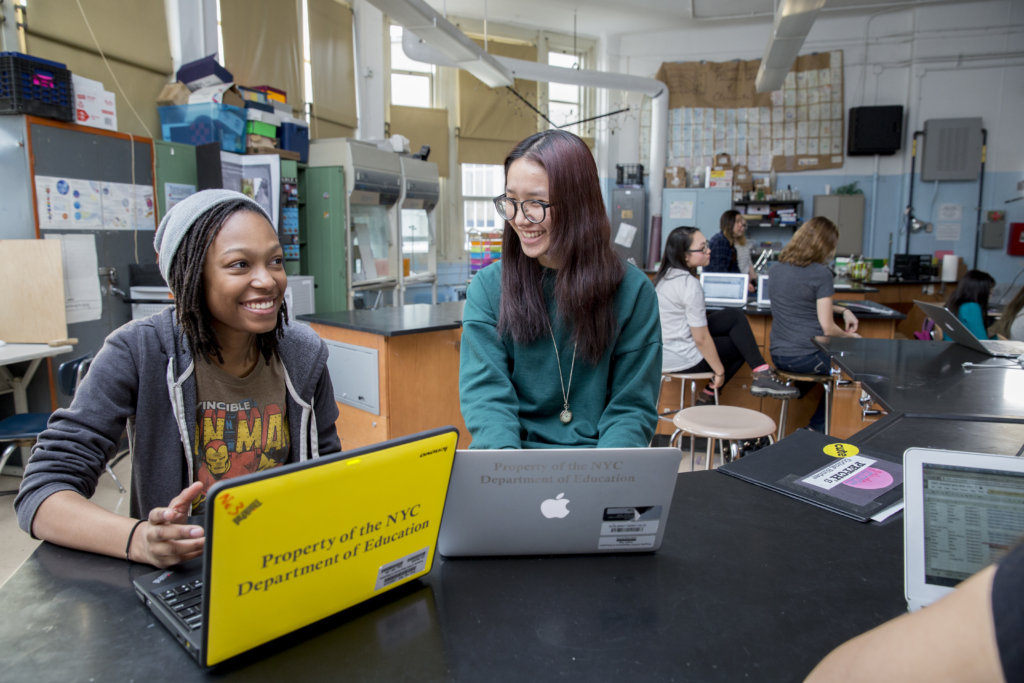 2017 will be a big year for Girls Who Code; join us in making it possible. In 2017, we'll focus on reaching more girls across the country—both through our existing programs and new initiatives. We'll continue to scale our after-school Clubs Program to include thousands of clubs and tens of thousands of girls in every state. As part of this growth, we'll invest in expanding our community partnerships, particularly in school districts reaching low-income students. We'll also invest in growing our volunteer network and helping thousands of Clubs Facilitators to learn computer science alongside their students. We'll also debut new initiatives, such as the Girls Who Code book series, a first-of-its-kind 11-book series for girls to learn to code and to join our national movement. The first books come out August 22, 2017 and include a nonfiction book, Girls Who Code: Learn to Code and Change the World, and a fiction book, The Friendship Code, which we like to think of as The Baby-Sitters Club meets coding.

Girls Who Code's 2016 Annual Report is live! You can check out the web version and print PDF at www.girlswhocode.com/2016report. Some key takeaways from the report:
93% of Summer Immersion Program participants said that because of the Summer Immersion Program, they now want to major in or are interested in computer science.
84% of Girls Who Code alumni said they were likely to pursue a career in technology.
65% of Girls Who Code Clubs participants say they were considering a major/minor in CS because of Girls Who Code.
This year, Girls Who Code's first group of alumni will graduate college. Here's what Lesley, Maria, and Cora have been up to since graduating from Girls Who Code in the summer of 2012!
Lesley
Lesley credits Girls Who Code for not only sparking her interest in programming but for teaching her confidence, responsibility, and hard work. Today, Lesley is a computer science major and sociology minor at NYIT, and she plans to get her Master's in Education after she graduates this year. She hopes to open doors for students who otherwise wouldn't have access to technology.
Maria
In the short term, Maria plans to work in politics so she can make a difference in education policies. Long-term? She wants to be the first female Latina president of the United States! Maria will graduate with a political science degree from University of Albany this year and says Girls Who Code has "opened my eyes to the possibilities of what I am capable of."
Cora
Cora enlisted in Girls Who Code's inaugural Summer Immersion Program in 2012. During the program, she developed a plan to use an algorithm to detect the difference between benign and malignant tumors to bring down the rate of false positives in cancer screenings. Cora is now studying engineering at the University of Michigan.
Thanks to your support and contributions, together we've inspired thousands of girls to see a future in tech. We look forward to sharing our many successes to come! For further inquiries, please contact us at development@girlswhocode.com
Links: