Project Report

| Apr 10, 2018
Letter from Reshma from our 2017 Annual Report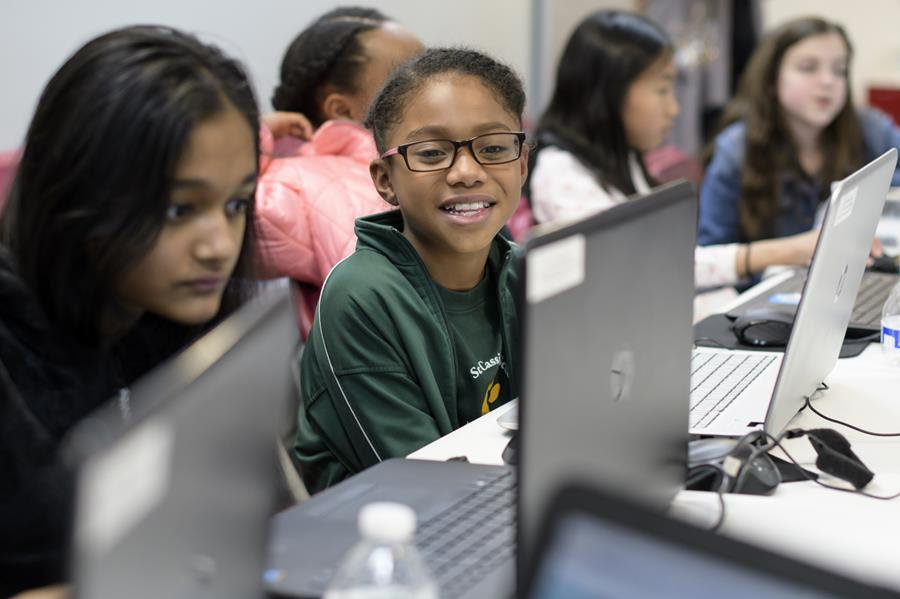 When I started Girls Who Code, I never would have
imagined that we would grow to become a movement
reaching almost 90,000 girls of all backgrounds in
all 50 states.
And now, just six years into our work, we've reached
a tipping point.
We are on track to achieve gender parity in computer
science by 2027. And we know why: because our work is
as much about quantity, as it is about quality. We scale our
programs to reach more girls in more places, and give them
the chance to forge lifelong bonds so they may persist in
computer science.
It's incredible. But for us, parity is really just the beginning.
We've reached a moment unmatched in our history,
a moment as full of anger and anguish as it is promise and
potential. Women and girls across the country are coming
together to correct centuries-long power imbalances
across lines of gender, race, sexuality, and more.
Girls Who Code is proud to be a part of this movement,
and even prouder because our girls - girls of all races
and ethnicities and abilities and zip codes - are leading it.
They are solving problems in their communities,
empowering their friends, and defining the future
of our world.
We're thrilled to be giving them the tools they need
to get there.
I hope you'll join us and make sure every girl has the
chance to change her world - our world - for the better.
Thank you for your support.
Reshma Saujani
CEO & Founder of Girls Who Code
Make sure to view the interactive version of our Annual Report on our website, linked here!!
Links: