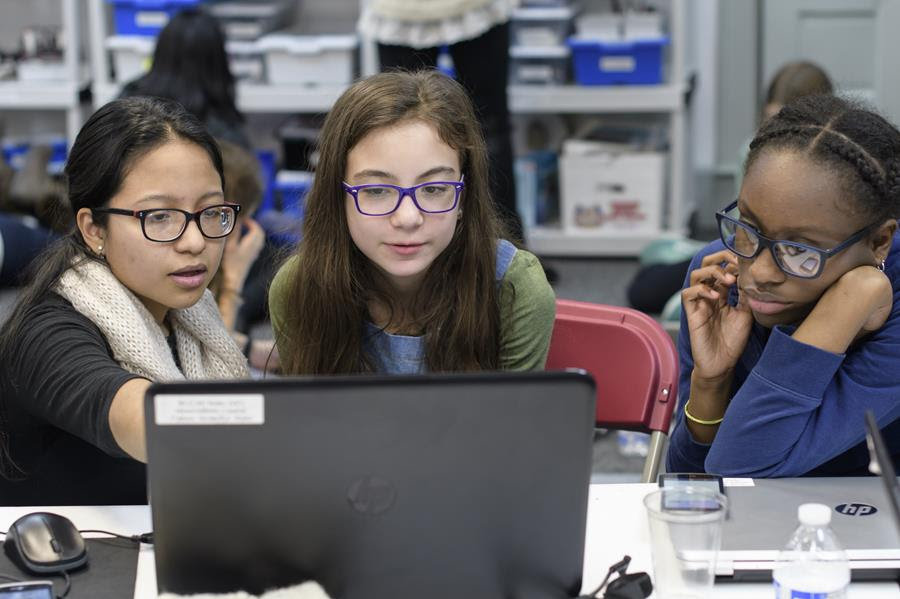 Over the past 6 years, Girls Who Code went from teaching 20 girls in a small NYC conference room, to reaching thousands of girls with our programs. By Spring 2018, we will have taught over 50,000 girls to code and to be change agents in their communities. We are building a movement of tech innovators and leaders through our programs who will go on to make an impact.
With your support, we have been able to make a difference with our programs. 88% of our alumni have declared a CS major or are more interested in CS because of our programs. 39% of our alumni have taken AP CS. And 42% of our alumni are from underrepresented groups.
But our work is not done. We look forward to continuing this momentum to teach even more girls in 2018. We hope to empower even more girls to build projects that will address the most pressing problems in their communities. We truly believe that we'll find the solutions to our world's programs --from cancer to climate change-- if we teach more girls to code.
At Girls Who Code, we encourage girls to start changing the world right now. As a part of our Summer Immersion Program (SIP) and Clubs program, we empower our students with the coding and leadership skills they need to create projects that will foster change in their communities. With your support, girls will be able to create even more projects with impact, like these:
Five girls in New York City came together to create Stand Against Violence. SAV is a website that raises awareness about domestic violence and provides resources (such as hotlines to those who need them).
Two girls in Miami teamed up to create Drift in response to seeing first hand the negative impact climate change has on their local community. Drift is an interactive game about climate change in which players must find missing baby penguins after their iceberg splits.
Four girls from Virginia and Maryland came together to create Kivy in response to the global refugee crisis. Kivy is a choose-your-own-adventure game that follows the journey of a refugee fleeing from her country during a civil war, designed to bring players into the refugee experience.
Imagine the impact girls would create if they were empowered to code and to be leaders in their communities. Your continued support will help us get there!
Links: