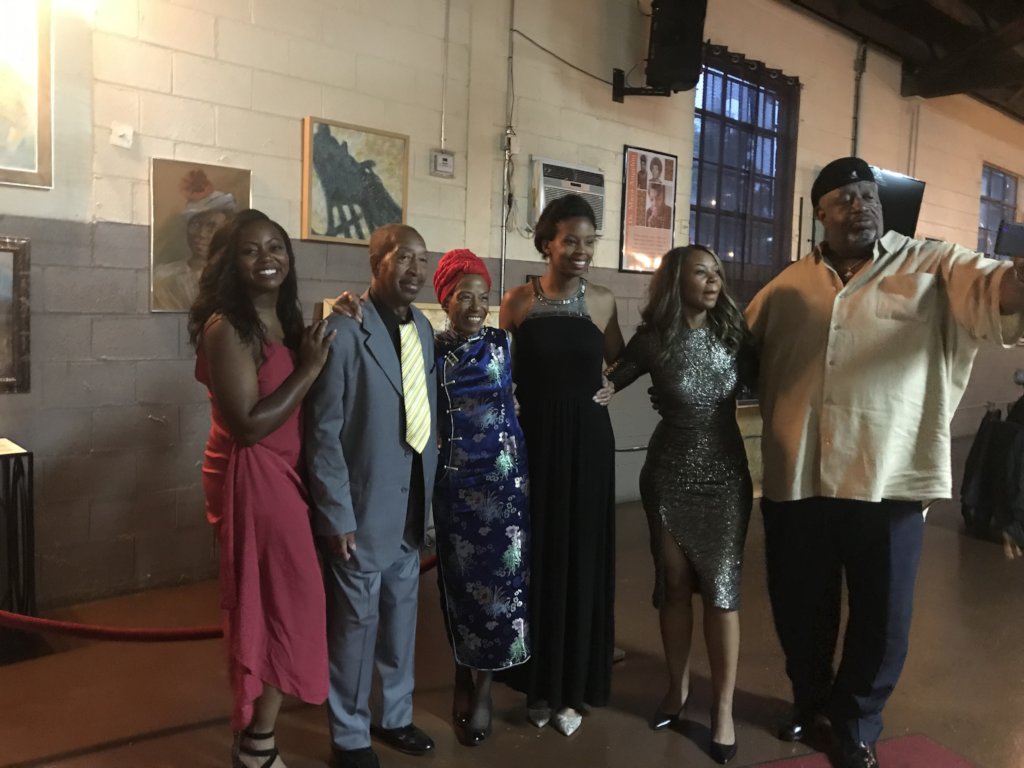 Global Girls is located on the south east side of Chicago on the border between South Shore and South Chicago. The staff, majority of the board and volunteer pool are African American and also live in the area. The target population is girls, and a few guys who through no fault of their own live in arts-starved communities. Global Girls Global Theatre Collaborative is unique because it is intentionally based in the heart of the black community and dedicated exclusively to exploring local stories of everyday people, staging and preserving those stories. We also know that there is untapped, unrealized talent in the community and are committed to mining blocks, schools, churches and community groups to find it. We train that raw talent and put it on stage. Magic happens once the houselights fade and stage lights come up. Fears flee, voices sing, and feelings roam free. People are unleashed andhat can never return to the way they were. We hear actor testimonies at the end of every run. That gives the team energy and inspiration to get up and do it all over again. The adult theatre's niche is grounded in our motto "Theatre of the people, by the people and for the children of our people."
Because of the COVID 19, we have had to move all programming online as the facility is closed, schools are closed and our partner organizations are closed. All staff had to ramp up our skills to use the online resources. We also had to divert funds to purchase equipment, software and services.
Luckily, we had a bit of reserves to get us through the initial period. Now, we are writing proposals every day. We're also creating online programming (classes, webinars and closed discussion groups) to generate revenue. Understanding that everyone is stressed by the crisis, we've been reluctant to appeal directly to individual donors. We have a series of social distanced, outdoor, community building gatherings planned when things open up hoping people will be ready to join us and support Global Girls in the process.
Our team, board, parents, volunteers and especially the girls have worked hard during our 20-year history to render Global Girls a trusted institution in our community. There are many successful young women who were once program participants who thank us for the values our program instilled in them. One is Casina Rice, and this is a snippet from her story:
At the end of what seemed a normal school day, my life changed forever. My parents didn't come for me and my three sisters. They never came, and we eventually were sent to live with my grandparents who were like strangers to us. A few weeks later, they discovered Global Girls and began taking us to the sessions every Saturday. While I feared abandonment at home, Global Girls made me feel like I belonged. The adults made a big deal about me and helped me see my strengths. Global Girls is an environment that liberates girls - where its cool to be different. I'm 28 and even though my degree is in psychology, I chose carpentry as my profession. I'm an amazing carpenter, and, thanks to Global Girls who took me on my first international trip to Ghana, a committed citizen of the world.
Like Casina, there are many girls and women in our community with rich stories of resilience. Global Girls is finding, recording and sharing those stories as we inspire generations of women to learn, lead and succeed.
Links: