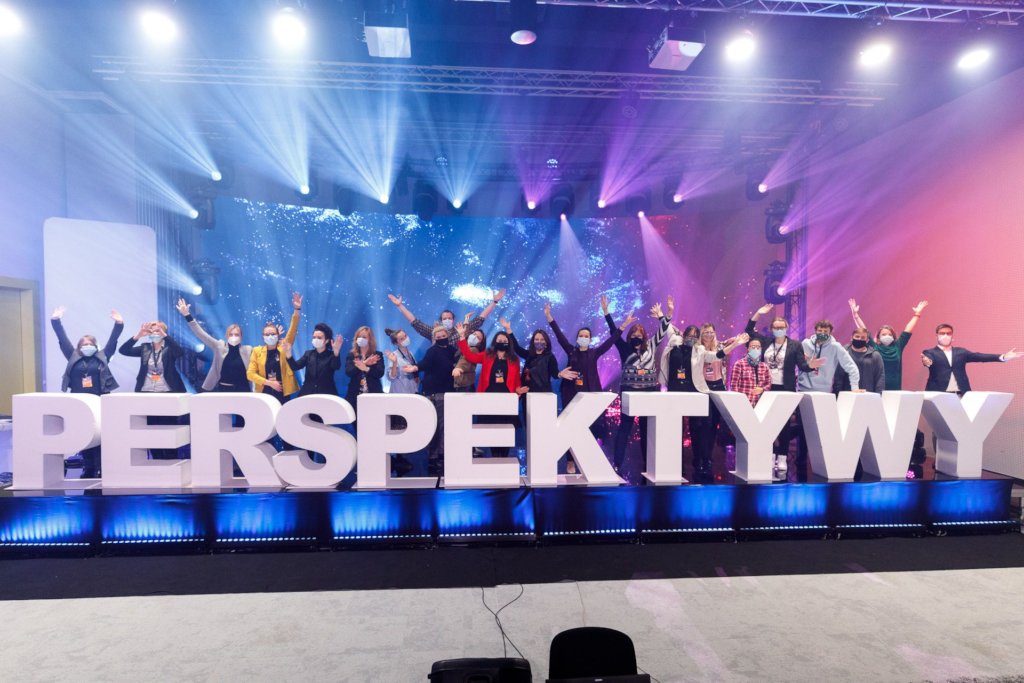 We believe in women and their great potential.
Our mission is to inspire, connect and support women in technologies, science and innovation.We encourage them to choose education in the STEM area (Science, Technology, Engineering, Mathematics), help them enter the job market and build spectacular careers – in industry, science or by developing their own tech startup. This way we support the emergence of a generation of self-aware women leaders who will change the tech world.
We fight the stereotypes about the role of women in society. Thanks to our activities no little girl will ever be thoughtlessly excluded from STEM inspiration.
We create platforms and coalitions allowing cooperation between academia and the most innovative high-tech industry. Our activities go beyond the Polish borders, we are becoming more active in the East – all the way to Central Asia.
Thanks to women, their competences, the values they bring and the new approach to problem-solving, the world has a chance for a new history. Co-creating this history is our privilege, mission and great pleasure.
Nowadays women are still the minority in Polish technical universities, a lot of them are discriminated against in the workplace or school. It shows that they need our support and a place where they feel appreciated and have a chance to grow.
To fulfil our mission we organized a lot of valuable projects. Despite the pandemic and the struggle within, we managed to get our job done. This report shows our activities and events supporting women in 2020 and 2021.
Perspektywy Women in Tech Summit
Perspektywy Women in Tech Summit is the biggest conference for women in IT & TECH in Europe which took place on 8-9 December 2020 online.
It gathered over 8000 people from more than 100 countries, most recognizable role models from the best tech companies, city authorities, ambassadors and NASA astronauts together. But most importantly, women from all over the world could feel united despite the pandemic crisis.
The event made a crucial impact on the tech world. Its mission was to support women in tech from all over the world, create the sense of togetherness and also new networking and job opportunities. The summit gathered women from more than 100 countries, also from those underprivileged ones from Africa or South-East Asia, where women rights are very often violated. The event created a safe space for them to grow and develop together with other women, to connect and inspire each other.
This 3-day event resulted in:
8363 participants from all over the world
730 mentoring sessions with 167 mentors
150 speakers
55 workshops with 2066 attendees
34 tech talks
30 keynotes and fireside chats
16 communities zones
10 debates
8 side events
Year 2020 was a difficult year of crisis, but as Winston Churchil said - "Never let a good crisis go to waste". The pandemic didn't stop us from hosting such a big event online and showed us that it is possible to gather so many people from many different countries and international speakers online. We even danced together - as a sign of unity during this difficult time of the pandemic.


More info on: https://womenintechsummit.pl/
We invite you to take part and support the next edition of the Summit - see you in Spring 2022!
Shesnnovation Academy
The new edition of the "Shesnnovation" Academy – an incubation and acceleration program for female-founded start-ups in the STEM area – was focused on the late Y/millennial generation.
The idea of the program was to encourage talented female students, PhD students and young female scientists to implement innovative ideas for technological and scientific solutions and to launch them successfully as a new, promising company. Only 26% of startup CEOs are women, even though there are many more of those, who have great business ideas and potential. Our mission is to support them and help them realise these ideas.
The recruitment process of the program started in September 2020. Shesnnovation Academy launched in December 2020. The program gathered 35 participants who were taking part in seminars and training about startup building and professional growth, together with mentoring sessions with mentors from tech startups. Each of the participants went through a half year mentoring program to maximise their potential.



Thanks to the support of experienced and successful business women – Mentors, highly qualified experts and a comprehensive system of training 12 high tech female start-ups were founded.
The final element of the program was a Shesnnovation Academy Gala that took place on the 31st of May 2021. The main part of the event was a pitching contest where 12 startuppers had a chance to speak about their business ideas.
We are very glad that the percentage of female startup CEOs is growing. It shows that women have a huge potential in technological business building!
More info on: http://shesnnovation.pl/
Kierunki Przyszosci 2021 - Studies of the Future
Kierunki Przyszosci 2021 was an educational event hosted together with 21 best technical universities in Poland on the 2nd of April 2021 as a part of our big national campaigns: "Girls as Engineers!" ("Dziewczyny na politechniki!") and "Girls go Science!" ("Dziewczyny do scisych!").
For the last 14 years these campaigns have been organized in Poland by the Perspektywy Education Foundation and the Conference of Rectors of Polish Technical Universities (KRPUT). They have been very successful; the share of girls involved in the STEM-education in Poland increased during this period from 29% to 37%.
Over 150 000 girls have participated in our campaigns.
The main aim of "Girls as Engineers!" and "Girls go Science!" is to introduce technical and engineering studies to female high school students and to promote this educational path as interesting, attractive and very beneficial in the long run. It is also to show that technical studies address a recognized need of business and industry to attract highly trained workers with a variety of skills.
"Girls as Engineers!" & "Girls go Science!" are run under the auspices of Minister of Science and Higher Education, Minister of National Education, Minister of Administration and Digitization; Minister of Labor and Social Policy, Government Plenipotentiary for Equal Treatment.
Kierunki Przyszosci 2021 aimed to raise awareness about the best studies in Poland. Together we wanted to show high school graduates and students what it means to study a degree of the future and present the most beneficial ones.



The event consisted of workshops, mentoring sessions, career zone, debates and presentations of the most beneficial and future-proof degrees. There was also a panel for teachers called "The Educators Academy" with speeches and workshops directly for them.
The event turned out to be a huge success - it resulted in 1622 attendees on GRIP platform, 14 900 viewers reached on our FB page, 75 000 on universites' FB pages and 2370 on our YouTube channel.
The event made a huge impact on the participants. Because of being a minority on Polish technical universities, female students very often experience a sense of loneliness and discrimination against. Due to pandemic restrictions they had to study remotely which did not allow them to connect and share educational experiences together. The pandemic did not help high school graduates either - it was very difficult for them to choose a university. This is why we created a safe space where they could connect with other female students from technical universities and show the possibilities and chances to grow when choosing IT&TECH fields. They could have experienced the variety of options which enabled them to make a decision and encouraged them to consider studying in technical university.
More info on: https://online.dziewczynynapolitechniki.pl/




Women in Tech Days 2021
Women in Tech Days is the biggest online festival for women in IT & TECH in Poland. This year's edition took place on 25-26th of May 2021.
The target audience of the event were mainly students and young professionals who want to develop their career in IT & TECH fields. The festival took place on Swapcard platform.
The main goal of the festival was to connect women in tech from all over the country together, show them new possibilities, give a chance for professional growth and networking. Our idea was to empower women and help them develop their careers in IT & TECH.
Women in Tech Days 2021 had a highly developed agenda and it consisted of:
TECH TALKS - 16 speeches given by experts in IT & TECH fields to inspire and give hard knowledge to participants
TECH SKILLS & SOFT SKILLS WORKSHOPS - Lead by the best experts from our partner tech companies to give versatile knowledge about tech and soft skills
KEYNOTE SPEECHES & ROLE MODEL SESSIONS - Debates and speeches given by managers and CEOs of our partner tech companies to inspire and motivate participants to grow in IT & TECH fields
MENTORING SESSIONS - 1:1 consultations with experienced mentors during which the participants had an opportunity to discuss their careers, studies, businesses and plenty of other topics.
WOMEN IN TECH NIGHT - After the 1st day of the tech festival we organized evening chat tables with great women from the technology field and panel with female book authors.

CAREER EXPO - The first career expo in Poland for women in IT & TECH! Attendees had an opportunity to talk to employees of the best tech companies in Poland, browse job offers, internships, courses, training, etc.


More info on: https://womenintechday.pl/
IT for SHE
The goal of the IT for SHE program is to help talented women studying IT with entering the job market. It includes: Europe's biggest themed camp for young women in IT – Women in Tech Camp, a mentoring program at the best technology companies, a volunteering campaign in small towns, encouraging children to learn programming and also Educators Academy to develop soft & tech skills of the teachers.

The main missions of the program:
the elimination of stereotypes by empowering women to choose IT-related education and careers

support generation of future female IT leaders

influence gender diversity at universities and in corporate engineering teams

changing the perception of corporations (engineering jobs) as employers for women

spread the passion for tech among children in underprivileged communities

integrate a community of aware, involved IT-companies focused on a common goal

unite the ecosystem (companies, universities, NGOs, public) to support the goals
The Mentoring Program
Female IT students enter a 6-month mentoring relationship with employees of the partner companies lasting March-December 2021. During that time they will develop their tech and soft skills, plan their career path and work on a common project. Both sides benefit from the participation.
The recruitment process for the program started in March 2021. Its idea was to select the most ambitious female students who want to start their career in IT & TECH. The Program launched on the 24th of June 2021. The participants have been taking part in mentoring sessions that are going to last until December 2021.
IT for SHE Kids
IT for SHE Kids is a volunteer program where female students of IT & TECH specialties are going to conduct online classes about programming and new technologies for primary school children from small towns and villages all over Poland. The classes are to be conducted in July-October 2021.
The main point of the program is to increase interest in the STEM (Science, Technology, Engineering, Mathematics) area among children, to promote women in the role of technology experts and to activate their social potential.
The educational project as a part of the Volunteering Program is a series of online meetings for 3,000 children from primary schools, from towns of less than 20,000 inhabitants. 100 volunteers - students of technical faculties will participate in this edition of the program.
So far, a 3-day training seminar for volunteers (9th-11th) and first workshops with children has taken place. The next meetings are going to happen in the period of July-October.
Educators Academy
The Educators Academy is a series of online meetings about new technologies and education in this field for educators working with children and young people in Poland. The program is going to last August-October 2021.
The goal of the Academy is to support educators, teachers, school principals and educational institutions in professionalising their work. We want to inspire, share knowledge, practical solutions and tools that help to create interesting and inspiring classes teaching programming, new technologies and science subjects for children and teenagers.
Teachers in Poland are a highly underrated group even though they have such a huge impact on young generations. This is why we want to support them and give them a chance to grow.
The Academy meetings are led by specialists from the best tech companies and STEM education institutions, active teachers and outstanding students of IT fields - the winners of the IT for SHE program.
The first meeting is planned for the 26th of August 2021. The next two of them are to take place on the 26th of September 2021 and the 21st of October 2021.
LeaderSHEp in Tech Academy
This is a mentoring and training program targeted mostly at graduates of our other programs, lasting April-December 2021.
Its aim is to help young women to launch their careers as leaders thanks to mentoring sessions with role models, adaptive leadership training and networking with other professionals who share similar experiences. The participants already have an impressive knowledge, background and skills in IT & TECH as well as they feel responsible for the future of the society.
The recruitment process started in March 2021 and on the 24th of April 2021 the program was launched. The participants prepare projects under the name of Tech4Good - they are looking for solutions to improve the situation of climate and society using new technologies. They also take part in workshops, trainings and seminars about leadership and professional skills. Another element of the program is mentoring - the participants are taking part in a half year mentoring process which started in April 2021 and is going to end in December 2021.

The program is led mostly online, however on 10-11 July the participants met for a conference to plan their ideas for the program.





Women in Tech Camp
Women in Tech Camp is a camp dedicated to the most talented female IT students from Polish technical universities. It is about to take place on the 7th-10th of December for 150 female students from all over Poland.
This is the 4th edition of the biggest theme camp for girls in IT in Europe. It is a great opportunity for students to explore the secrets of advanced programming, meet outstanding mentors and plan a professional career and development path in the tech field. The girls will also create a network full of inspiration and support which is going to be fundamental to the outstanding women in the IT movement.
The mission of the camp is to empower young female students of IT & TECH fields and motivate them to develop their career. Thanks to workshops and training with the best experts from tech companies, the students can grow and gain self-confidence.



...........................................................................................................................................................




We keep on continuing to fulfil our mission - by organizing next editions of our projects - IT for SHE, Women in Tech Days, Women in Tech Summit, Girls as Engineers!, Girls go Science! and Shesnnovation Academy and others to support 100 000 women in STEM.


The world of new technologies is fascinating and rapidly developing. We want women to be a part of this world. We want to connect and support them. But most importantly - we want them to be happy and satisfied with their lives and create a space where they can feel safe and appreciated. We are glad to see women who are together, inspired, and exchanging ideas.
Best things start beyond technology!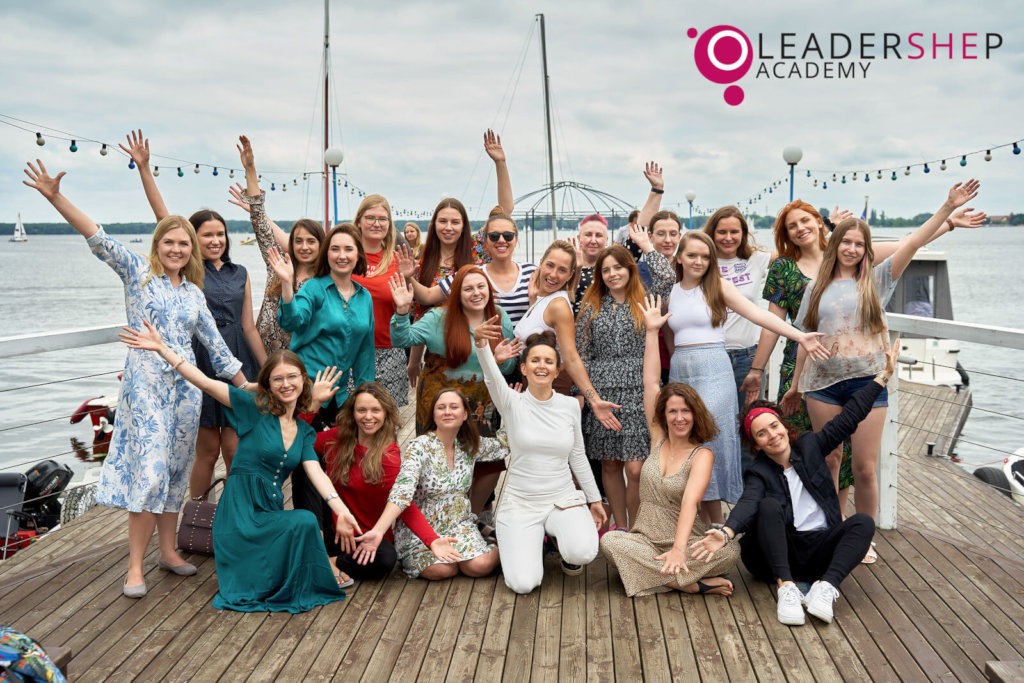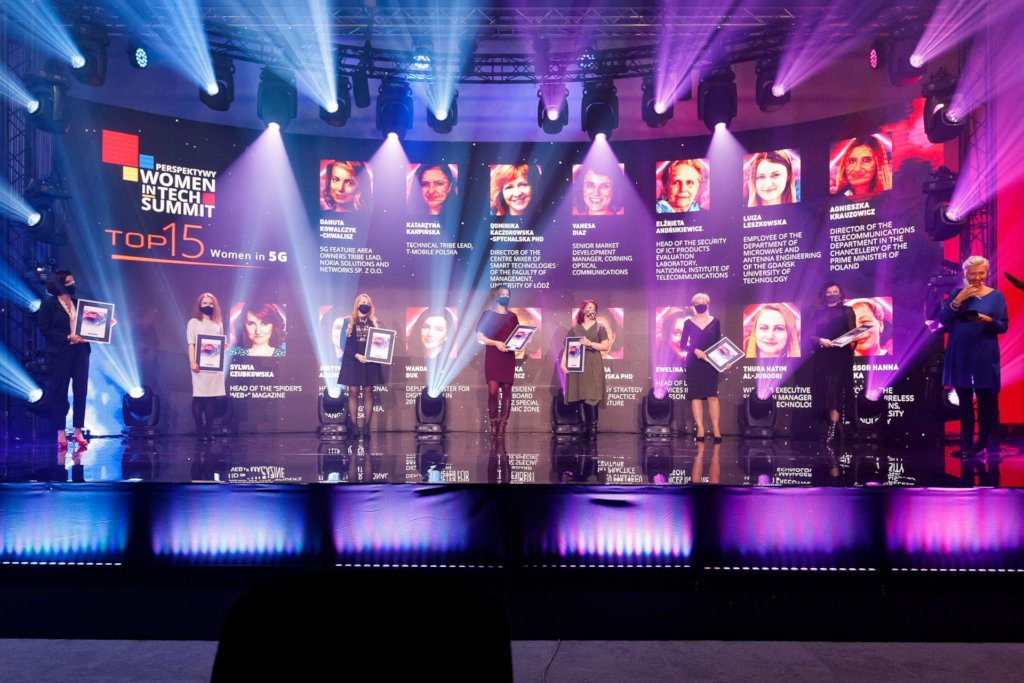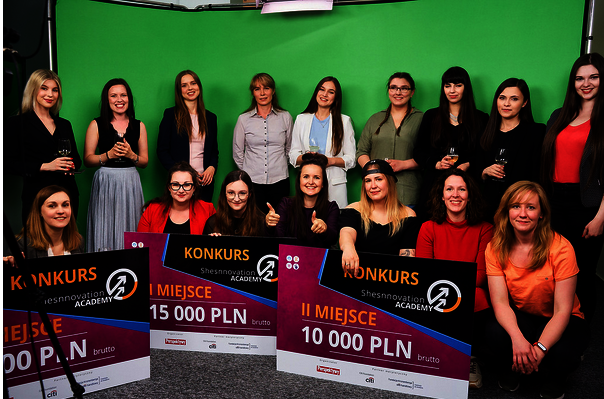 Links: