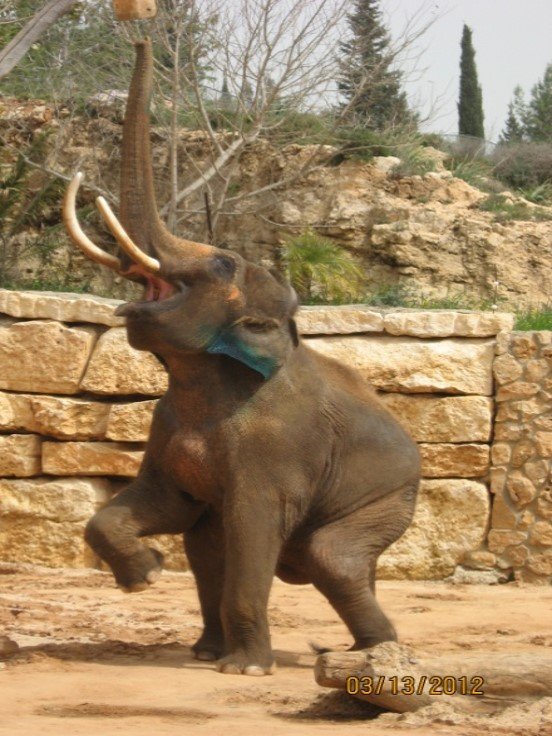 Dear Gifted Program Supporters,
The results of the program speak for themselves: over the last year, 10 program participants received an average result (evaluated independently by the Israeli Ministry of Education) of 96.5 out of 100. The research topics for the 2014-2015 school year were as follows:
The effects of enrichment on wolf behavior
Human and chimpanzee interactions
Interaction between female Asian elephants
The effects of enrichment on Kea parrot behavior
The process of introducing Sumatran tigers
The effects of enrichment on giraffe behavior
The effects of music on Siamang behavior
Medical indicators in elephants and giraffes through thermal imaging
The effects of olfactory enrichment on Asian short-clawed otters
The effects of environmental variables on Nile crocodile behavior
We have developed a sought-after and successful program that reflects the core values of the Zoo's mission – community outreach, inclusion and scientific excellence. Gifted students are likely to hold leadership positions in business, industry, politics and academia in the future. The goal of this program is to create the next generation of leadership in nature conservation so that, in whichever field these students find themselves in the future, they will be advocates for environmental conservation.
Thank you for helping us to make this program possible for the exceptional students in our community.
Warm regards,

The Zoo "Bagrut" Team