Project Report

| Apr 12, 2021
Ready for 2nd year of postsecondary studies!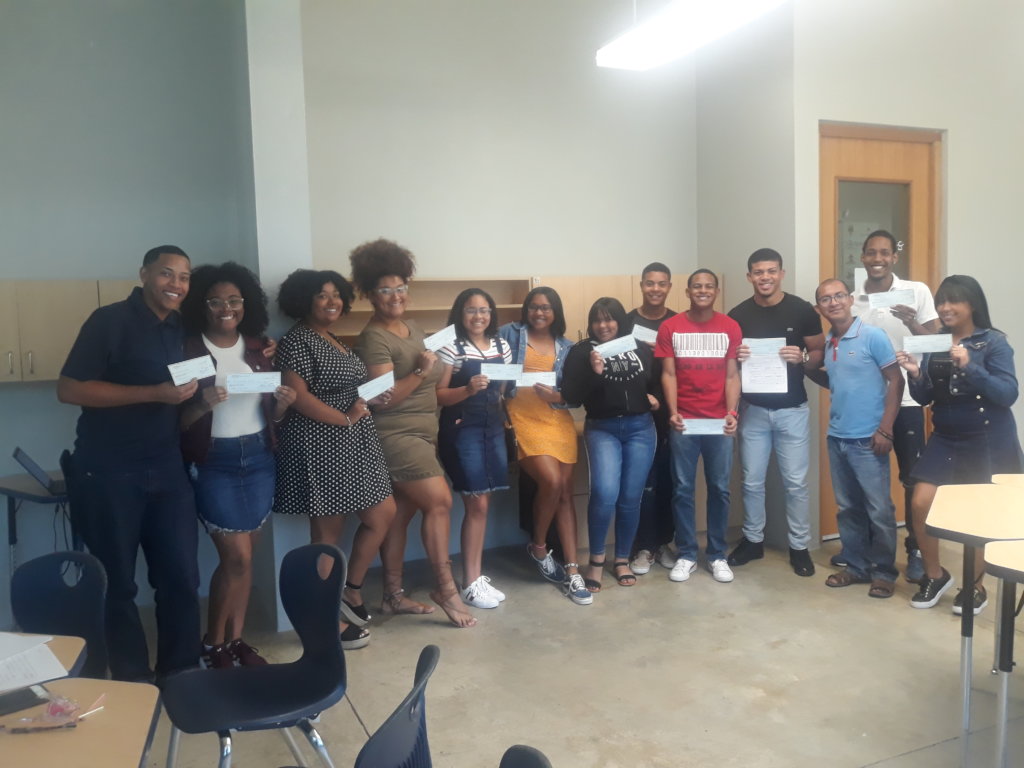 Ready for 2nd year of post-secondary studies!
CollaborativePR, education post-secondary success (#39757)
Participating in: Caribbean Hurricane María and Irma Relief
ColaborativoPR received $25,000 from GlobalGiving to further impact students from communities in Loíza, Puerto Rico. We received this donation under the "Caribbean Hurricane María and Irma Relief" grant program. The purpose of these funds was to offer scholarships to the top 25 students from the 2018 class. We established guidelines for an open call for proposals, and students were given the opportunity to write an essay communicating their needs for support. After two rounds of evaluation, 19 students were selected. The scholarships they received allowed for the acquisition of books and materials, as well as to cover study expenses.
Evaluating these essays helped us discover the need for these students to improve their writing techniques. With this in mind, we developed a 2-hour writing workshop, where they were taught different essay writing techniques, which would further help them during their post-secondary studies.
During the month of April 2021, Colaborativo PR announced a new open call for proposals. This time 12 students will be selected from that same class, and each will receive $500 dollar grants.
These scholarships are an opportunity of monetary incentive to motivate students to remain active in the institutions in which they study, impacting their financial stability to the extent that they cover basic study needs. According to our evaluations of programs and services, one of our students' most significant needs is the financial factor. The expenses that accompany the post-secondary experience sometimes force them to work 1 or 2 jobs; this added to the academic load is very arduous. At times, many of them cannot bear the physical and mental burden of not having financial stability.
Our organization constantly seeks to provide tools that positively impact our students and create the necessary conditions for them to succeed in their academic careers. This scholarship program has proven to be highly effective, and we hope to replicate it with the following high school classes graduating in 2022.
Links: