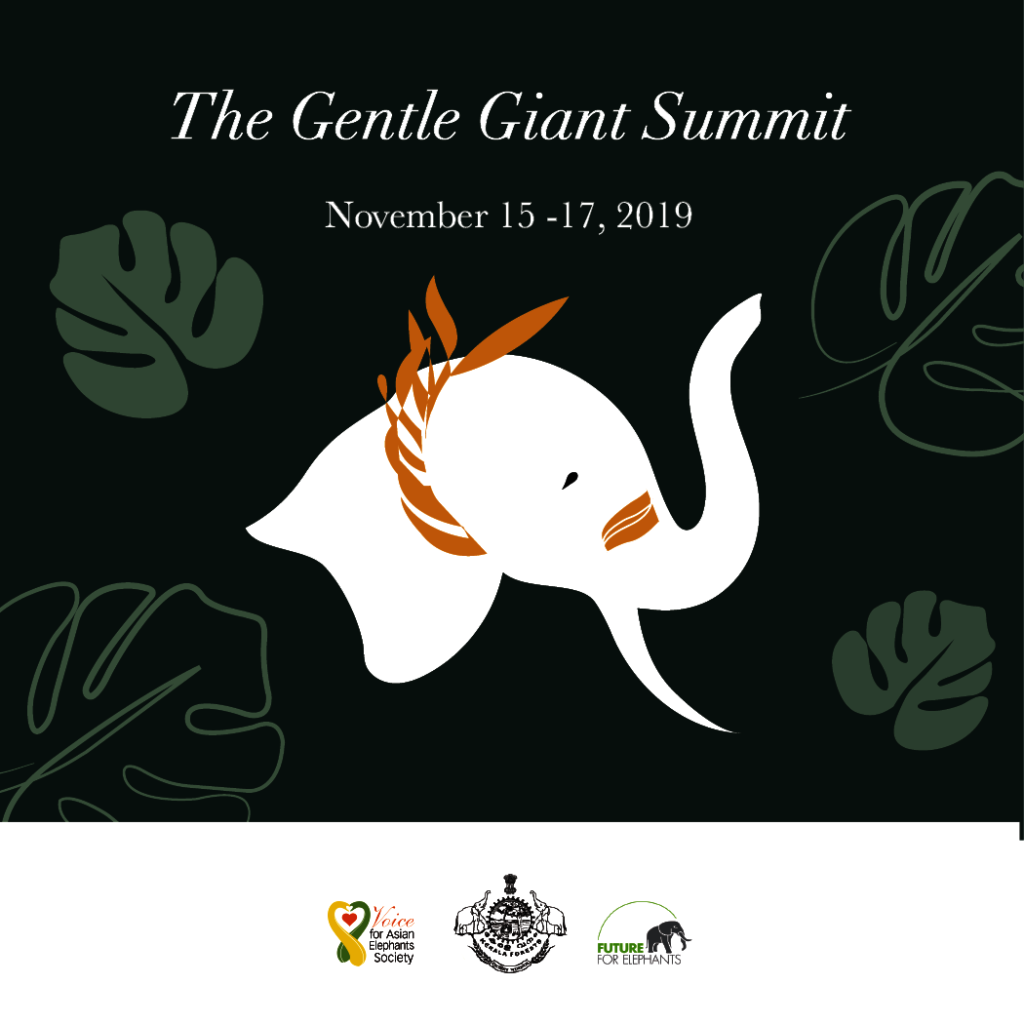 Thank YOU so very much from the depth of my soul for your support!! Because of your immense generosity we've met our goal. All of us at the VFAES are truly grateful for your thoughtfulness on so many levels --- sharing on FB, emailing friends, and even donating over and over again. Wow!
Here are the speakers:
Project Elephant Director
The Chief Wildlife Warden
Dr. Raman Sukumar - world renowned elephant scientist
Kerala Police Chief (this is huge because he never accepts invitations!)
Kerala's animal husbandry chief
A high ranking railway authority to address railway track deaths of elephants
A high ranking authority from the energy ministry
Kerala's fire chief
And more ... Frankly, I'm a bit nervous because this is our first time. But we're very excited because we're implementing ecological principles and symbiotic relationships to bring people together.
So the dates are confirmed ... Please find attached the graphic (Invitation we'll be printing). It was created by Yansi, one of our sweet volunteers (Indeed I'm also a volunteer)...
Next up... Today is my Birthday --- I was born on Ganesh Chaturti - Lord Ganesha's Birthday. People say I'm the chose one, and I feel that way too. And ... I received MY BEST BIRTHDAY GIFT EVER !! It's now official!! We're partnering with the Kerala Forest Department to PURCHASE LAND AND CREATE CORRIDORS FOR WILD ELEPHANTS!! The project just got approved by the Global Giving Foundation.
As we all know, elephant habitats are being destroyed at an unprecedented rate in India. And wild elephants are being CAPTURED due to human elephant conflict. We can AVERT CAPTIVITY ... So, my Birthday Wish is to RETURN THEIR LOST LAND!! Negotiations with the owners to sell a 58-acre plot of land inside one of the pristine forests has been completed! I invite you to become part of the legacy. YOU CAN ADOPT A PATCH OF LAND for our elephants. This has taken a couple of years of trust building.
Please CLICK HERE for THE KERALA CORRIDOR PROJECT 4 WILD ELEPHANTS
FYI ... If you scrolled down the campaign you'll have the option to create your own fundraiser, if you're inspired to do so. Collectively, we can make a huge difference in the lives of elephants!!
Rest assured, I'll be sending you the photos at the Gentle Giant Summit, as and when it unfolds, and keep you posted every step of the way!! So although we're closing the donations for this campaign, I can still send you updates :)
If you have any questions please email at support@vfaes.org
INFINITE LOVE AND GRATITUDE FOR ALL YOUR SUPPORT!! We really look forward to creating peaceful coexistence for elephants with your support. It will be a win-win situation.
Sincerely,
Sangita