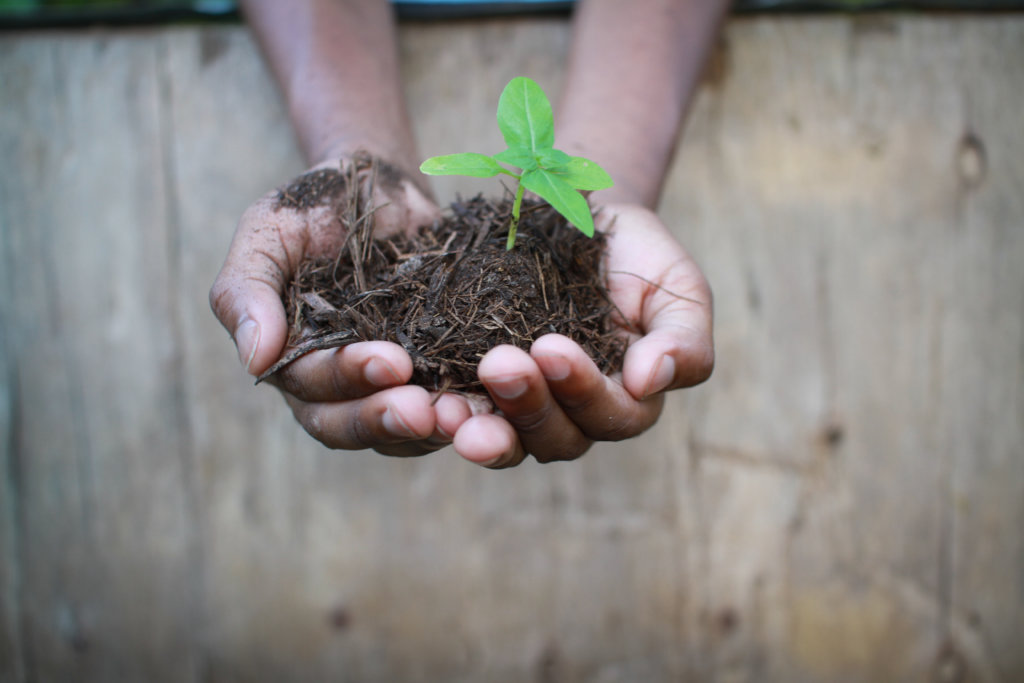 Transformation has always been one of our core values – transformation of wastes into resources, of disempowered people into community advocates, of exploited landscapes into lush, productive gardens. We are a population of over seven billion people, living in a world with increasingly scarce resources. Yet, we at SOIL know that there is one resource – often overlooked – that is perpetually available: human waste. For us, human waste isn't waste at all; it's sustainability, it's nutrients, its ecological power. We've been demonstrating the immense potential of human waste since 2006 and we don't plan on stopping anytime soon!
For centuries, people have been using human waste as a precious commodity for soil fertilization around the world. In fact, night soil, the term given to the human waste product, has had entire economies built around it as a means for sustainable agriculture production from Asia to the Amazon. Human waste is not only extremely accessible and in abundance, it also harnesses immense potential for nutrient recycling. According to Borgen Magazine, on average, humans produce about 640 billion pounds (240 billion kilograms) of fecal matter and approximately 3.5 billion gallons (1.98 billion liters) of urine a year. This excrement contains valuable nutrients, and when safely treated, can be transformed into fuel, fertilizer and so much more. Waste-to-resource models, like SOIL's, are becoming widely accepted in order to recycle local nutrients and utilize sustainable, ecologically-based models.
In Haiti, the SOIL team has spent more than a decade creating an ecologically responsible approach to sustainable sanitation using a waste-to-resource model for urban communities most vulnerable to the impacts of climate change, natural disasters, and groundwater contamination. Our compost end product, 150 tons of which has been generated over this past year, will go on to increase local food production, support reforestation, sequester carbon, nurture soil stability, and support local climate resilience efforts. We're working to transform world views around human waste and we're proud to advocate for all of the other incredible transformative projects around the world!