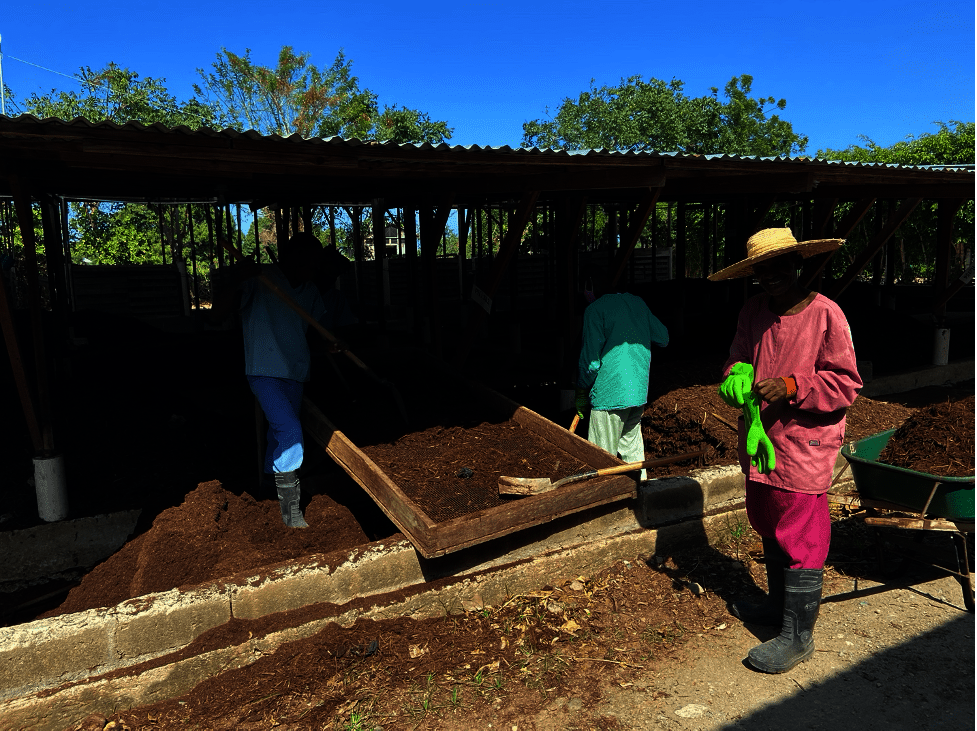 Over the last six months, SOIL has made exciting and significant progress in expanding access to dignified and reliable sanitation for vulnerable communities in Haiti. In order to continue on this upward trend, we at SOIL are working hard to produce innovative approaches to support our growth strategy to accommodate more households on the service and the additional increase in waste to treat.
To help with our strategy, we are once again partnering with the Human Centered Design experts atKreativ Konsum and Kompotoi. The creative design team, has worked with us on a number of projects to improve efficiency for our staff and process throughout the entire sanitation chain – which is why we are excited to collaborate once again, this time with a particular focus on our composting process.
SOIL's research team is in the process of brainstorming and researching new ways to make the composting process faster so that we'll be able to treat more waste at SOIL's composting waste treatment site in Mouchinette, at a more reduced cost.
"By reducing the time needed to treat and transform waste into compost, we will be able to treat waste for more families within our current waste treatment site." – Job, SOIL's Waste Treatment Site Manager
SOIL is currently focusing on improving the aeration environment for the waste-to-compost process in order to speed up the overall transformation time of the final compost end product. In order to do so, we are testing out 3 different aeration options to better evaluate the conditions for improved efficiency.
The first test is using a narrower bin for the compost piles. In theory the narrower the compost pile, the easier it is for oxygen to circulate through it.The second test is using pierced pipes installed in a regular compost bin so that air can flow through and in the pile. Finally, SOIL is working on a much more ambitious experiment using an alternative composting process with windrows. Instead of SOIL's usual bin process, we will test placing the waste in a windrow on the ground. With this approach, we will be able to turn it more often (multiple times a week) to help the material decompose faster, in turn reducing the overall transformation time, resulting in mature compost within 3 to 4 months as opposed to our current 7 months process.
With these new tests and increased aeration, SOIL could potentially be able to produce even better-quality compost in a shorter amount of time. However, we are only in the early stages of these new experiments and will continue to observe and gather data before evaluating whether this process can be implemented at a larger scale. Stay tuned for an update in the year ahead!