Educating Haiti's Youth
Haiti has a population of approximately 11 million people, and Haiti's youth, those 25 years old or younger, make up more than half of that population.
Gender-based Violence (GBV) is a complex, multifaceted issue. The failure to globally implement comprehensive sexuality education (CSE) puts all people at increased risk of violence. GBV occurs among people of all genders, although GBV disproportionately affects women and girls. In order to take steps towards dismantling and eradicating GBV, all genders must be included in the conversation.
Bodily autonomy is a human right. It includes being given the critical information required to protect and understand our bodies and rights. Midwives aim to make resources and services more readily available and accessible, and increase community awareness of gender-based violence as a public health issue and violation of human rights. Haitian midwives are in the optimal position to provide accurate and culturally appropriate education on sexual and reproductive health and on GBV to Haiti's youth.
To that end, your support is enabling Haitian midwives to provide comprehensive sexuality education (CSE). CSE is developmentally and culturally relevant, science-based, medically accurate information on a wide range of topics, including human development, gender identity, sexual behaviors, communication skills, empathy, and mutual respect. It encompasses identity development, gender equity, building healthy relationships, and violence prevention.
Your support helps equip Haitian youth with the necessary knowledge and life skills to develop healthy self-identities, challenge societal norms, prevent GBV, and ultimately, lead healthier and more fulfilling lives. It's way more than just teaching young people how to have safer sex. It helps dismantle systems of power, oppression, and misinformation that allow for sexual and reproductive health and rights injustices to even exist.
Continuity of care and services are of utmost importance in influencing positive growth and development. So far this year, your support has helped develop and implement on-going monthly group education and activities for 106 youth, as well as helped to educate 115 high school seniors from four different schools.
Here is what Sandra, a 15-year-old participant, had to say after attending an educational field trip to Fort Liberté (Fort-Liberté [Kreyòl: Fòlibète] is the administrative capital of the North-East Department of Haiti. It is the oldest city in the country. Haiti's independence was proclaimed here on November 29, 1803):
"In school we learn about slavery and how we got our independence, but today I truly understand what it really means to have freedom and be able to enjoy basic human rights like body autonomy. My voice matters and just as I need to respect others, I, too, deserve respect."
Please help us to continue to enable Haiti's youth to claim their right to their own bodily autonomy which can ultimately play a role in preventing sexual harassment, assault, and abuse. Your support enables midwives to teach Haiti's youth the skills needed to develop healthy relationships and to prevent and not perpetrate (and perpetuate) violence.
Please consider a one-time donation or becoming a FAHM IMPACT PARTNER (monthly donor). Your strong and steady monthly support will empower Midwives in doing what they do best: keeping sexual and reproductive health services safe, respectful and accessible.
Investing in midwives means investing in a stronger and equitable today and tomorrow. Together we can make an impactful difference.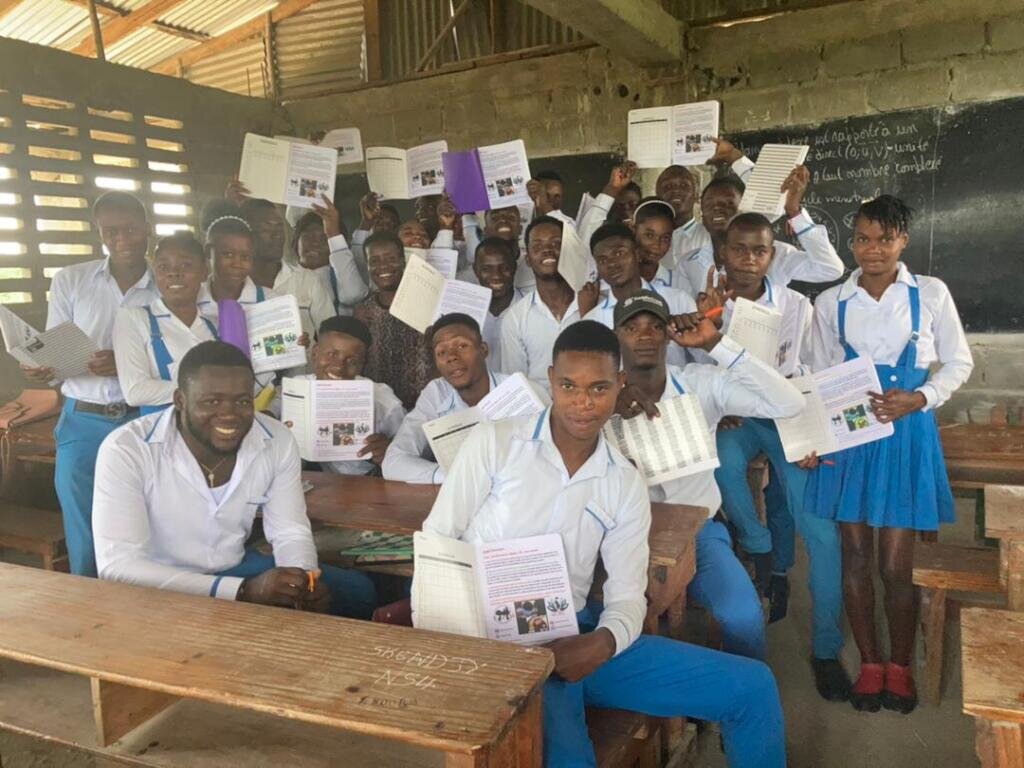 Links: