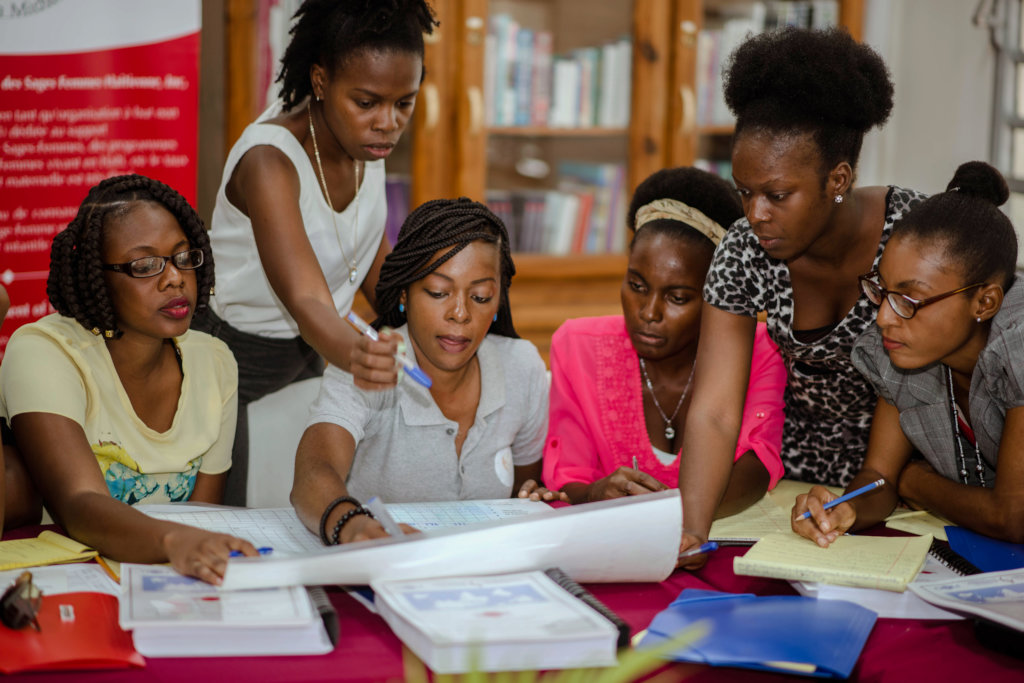 FAHM has had to switch tracks when it comes to this year's programming plans and respond to the immediate crises as well as its residual effects: COVID pandemic and the August 14th earthquake. We have been able to continue our programs, adapting and adjusting as needed, while providing immediate and long term sustainable support. Sustainable support means that we help equip and empower Haitian Midwives to care for themselves and their communities. We have incorporated a virtual learning platform in order to reach Midwives all across Haiti with the latest, evidence-based research related to gender-based violence (GBV).
The need for sexual, reproductive and gender-based trauma informed care is always present. FAHM is committed to aiding in keeping Haitian Midwives and the families they serve safe and healthy. Since last year we have:
provided the Midwives and the families they care for much needed PPE

continued to provide continuing education to Midwives all across Haiti

continued our public education and awareness: general health education, sexual & reproductive health, COVID

continued midwifery and public education & awareness about gender-based violence
It's time for our Fall GBV webinar series.
This Fall we will be hosting a 2-part GBV educational webinar series for Haitian Midwives and midwifery students working and living across Haiti. We will utilize a virtual platform which means that, through your generous support, we can reach a larger audience of midwifery students and Midwives in all 10 of Haiti's geographical regions.
Join this exciting movement and support FAHM's initiatives which empower, aid and support Haitian Midwives as they provide evidence-based, culturally aware, holistic care to women and girls in Haiti.
Midwives, as first responders and members of their communities, keep birth and reproductive services safe, respectful and accessible no matter what.
Thanks for helping to make a difference. Midwifery care saves lives!
With gratitude,
Links: