Project Report

| Jul 17, 2017
Expertise from the Diaspora: GrowEastAfrica in Ethiopia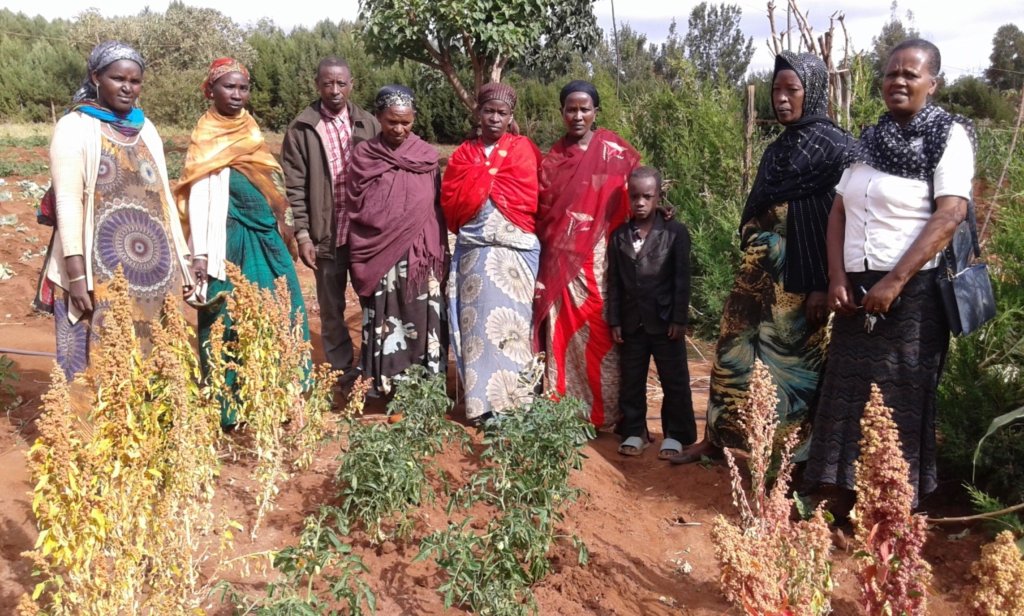 When we enter into a partnership, our partner's goals become our goals. They know best what is needed for their success. We rely on their expertise to facilitate a relationship between us and their communities, and to ensure that the decision-making for our programs is directed from within those communities. GrowEastAfrica (a project of Diaspora Burji Community Organization), is an Ethiopian diaspora-led group based in the US who has been working to provide access to resources and training that strengthen the resilience of families in Southern Ethiopia. We've been working with them since early 2016.
Yohannes, one of GrowEastAfrica's founders, recently wrote us about an initiative they began last year as part of our partnership:
"Time flies, it was just last year at this time...that we initiated a livelihood improvement project for the neediest rural families in the Burji District of Southern Ethiopia. [In 2016] we were able to distribute three goats per family for 15 of the neediest families and started a nutritional vegetable garden for 300 families. These initiatives have lifted these families from the darkest pit of poverty and shone a light on a path to hope. All families that received two female and one adult male goats last year have five goats now. Families that participated in the vegetable garden had an abundant harvest and they were able to sell the excess crops and put the money back into the project."
With the success of the initial program, Yohannes plans to double the number of families they serve this year, from 300 families in 2016 to 600 families in 2017. With your help, we will support this expansion of services to families in Ethiopia working with GrowEastAfrica. And they're already off to a good start:
"In early 2017, despite a forecasted drought for the region, our Burji team partnered with the community and planted selected nutritional vegetables and quinoa. The early report indicates the vegetable garden is abundant with good yields and the quinoa plants grown using seeds obtained from last year's plants are doing well. We are very excited about the quinoa plants for their high nutritional value and their potential cash crop value."
In the Burji District, the major rainy period for growing begins in August — just around the corner! The drought will have a major impact on families' ability to grow food and they will rely on secondary sources, like wells, to irrigate their gardens. We're working with partners like GrowEastAfrica to ensure that necessary resources like water storage are available to families and communities that need them.
They are doing great work and we are proud to work alongside them. We hope you will, too!
Visit GrowEastAfrica online: http://www.groweastafrica.org/