Project Report

| Jan 16, 2018
Partnership Update: GrowEastAfrica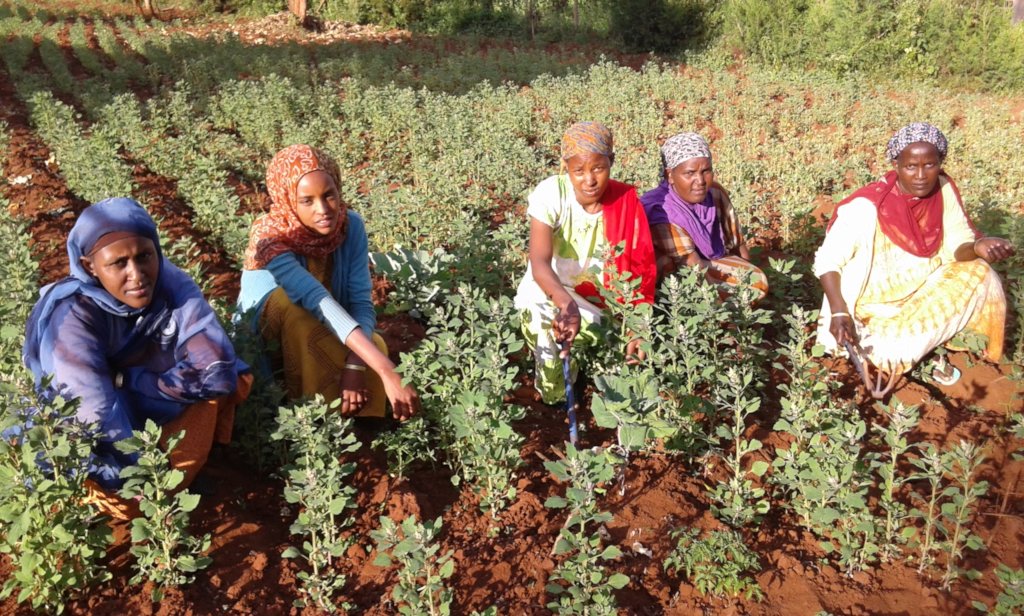 Hi folks,
We opened this project by telling you about GrowEastAfrica, our partner in Ethiopia. You'll recall that they are an Ethiopian diaspora-led group based in the US. We recently had the honor of speaking with co-founder Yohannes by phone to learn about what's happening on the ground.
GrowEastAfrica Partnership Development
GrowEastAfrica is doing fantastic work toward facilitating economic empowerment for the communities they serve. Of note, they've recently helped organize two new women's groups and they're currently negotiating to secure 4 hectares of land for a community garden. In addition to growing vegetables and quinoa, the women are planning activities that can be completed between planting and harvesting seasons to generate more income. Seed saving for market sales and raising poultry are currently at the top of the list.
Assessing their immediate needs, the women have determined that water storage is their first priority. They're outlining a plan for installing 10,000 liter tanks that can be used for irrigation and other farming activities. And that's where this project comes in! We're now working with Yohannes and the women's groups on the best way to acquire, deliver, and install tanks for each group
New Women's Groups Highlights
Two women's groups were started, most of whose members are IDPs (internally displaced persons).
Two business trainings were conducted in December, featuring Marketing and Market Study and Bookkeeping.
All women received bookkeeping logs, pens, and basic calculators.
Women are participating in a group savings plan to contribute to seed money for their future businesses. This is known as a chama.
Challenges on the Ground
While GrowEastAfrica's communities have accomplished some great work recently, these women are working against both traditional and new challenges. Women in this region face many cultural and societal barriers, and competition for resources can make these barriers even more difficult to overcome. Yohannes also reports recent ethnic clashes in the region between several tribes. Many people have been killed and displaced, though there have been no reports in the mainstream media.
Despite these challenges, group members are fully committed to making this project succeed and grow. They believe that developing their economic empowerment can help overcome these barriers, and they are investing the time and effort to make it happen.
Yohannes' passion and compassion come through clearly if you have the chance to hear him talk about the people he works with. And with good reason — these are powerful, resilient women.
On his behalf, the behalf of the women's groups, and on behalf of SPI, thank you for your continued support!