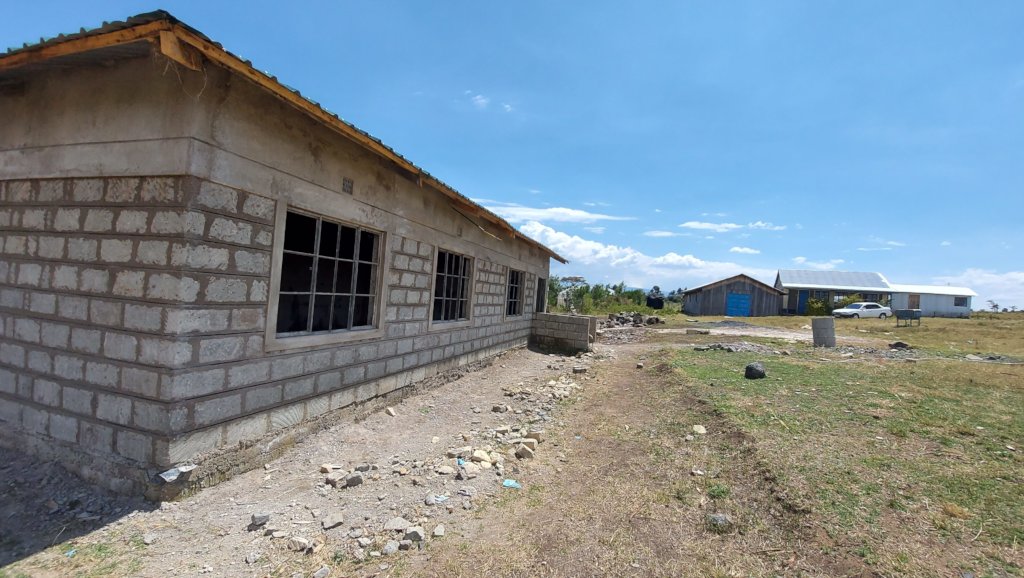 Thank you for your continued support of the children of Mwituria. We are very pleased to inform you that despite the enormous challenges posed by the COVID-19 crisis, building work has been ongoing. The journey of this project has always been a bit of a roller coaster so we're really thrilled to be reporting good news, at a time when the children in our communities need it so badly. With all schools in Kenya (as with the rest of the world) having been closed down for so long, it feels really good to be working on something positive in the name of education, and gives us hope and a concrete (!) goal to look forward to.
Building progress
The first part is on track to completion with inside walls having been cemented and currently curing, and the finishing process has commenced on the outer wall. The slab on which the new half of the dorm will be constructed is also completed and curing as well. The whole project is expected to be finished before the end of 2020. In December, each dorm will hold a minimum of 60 students - 120 in total - out of a school population of around 110.
Back to school
By the time schools open (there has been no official communication on this yet) they should find the school in the process of transitioning into a boarding school. By mid 2021, they will be able to be recognized by the ministry of education as a boarding school and get admissions in 2022 for new students.
Change for good
As you well know, this is going to make an enormous difference to these children. For so many, who have to rise at dawn - sometimes even before dawn - and walk up to 12 kms to get to school, some risking their very lives in the face of wild animals, this will be a proper game changer. Girls, who previously might have skipped school due to the risk of sexual predators lurking along the route, can now attend school every day with full confidence, spending their time and energy on learning rather than being afraid. Living in a dorm increases their school hours by almost 40%, so their chances of doing well go up dramatically.
It will be the only boarding school in a 15km radius: all the other schools in the area are day schools and face similar challenges. The members of this community live an isolated life, and it's easy for them to slip into the margins, and for their children to be left behind. Providing them with the education to which they have a constitutional right is, as we know you will agree, a more than worthy cause. That fact that they benefit from this due to the consequences of our conservation work creates a ripple effect that will in turn protect wildlife and wilderness areas both now and in the future.
We thank you again for being on this journey with us. You have been true champions of the children of Mwituria for over a year and we really look forward sending you pictures of the children in the finished dormitories!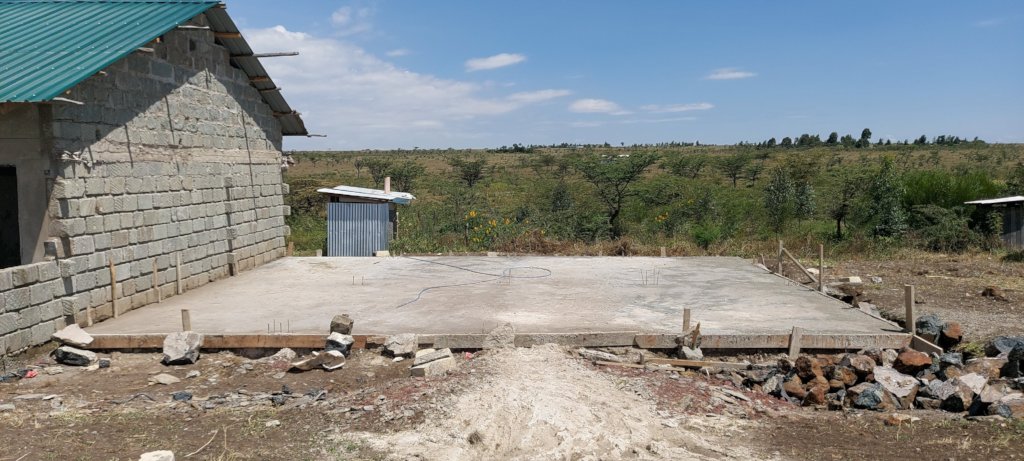 Links: