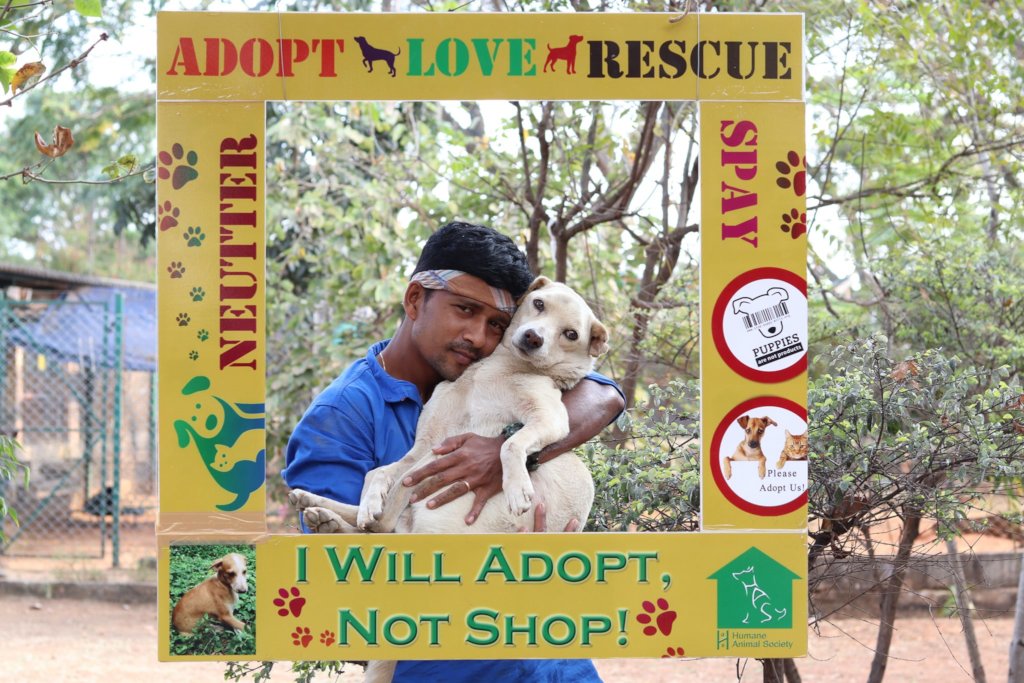 The months of January and February 2021 have been phenomenal as we accomplished record number of life-saving special surgeries as well as several spay/neuter surgeries. These two months also witnessed several successful adoptions of rescued pets. Our work on encouraging and empowering local communities to care for and feed community animals continued unabated. All of this have been made possible only by your incredible support. Our heartfelt gratitude to each and everyone of you for your compassion and kindness to our rescue pets and permanent animals.
Two of the remarkable rescue stories have been that of Pigmy and Maya. Thanks to donors like yourself, we were able to give them the critical care and perform life-saving surgeries at the time they needed it and we are ever grateful.
Rescued with a huge mammary tumour, Pigmy was in terrible shape and urgently needed lifesaving surgery. Once stabilized and on the operating table, our vets discovered that she was riddled with large uterine tumours too. Having undergone double surgeries successfully in one go, Pigmy is now recovering in the safety of our rescue centre.
Maya was involved in an accident that left her with nasty fractures to both her hind limbs, and with such grievous injuries, she wouldn't have survived for long on the streets. Fortunately, Maya was spotted and rushed to our clinic, where our vets immobilized her fractured limbs and with a period of bed rest, love and tasty food, she recovered beautifully. The timely intervention saved both her legs and she is back on all four frolicking around with her playmates. Thankfully, her rescuer has come forward to adopt her too. Now, she is waiting to get spayed so that she can go to her forever home!
While your $50 donation covers the complete cost of food, treatment and care for one rescue animal for a whole month, your $100 donation covers the entire cost of an emergency special surgery.
With your kindness, we are confident of moving forward. Please continue to support us!
Gratefully,
Mini Vasudevan, 
Project Leader