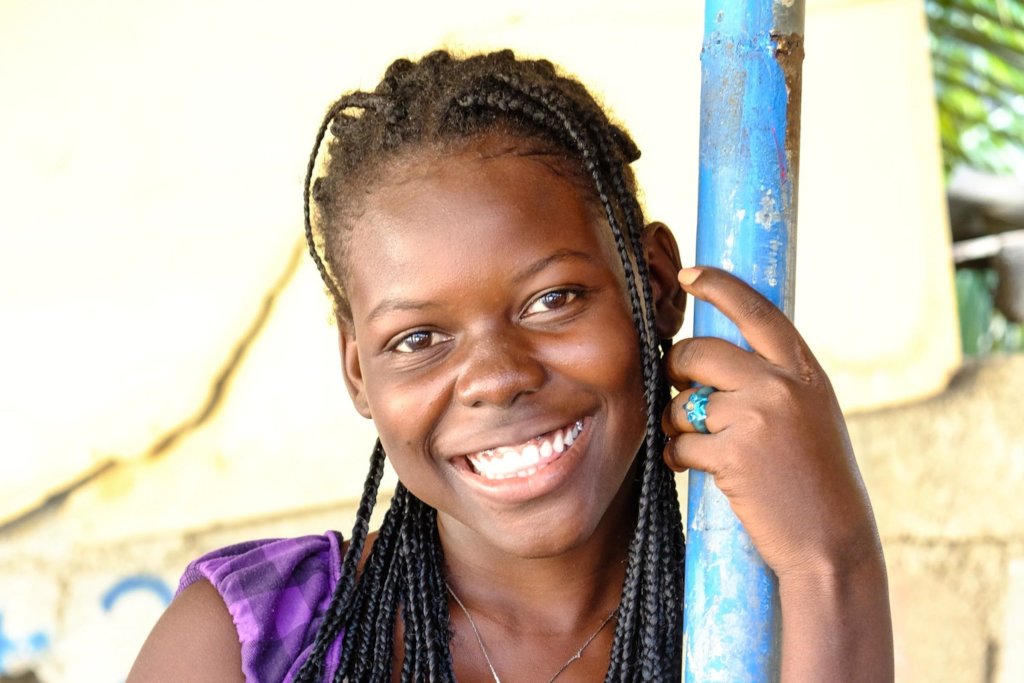 Thanks to your amazing generosity the children at the HTDC orphanage have now settled into a new school year.
In our last report we explained that, as well providing a safe home, your kind donations were helping to buy uniforms and books so that the kids could start class. While another of the orphanage's partners was able to contribute, this wasn't as much as initially hoped. So, in the end it was your generosity which covered most of the costs.
Although many of the children at the orphanage have lost parents, several live there because their remaining family are too poor to look after them. This is often because they lack the education needed to find a job. So your support really is helping to break the cycle of poverty for these kids. Thanks so much for making this possible again this year.
We asked Carlo, the orphanage director, how the children were getting on in school, and he had this to say:
"Nathanaelle has started secondary class and she's very happy with the school and she does very good. She's looking forward to finishing school in the next couple of years to go and study nursing.
Wisly also started school very well. All is good for him, and he's waiting for the result of some exams he had a few weeks ago, but he think he will make a good score.
Wilson is very excited to be in secondary class now as well. He likes the new type of classes like English, Spanish and literature. He says that he will do his best to be good with all the new classes as he just started secondary classes and wants us to be proud."
After watching them grow up over the years it's amazing to see the older kids move into secondary education. Some are even ready to acquire job skills too.
For example, Wikenson and Nathanaelle will soon go on a course to learn about plumbing and electricity, and Paolo and Wisly will learn floor tiling. While it's another orphanage partner who's organising this vocational training it's your generosity over the years that's given these growing young people the education needed to take up this opportunity. Thanks again for making all this possible.
With the children all back in school and some also learning job skills the next challenge the orphanage will have to face is paying next year's rent which is due again just after Christmas. Thanks to your donations over the last ten months we already have over half of the $7,000 due. However, more help is still needed to keep a roof over the children's heads. So if you are able to help further as the holiday season approaches then we'd be incredibly grateful as always.
If you ever have any questions about the orphanage and how we use your donations, please don't hesitate to email Andy@IDVolunteers.org. I would be delighted to hear from you.
For more updates about our work please like us on Facebook or follow IDVMedia on Twitter. You can also email Andy is you would like to be added to our direct mailing list.