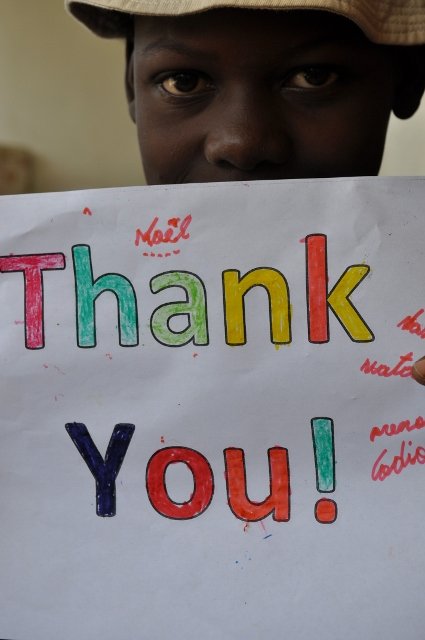 Hello all!
The fact that more than 130 individuals have given in support the kids at Hands Together to Defend the Children Orphanage is simply extraordinary. We are honoured and humbled by your generosity.
With your help, we have rented a safe, secure house for two full years where all the kids can live. These children have lost parents, seen their houses destroyed, and were forced to live in two dirty, overcrowded tents for more than six months after the earthquake. They will not soon forget what you have given.
To celebrate your generous contribution and the new house, we recently held an art day. At the orphanage directors' request, we distributed thank you signs which each child coloured. We hope that these sincere thank-yous convey what a difference you have made in the lives of some of Haiti's most vulnerable children.
While this housing appeal is funded, we are still raising money to provide the children with school fees and money to pay for much needed vitamins and medical fees. If you are still inspired to give, or know someone who might be, please let them know about this page. We'll soon be revising this page to reflect our new fundraising goals.
Together we can make sure that these children not only have safe housing, but can access education and the medications they desperately need.
Again, thanks so much for your support. From all of us here in Haiti we wish you the happiest of holidays.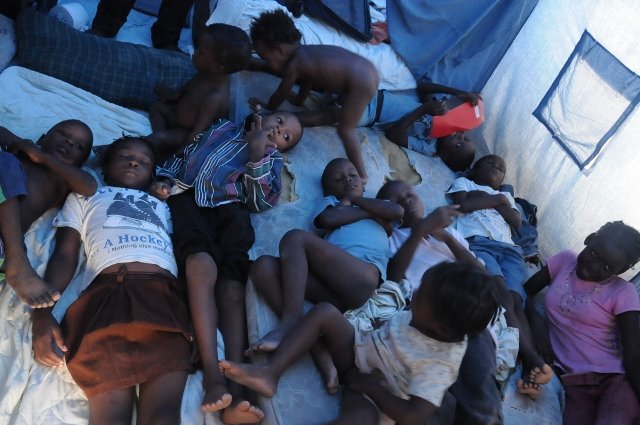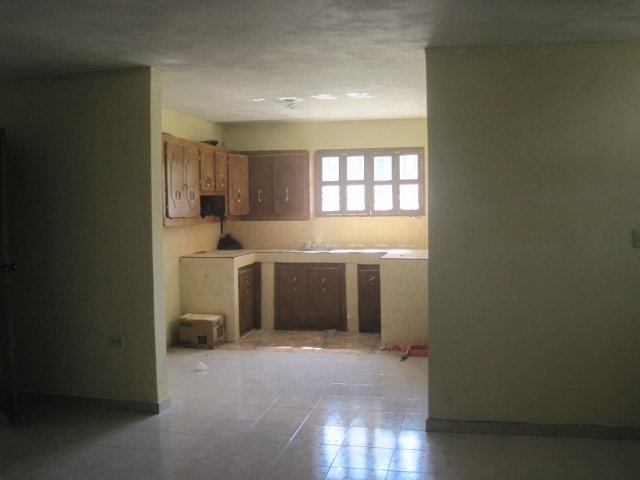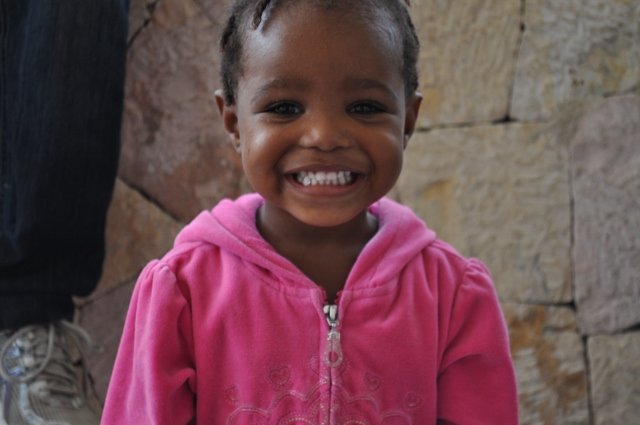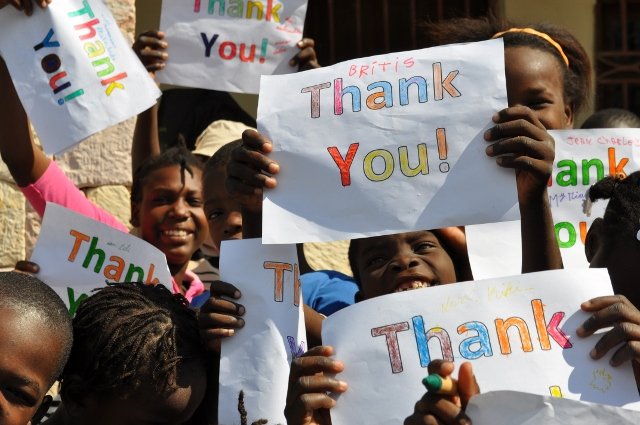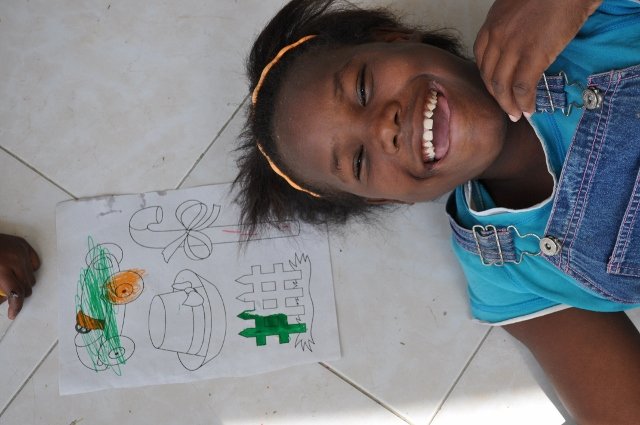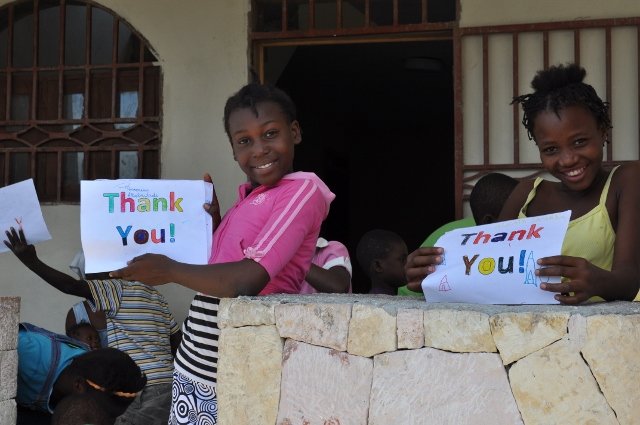 Links: