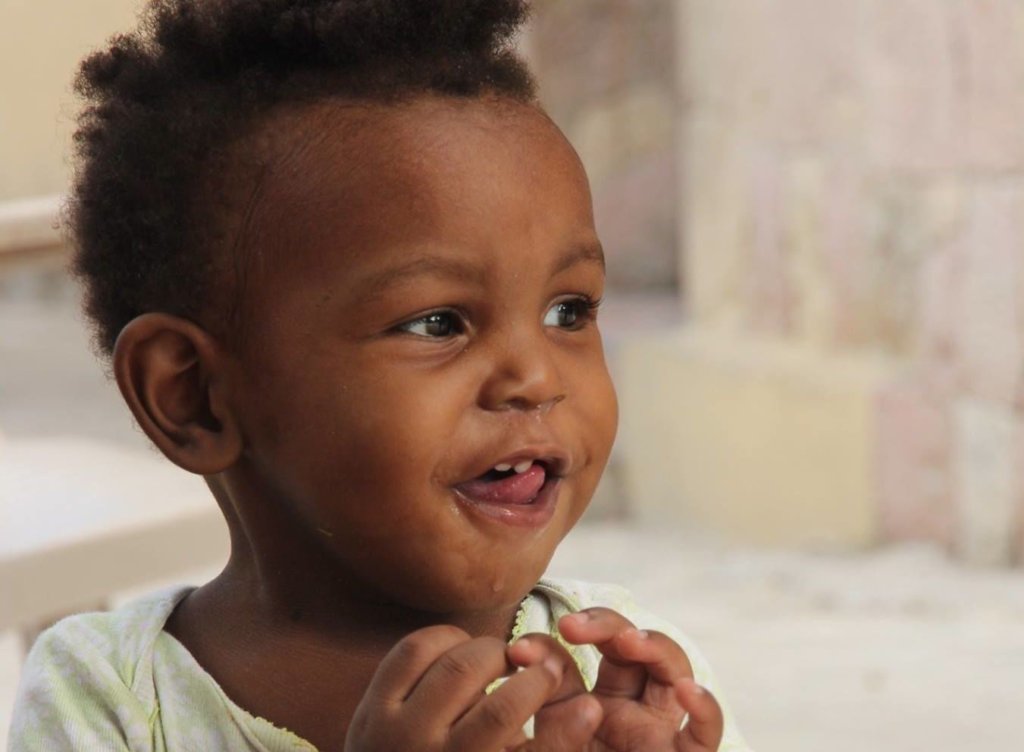 Thanks to your continued, amazing support the kids at the HTDC orphanage are all really thriving. All of them are well cared for, fed and healthy and as a result they're all able to focus on normal kids' things, like school and fun!
The kids all took school tests before Christmas and their results in January were all positive with everyone getting on well. And, to reward their progress, the orphanage staff have been busy keeping the kids entertained outside of class as well.
For example February saw Haiti's national carnival celebrations arrive again, and the kids got dressed up and enjoyed traditional food, music and dances.
And there's more games on the horizon too as the kids have just been invited to compete with five other schools in a soccer championship. The boys are really excited to take part and, as they're being home-schooled again this year, it's a fantastic chance to socialise with, and learn from, other kids too.
The girls won't be easily left out though and most of them are more than tough enough to hold their own! And happily there's also plenty of activities going on that don't require as much horse-play.
For example, the orphanage has often worked with our other partner, the English in Mind (EIM) Institute to give the kids English lessons. And just last week EIM's assistant principal, Nocky, dropped by to arrange the next set of classes.
Also, one of the orphanage's teachers is providing some art classes in his spare time and the kids have just been able to put their new skills to good use. One of our previous volunteers, Drew, has just connected the orphanage with an ethical clothing company and they've asked the kids to design some Haitian themed t-shirts.
The kids have had great fun working on this project and a share of any profits will be donated towards their ongoing education. We really do love the fact that our enduring partners and friends, like EIM and Drew, are staying engaged with the orphanage in various ways.
Overall things are going amazingly well at the orphanage and this is all thanks to you. In fact, because of your incredible support, the orphanage has also been able to welcome a couple more kids over recent months.
One of the new arrivals is Michel whose mom had to sadly give up because she was virtually a child herself. Despite this tough start in life Michel is a very loving child and has now settled in very well. And, what's more, we know that with your continued support he'll be able to grow up as happy and as healthy as the rest of these beautiful kids.
One last time, thank you so much for all you've given.
As always, if you ever have any questions, please don't hesitate to email Andy@IDVolunteers.org. I would be delighted to hear from you.