Project Report

| Jan 27, 2015
The Kids at HTDC Orphanage Need You Now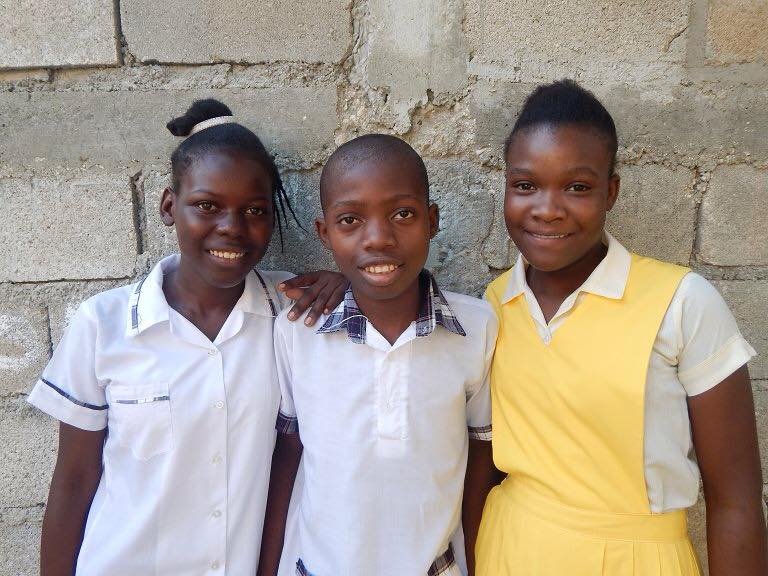 Thanks to your incredible support the kids at the HTDC orphanage are continuing to thrive!
Because of your generosity all the kids are safe, enjoying nutritious meals and receiving the education they need to build bright futures.
But, owing to the current situation in Haiti, they need you now more than ever!
In our last project report we explained that we were planning to move the orphanage to the Bon Repos area of Port-au-Prince. We'd identified several properties and our favorite choice seemed ideal.
Sadly, due to a worsening political crisis, the security situation now means that we're not confident Bon Repos will be a safe enough area for the kids, at least not after night falls.
There are other houses available in other neighborhoods, including in Clercine, where the orphanage has been based for the last several years. So, the kids will still have a safe new home.
But the kids are also already enrolled and settled in a new school in Bon Repos, which is still safe in the day. While we could move them to another school, nearer their eventual new home, their school fees have already been paid and it would disrupt the kids' education and friendships.
If we can, keeping the kids in their current school is definitely the best option for the remainder of the school year.
But the challenge the kids now face is being driven to school everyday until June. This is expensive and it costs almost $450 a month to hire a vehicle.
We'd previously budgeted for only four months of school transport costs, so we're very sorry to report that HTDC is now facing around $2,700 in additional, unforeseen costs over the next six months.
The cost to send each child to school for the year is now set to be $114 more than the $483 originally budgeted. We are genuinely sorry to all those donors who have already funded a year of school for a specific child as there is now a shortfall for each child.
This is why the kids need you right now more than ever before.
We're now asking you to consider helping the kids once again. But this time, rather than asking you to just keep paying for the kids needs, we're asking you to help the orphanage meet its own needs.
We've already begun fundraising on GlobalGiving to buy a vehicle for the orphanage. The original goal of this effort was to "Give 30 Orphaned Children a Sustainable Income" by purchasing a vehicle the orphanage could rent out during the day to earn money.
But, if we're able to buy this vehicle soon we can continue with these plans and, at the same time, the orphanage can also save money by driving the kids to school themselves.
So please consider contributing towards the vehicle costs today.
Once again, we're sorry that the changing security situation in Port-au-Prince has affected our original budget.
If you have any questions about this issue, or in general, please don't hesitate to email Andy@IDVolunteers.org. I would be delighted to hear from you.