Project Report

| Dec 23, 2014
Happy Holidays at HTDC Orphanage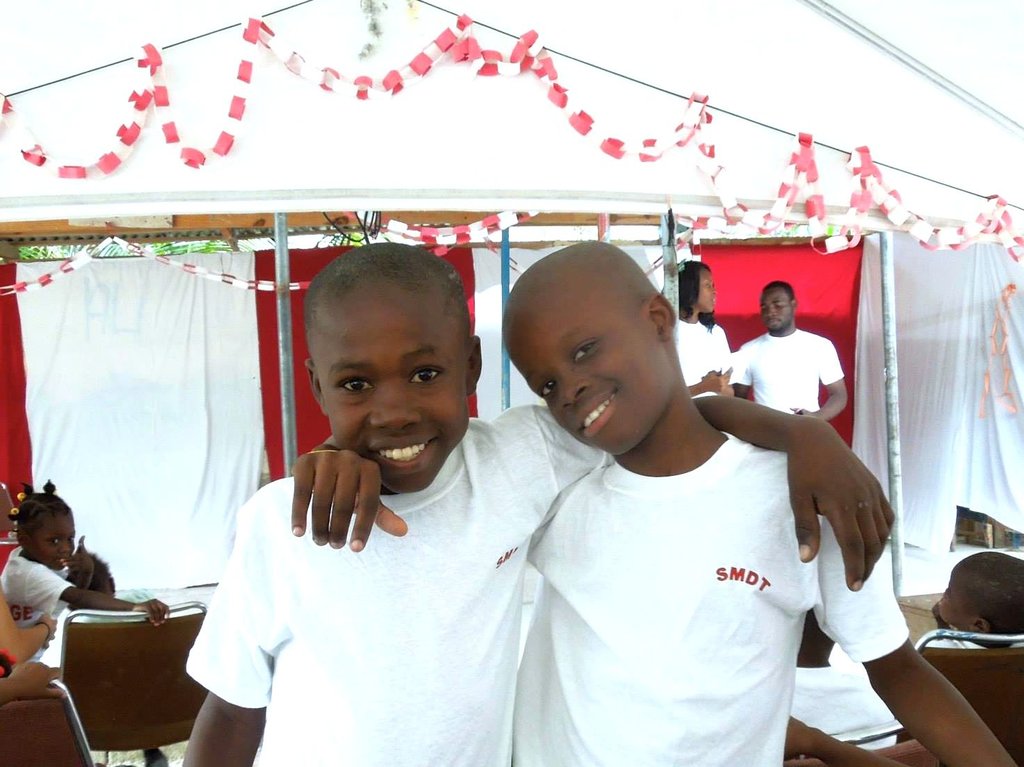 The holiday season is upon us and, like children all over the world, the kids at HTDC orphanage are getting really excited about Christmas.
To help keep their excitement in check, and because the kids have all been so good this year, the orphanage directors recently decided to have a Christmas party ahead of the big day.
Many friends of the orphanage came by and the party started with a performance from the kids. Thirteen year old Nicholson and twelve year old Paolo sang a song about Haiti and then some of the older girls performed a dance.
The visitors all loved the show and afterwards everyone shared pizza which was a special treat for the kids.
After eating there was another big surprise for the kids as Santa dropped by to give them all presents. Five year old Bodlison was delighted with the toy cars he received, but he said afterwards he'd really like to get a car big enough to drive in one day!
It was a wonderful experience for all the children and special days like these are only made possible because of your incredible support.
It's only because of your generosity that the kids have a safe home, food and education throughout the year. And these are the foundations which allow the orphanage to provide the kids with special days of joy at times like Christmas.
Thanks so much for letting these kids be kids this Christmas!
If you'd like to give the orphanage a little more joy over the next few days then GlobalGiving is making this a little easier through their Year-End campaign. Projects that raise at least $3,000 from thirty unique donors before December 31 are eligible to receive a one-off bonus award.
We've already raised over $3,000 but we need more individual donors. So please consider donating this week if you can.
As always, if you ever have any queries about how we're using your donation, please don't hesitate to email Andy@IDVolunteers.org. I would be delighted to hear from you.