Project Report

| Mar 10, 2014
Joy and learning at HTDC!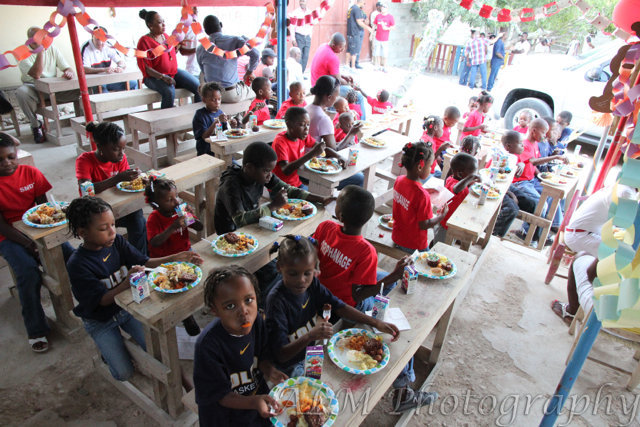 First and foremost – thanks so much to everyone who gave on GlobalGiving's most recent matching day! Your gifts on February 12th went 30% further to change the lives of children like Bodlyson and Kenson.
Bodlyson, Kenson and all the kids at the orphanage have had an especially good month because donors like you have given us the funds we need to invest in enriching activities for the kids. Those funds couldn't have come at a better time because this month is Carnival in Haiti!
Port-au-Prince's annual Carnival is one of the largest Mardi Gras carnivals in the Caribbean and North America. Carnival is celebrated with music, bands and parades and music is central to the celebrations.
Carnival has been celebrated in Haiti since 1804 and is an important part of Haitian history, but many of the kids at HTDC have never had the means to take part in the celebrations.
This year, thanks to you, the kids have joined in to the festivities by dressing up, putting on their own show and learning about Carnival's past in their country.
Without your generosity, these enriching cultural activities which have given the kids a chance to enjoy themselves and express their personalities would have been impossible – thanks so much!
As we move into summer, we're looking forward to what other activities the Haitian orphanage leaders have in store for the kids – we can't wait to update you on all the joy you've made possible!
If you ever have any questions on how your donation is changing lives at the Hands Together to Defend the Children Orphanage, please don't hesitate to email me at Emma@IDVolunteers.org. I would be delighted to hear from you.
Very kind regards,