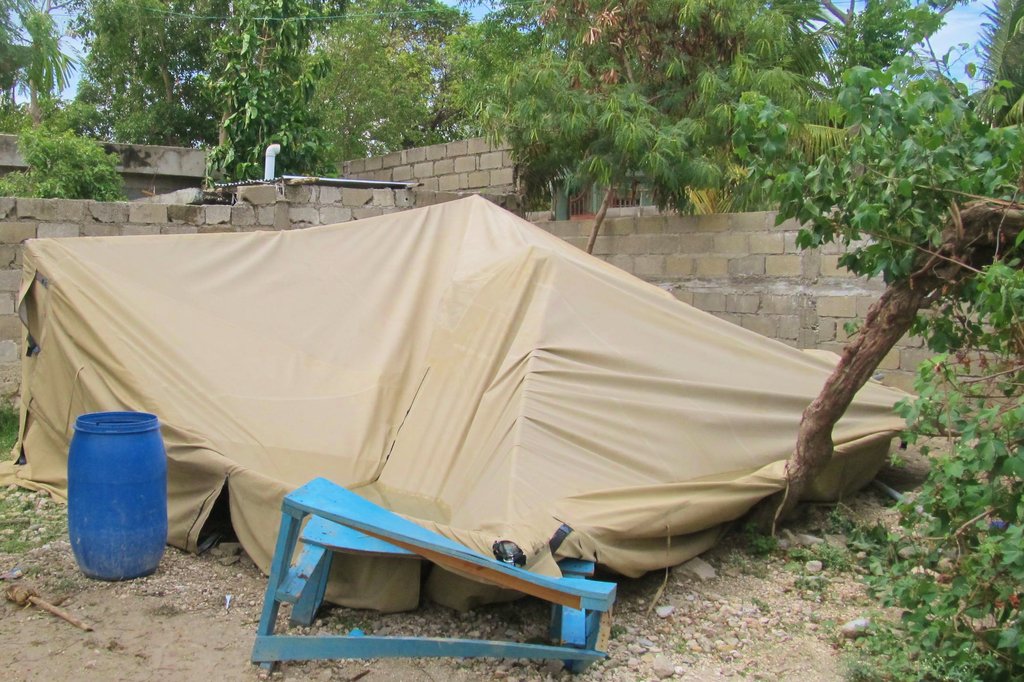 "I was scared [the storm] would come and break everything. We were prepared, but the big winds can break so many things – like the school..."
- Titi, 14
Thanks to you, Titi and the rest of the kids at the orphanage weathered Tropical Storm Isaac safely in a home which even "the big winds" couldn't break. But the storm destroyed his classroom, and without a place to go to school, his future is once again insecure.
Isaac was a blow to the orphanage but it was certainly not a crippling one, and the children aren't facing it alone. They have you on their side.
The classrooms Isaac destroyed were tents which were only intended to act as transitional structures. We plan to build back with classrooms that will withstand any storm Haiti can throw at them.
The storm also destroyed the orphanage's transformer, leaving the orphanage without power. Together, repairs to the transformer and school will cost $6,354.
We also need to pay rent on the orphanage's house to ensure another two years of safe housing. We have some funds in reserve for the rent, but we still need to raise an additional $10,000. That means we're aiming to raise a total of $16,354.
We know that these are big numbers, but we also know that the kids have more than 1,000 incredible supporters like you right here on GlobalGiving. Together, we can reach our goal of safe housing and a quality education for all of the children at the HTDC orphanage. Please donate today.
You can also help out by activating your network for the kids at the HTDC orphanage. Circulate this email at your office, hold a fundraising event, or simply share this update on social media to let your friends and family know that the children at the HTDC orphanage.
You can also let them know that their funds will be in safe hands – EDV directors Andy Chaggar and Emma Taylor will be traveling to Haiti from September 22nd to September 29th. They'll use their time in Haiti to plan and monitor the vital repair work.
If you have questions please don't hesitate to contact Media@EDVolunteers.org.