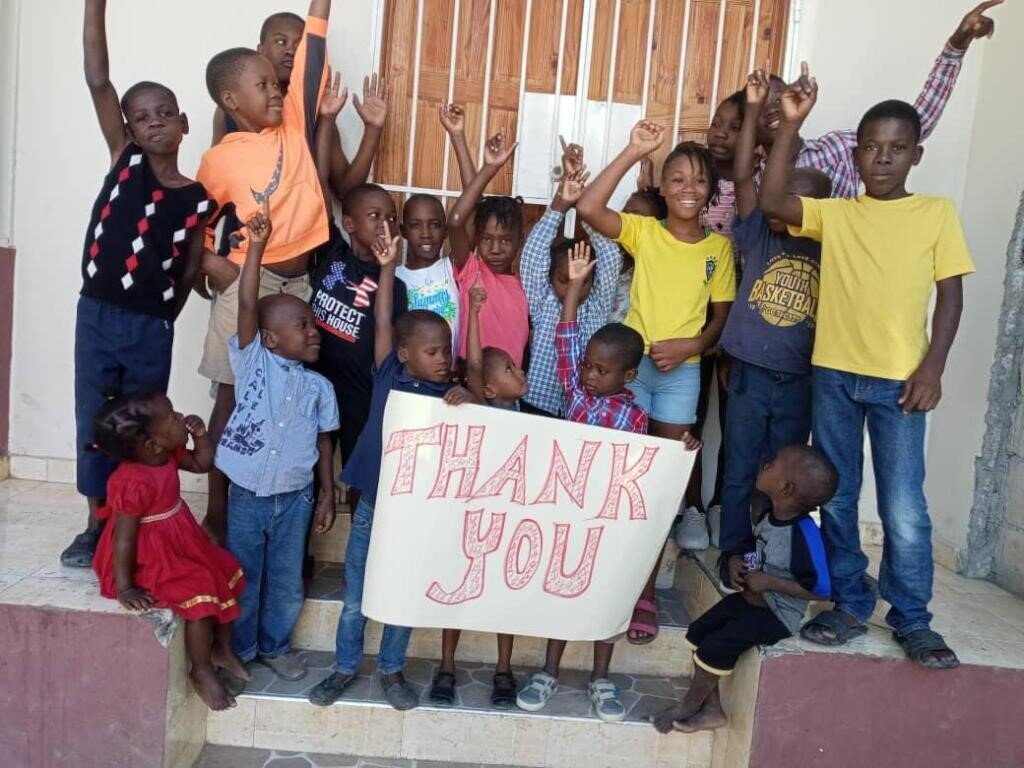 Thank you so much for helping to provide a safe home for Haitian orphans.
As we explained in a previous project report we've made the sad but necessary decision to close down our charity, International Disaster Volunteers (IDV) in early 2023.
As part of this process we're planning to close down this project here on GlobalGiving by Sunday 15 January. This is the final project report we'll be sending before we do.
This is an emotional report to write as this project has been active for over 10 years, and thanks to your amazing generosity we've been able to make an incredible impact in the lives of some of Port-au-Prince's vulnerable children.
When we first started working with the HTDC orphanage it was home to almost 50 children, who were all living in one small room and some tents. Your donations enabled us to rent them a safe home at a much bigger house nearby, as well as covering all of the orphanage's running costs.
The stability this provided gave the orphanage Director Carlo badly needed breathing space. As a result, the number of children at HTDC has steadily decreased over the years to around 12, thanks to Carlo's efforts to reunite children with remaining relatives, or in facilitating adoptions with safe, loving families.
Your ongoing donations have been vital, especially as political chaos and violence outside HTDC's gates has continued to worsen over the years.
So, I'm pleased to say that since announcing our closure we've raised almost $6,000 here on GlobalGiving to support the orphanage after we close down. While this is short of the $12,000 we'd hoped to raise to also pay another year's rent, it will still provide a vital cushion of 6 months ongoing support to the orphanage and children.
It's hard to say how massively grateful we are for all your amazing support. While we're obviously sad to be closing down IDV, we're heartened that Carlo has vital time to ramp up support from other channels. From the bottom of our hearts - thank you so much!
We also asked Carlo if he had a message for you and here's what he had to say:
"On behalf of all the children and our staff we thank you - for over a decade you have been supporting the orphanage and without your donations we would not make it. All your donations have changed the kids' lives and jobs have been created for our local staff.
Thank you very much and may the Lord bless all of you for all the years you have been helping our projects. We would like to thank IDV for all they have done for the Children through your generous Donations. Thank you everyone may God bless you and your family"
If you'd like to stay in touch with Carlo after we close, and potentially even continue to support them, then please reach out to him on carlolarozar@gmail.com
And if you would like to make one final donation via GlobalGiving, please do so now.
You can find out more about our plans to close down IDV on our website, and if you have any questions please don't hesitate to email Andy@IDVolunteers.org. I'd be delighted to hear from you as always.