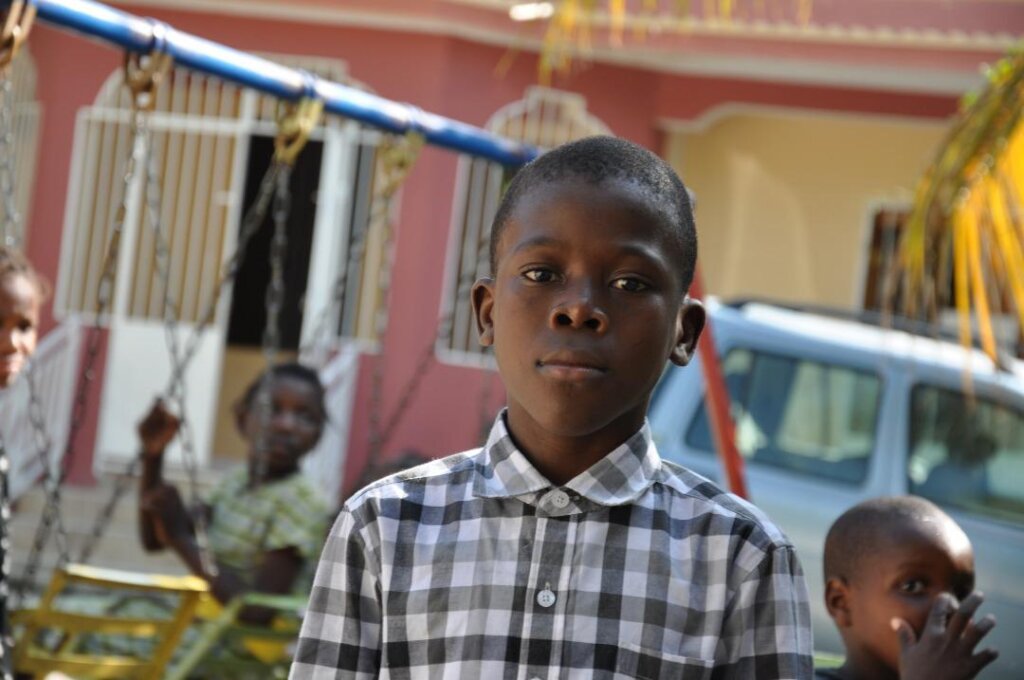 A huge thank you to everyone who's recently donated to provide 1 more year of security for the children at the HTDC orphanage in Port-au-Prince.
As we explained in a recent project report our charity is closing down in early 2023 and we're aiming to raise $12,000 to help the orphanage manage the transition. To highlight the children your donations will help support we shared the stories of Fritz, Kenson - and Chedline.
Since launching this appeal on Nov 29 donors like you have given an amazing $4,000, and in this report we wanted to spotlight another child who relies on the orphanage for a safe home and to meet their other basic needs.
Chedlin (pictured) is 13 years old and is the twin brother of Chedline. They were brought to the orphanage in 2019, along with another sibling. Chedlin's mum is still alive but when their dad died she couldn't afford to care for the children and she made the heartbreaking decision to give them up.
One of the children was adopted last year, but Chedlin and his sister Chedline still rely on the orphanage to provide them the security they need. The last few years have been hard on Chedlin, but he's full of energy and curious. He loves to talk and play with the other children, especially soccer which is his favourite game. He also does really well in school and does his chores along with the older boys.
We know money is tight right now, but if you can we'll hope you'll consider making a further gift to this project. 100% of your donation (after any GlobalGiving fees) will go directly to the orphanage. So, your gift really will help ensure that Chedlin has the safe home and care he needs for 1 more year.
You can find out more about our plans to close down IDV on our website, and if you have any questions please don't hesitate to email Andy@IDVolunteers.org. I'd be delighted to hear from you as always.