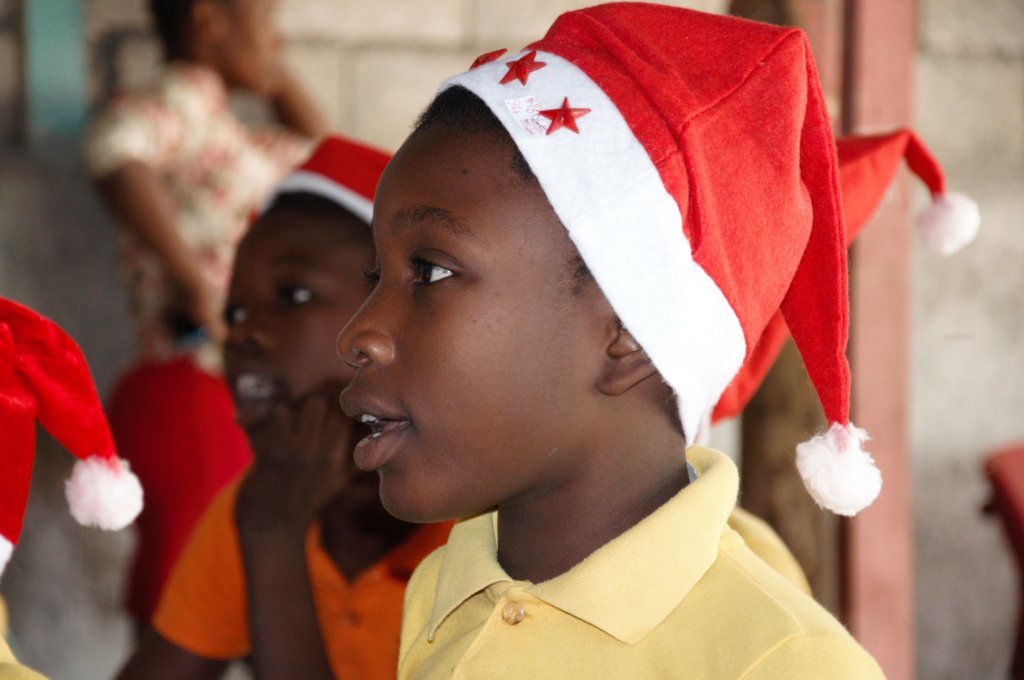 Christmas is now just days away and, although the overall situation in Haiti remains tough, the staff at the HTDC Orphanage are doing their best to bring the Children some festive cheer.
We asked Carlo the Orphanage Director for an update, and here's what he had to say.
"The kids are all fine and doing well in school. We have 4 teachers, now 2 regular teachers and one English and one music.The kids like the new environment. We want to make it even better and are planning to repaint everything soon to make the place look better.
School closed for Christmas vacation on the 18th of December and we wish to make a good Christmas time for the kids this year. They are excited because Christmas is at the corner. We will do our best to keep everyone safe, healthy and happy.
We are planning to do a party at the orphanage for Christmas and have pumpkins soup for Haitian Independence Day, which is 1st of January and then a big dinner for January 2nd.
For Christmas we would like to have gifts for all the kids.
Kenson would like some new clothing and a new sneakers and a bicycle for him as a Christmas gift.
Mirlande would also like some new clothing and shoes, and some jewelry for her Christmas gift. Her twin brother Kervens also wants nice sneakers and clothing too.
Mariange would like to have some dolls and toy cars. She is a very excited kid and is always smiling with people and very helpful. So, we want to get her something nice.
Vaglin is also a very helpful and caring little boy. He would like a helicopter toy and cars for his Christmas gift".
We know 2020 has been a tough year for everyone, but if you're able to help provide some Christmas joy to these wonderful children in Haiti then we'd be very grateful as always.
If you have any questions about the orphanage and how we use your donations, or if you think you could help with donations and clothes and more in Florida, then please don't hesitate to email Andy@IDVolunteers.org. I'd be delighted to hear from you.