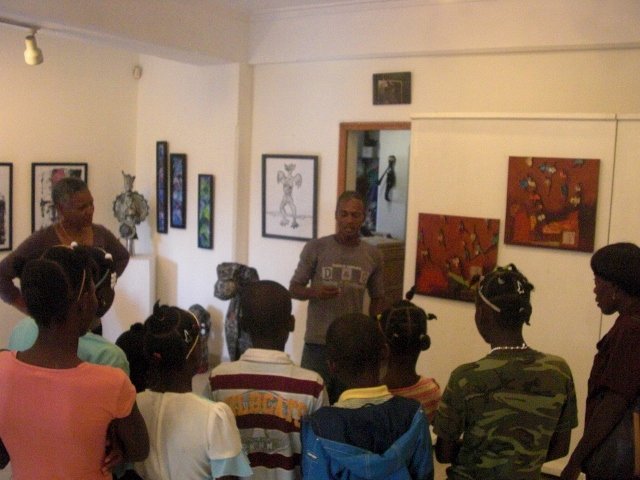 Hello all,
I hope this finds you well!
Our work with the kids at the Hands Together to Defend the Children Orphanage continues to grow and expand to include new enriching activities. In fact, your generosity means that we've once again been able to raise our fundraising goal for the children of the orphanage. These extra funds allow each child to access new opportunities ranging from English classes to art to extra help in school – and it's all thanks to you!
The kids recently started working on recycled art. Using found materials and trash to create art teaches the children about the importance of caring for their environment. In Haiti, failing to recycle has very real consequences. Drainage canals clogged with trash lead to cholera and burning trash leads to respiratory infections.
But when we started talking about recycled art, the kids didn't quite seem to be getting the concept, so we arranged a little outing to help them understand that recycled art was beautiful too!
The kids' art teacher and several volunteers from our organisation took the children in the art programme to a nearby museum which was hosting an exhibit of Haitian artists' use of recycled material in art.
Most of these kids had never been to a museum before and they absolutely loved the trip! With their imaginations triggered by the work of other artists, we can't wait to see what they'll come up with in their upcoming classes.
None of these exciting field trips or classes would be possible without your generosity. We hope you'll be willing to continue to support the kids by spreading the word about Global Giving's Matching Day – it's coming right up on June 15th!
Global Giving will be matching all donations of up to $1,000 by 30%, and the organsiation which raises the most will win an extra bonus. Please get involved if you can by spreading the word or making a donation.
One last time, thanks again for all you've already given to these vulnerable kids. Your donation truly has been life changing for the children at the Hands Together to Defend the Children Orphanage.
One last time, thanks so much,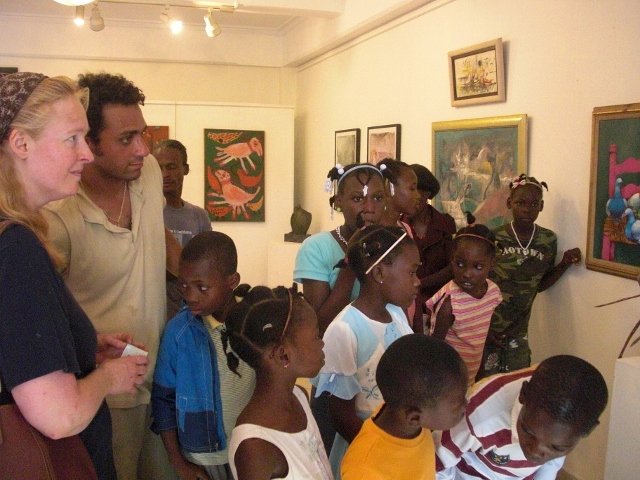 Links: