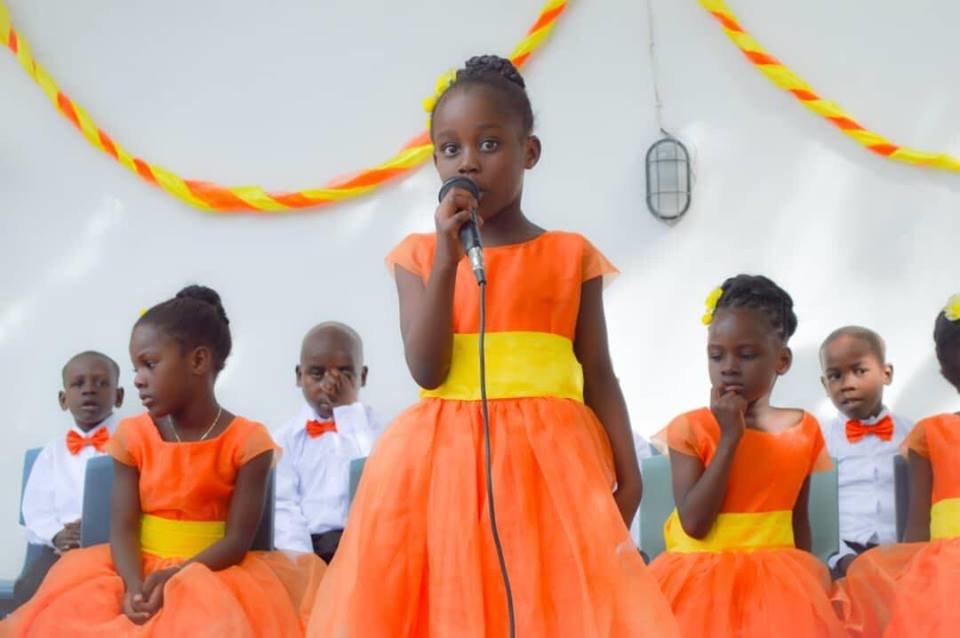 Thanks to your amazing support the children at the HTDC orphanage have finished another school year and are making the most of their summer
Carlo the Orphanage Director told us all about it:
"For the end of school we organized a graduation ceremony. We had about eight kids graduate from kindergarten to go to primary school. Two are from the orphanage and the other six kids are kids who attend our school from the neighborhood.
For the older kids all but two passed their final exams. We are very happy for them being successful to go to the next step. Wikenson is specially happy as he passed his 8th grade exams this year.
May 18 is flag day in Haiti. We had a small activity for the kids, they learned more about the flag and our history. The older children was very happy to learn more about our beautiful story as the first independent Black Country.
In June there was a big activity for the children. We had a chance to take most of the kids out for the day. The kids had so much fun, some of them performed singing, and Nolson danced.
Now the kids start enjoying a summer camp. We provide a meal for all the kids, some rice and beans. We also have an English teacher that play guitar and sing with them and a teacher that do sports with them.
Next week week we will have even more options because my church will get involved to help out more in the summer camp. I'm working with my church to see how we can start a music class for the kids who would like to attend some times this year. It could be a class for them during school.
We also start preparing the school for next year. We are painting and fixing benches and other stuff to get ready for September 3. Some other kids from the neighborhood are signing up to attend this year, and we are planning training for our teachers in two weeks."
It's always great to get these updates from Carlo, and we hope you like the photos too. Thanks so much as always for making this all possible.
If you ever have any questions about the orphanage and how we use your donations, please don't hesitate to email Andy@IDVolunteers.org. I would be delighted to hear from you.