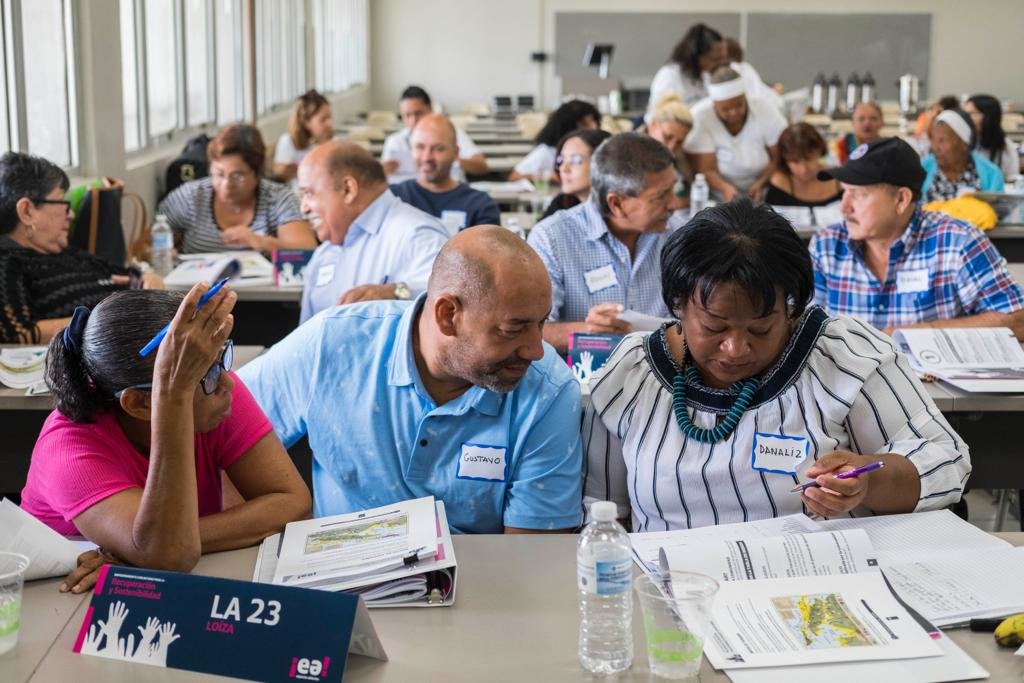 Where is my money? Who is making decisions about my money? What is my money being used for?
These questions summarize the work being done by the nonprofit organization Espacios Abiertos, as described by its executive director, Cecille Blondet. The first question relates to government transparency, the second to government accountability, and the third to effective citizen participation.
"Espacios Abiertos's mission is to develop the civic capacities of Puerto Rico so that citizens can participate in the discussions and decision-making processes having to do with public assets, everything that the government manages in terms of money and resources," explains Blondet.
Espacios Abiertos is an untraditional nonprofit because beyond providing direct services to communities, their goal is to give people the tools to be informed, make decisions, and participate in the civic issues that affect them.
This effort begins with better access to information, particularly about the island's fiscal issues. In response to the fiscal crisis and the Fiscal Control Board imposed on Puerto Rico because of the government's $72 billion debt, Espacios Abiertos created a Digital Dictionary of the Debt. This tool translates the technical and legal language related to the debt in order to make the information more accessible. Additionally, Espacios Abiertos has taken cases to court, such as when the government published for public comment a plan for the use of the federal recovery funds after Hurricane Maria in English. The same plan states that 78% of people in Puerto Rico don't speak that language.
"This is another way of limiting access to information and citizen participation," points out Blondet. Espacios Abiertos took the government to court, forcing them to translate the 400-page document into Spanish and extend the time for citizens to comment. In addition, they held a workshop with 60 community leaders in which they had information tables covering the different topics in the plan, providing guidance on how to comment, and encouraging people to participate.
Espacios Abiertos has also served as an incubator for new organizations such as Ayuda Legal Puerto Rico, focused on social justice and access to justice, and Kilómetro 0, which promotes a reduction in the power gap that facilitates the excesses of the State against citizens, especially those exercised by the Puerto Rico Police.
They also seek to promote changes in public policy through different means, from introducing bills to the Legislative Assembly, conducting investigations such as entrusting independent economists with an analysis of Puerto Rico's debt, to empowering community groups to participate in the decision-making process.
Currently, Espacios Abiertos is working with 15 community leaders, providing them with a set of tools for them to strengthen their communities. The Community Empowerment Project for Recovery and Sustainability, subsidized by Filantropía Puerto Rico's FORWARD Fund, aims to promote transparency and create greater access to information within these communities. The leaders attend monthly workshops where they cover modules on different topics, including: identifying needs and strengths within the community; creating a map and directory of resources inside and outside the community; developing a disaster prevention plan; and a session on how to address fiscal issues and seek recovery funds. The modules are not passive classes, rather the community leaders are active participants.
"These modules are being refined and polished with input from the 15 communities; they have become co-authors. Our role isn't 'we know so much about this and we will teach you,' instead we recognize the knowledge of the communities and we balance it with some experts, whether they are planners, communicators, engineers," describes Mabel Román Padró, who is in charge of Community Outreach for Espacios Abiertos.
The leaders are being trained to give these same workshops in their communities and in other neighborhoods, focusing on these important issues and mobilizing citizen participation.
"Our aim is for them to be able to call out the government, make claims, advocate for their needs. This isn't just physical sustainability; they are able to participate in the recovery process and they have a voice. And it doesn't just stop at hurricane recovery, it's from now on," Blondet adds.
The project lasts two years, with two module cycles lasting one year each. After the modules conclude, there will be follow-up visits and they will provide any additional support in order for the communities to continue implementing what they have learned.
"We want to change paradigms, we want to change the basis on which decisions are made in this country, isolating citizens, (by making decisions) in dark rooms without citizen participation. We want to change the public policies that affect people, but we want the people to participate in these public policy changes because they are the ones who know what they need," affirms Blondet.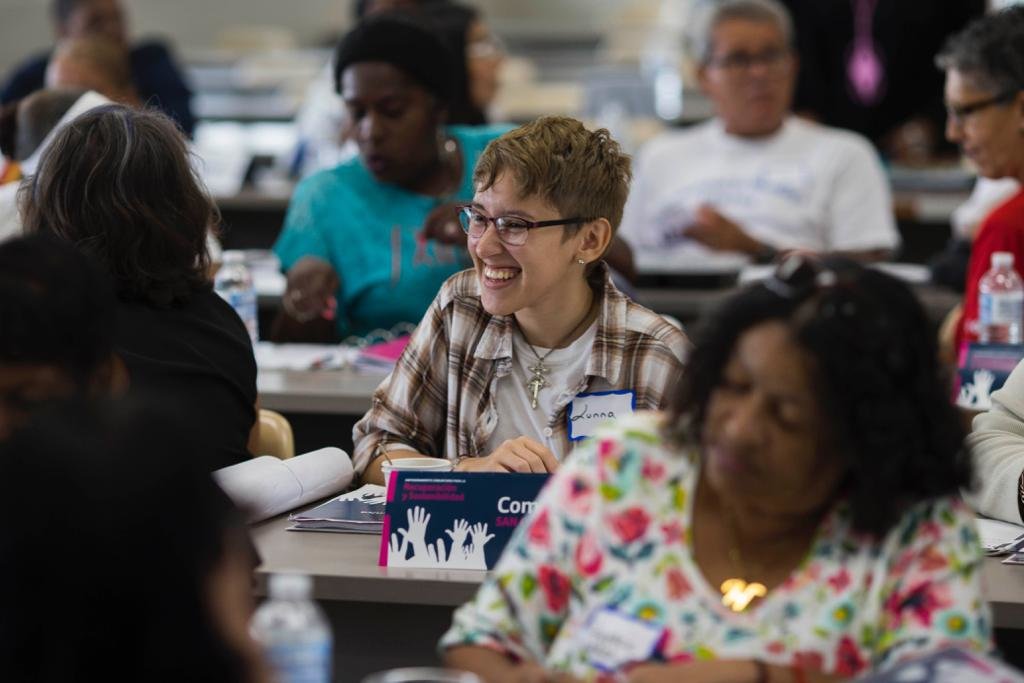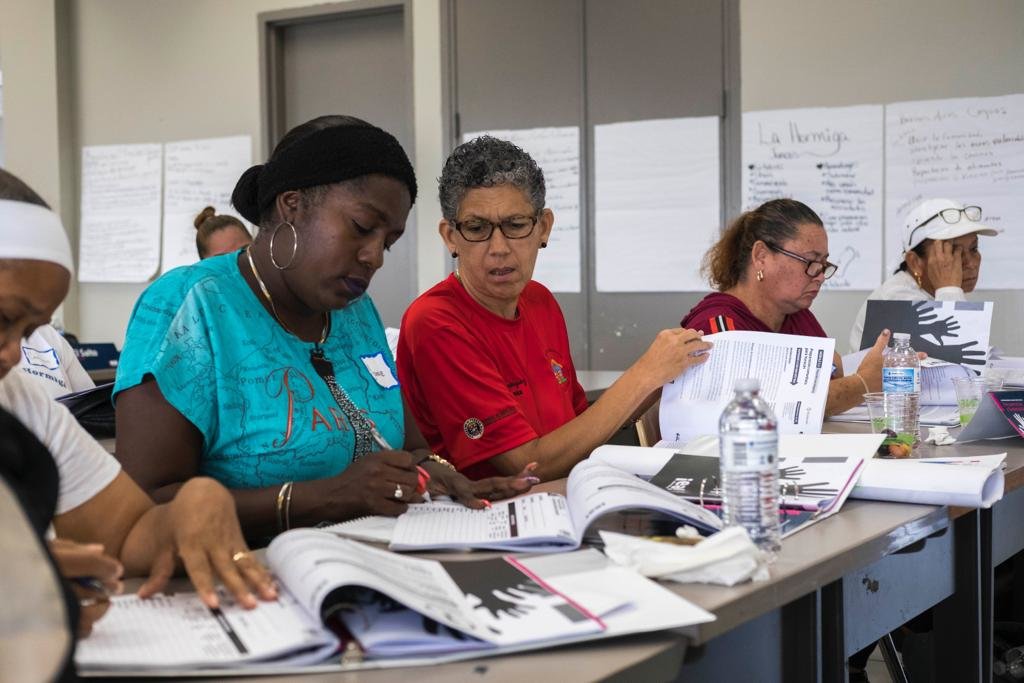 Links: