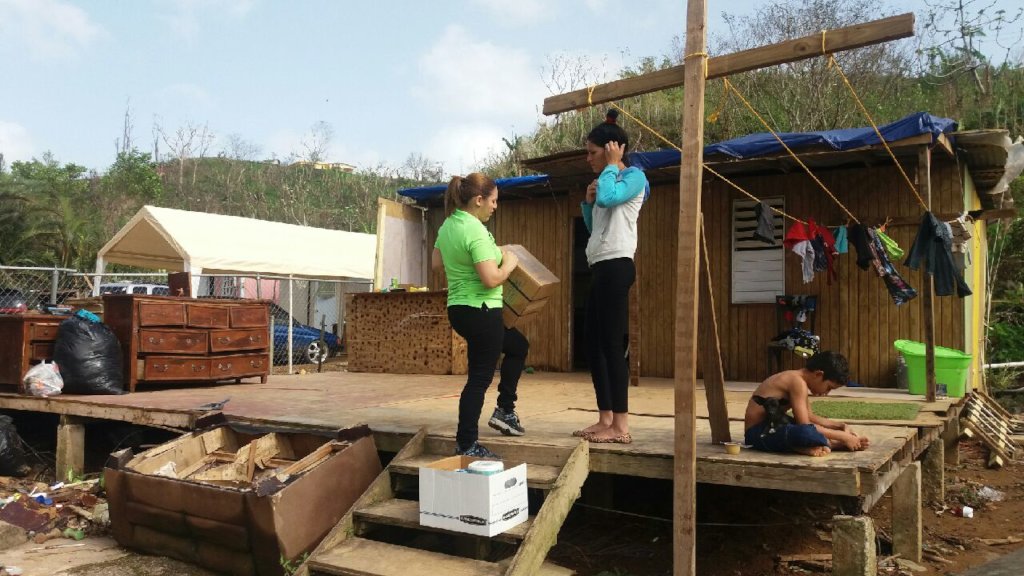 The FORWARD Puerto Rico Fund is a fund that supports local grassroots organizations that are assisting communities affected by the devastating hurricanes Irma and Maria. This report describes the work that is being done by one of the organizations supported through the Fund.
CENTROS SOR ISOLINA FERRÉ
Founded in 1969 in the La Playa sector of the city of Ponce by a catholic nun, Sor Isolina Ferré, the Centers that bear her name belong to a non-profit organization that promotes the full development of the human being. The Sor Isolina Ferré Centers (CSIF) serve over 37,000 people of all ages who reside in 22 municipalities, in the areas of dropout prevention, violence prevention, and community empowerment and development through advocacy, education, and training programs.
After the devastation left by Hurricane María, CSIF has refocused all its resources in the short term, to serve María's victims in 71 low income communities located in the southern and central regions of Puerto Rico, San Juan, and Canóvanas. As part of operation "A Solidary Embrace for Puerto Rico," CSIF is operating two donation/collection centers. Aid shipments sent from Puerto Ricans from the United States and donations received locally are being distributed to places where no other assistance is being provided. As of November 7, 2017, 12,378 persons had been served by volunteer social workers and individuals who are distributing supplies house by house in low income communities and making an assessment of other needs. An estimated 144,290 tons of food, 11,117 gallons of water and other articles such as mattresses and gas stoves have been distributed across the island.
"In the midst of this situation, our employees –some who themselves are victims of María– are working voluntarily in CSIF's relief effort. They are the silent heroes that selflessly work very hard every single day to pick up, receive and distribute the food and water that are still very scarce in many communities in Puerto Rico. They are being true to CSIF's mission: to help every person develop to his or her fullest potential," said José Luis Díaz Cotto, CSIF's Chief Executive Officer.
The recovery of Puerto Rico is going to take a long time. After the emergency period, CSIF plans to strengthen its relationships with new collaborators –individuals, private businesses and organizations– that have made donations during this emergency and work to strengthen its programs. "It is imperative that we transcend the immediacy of the crisis and return to addressing the root of the different socio economic problems. This is the only path to long term solutions and to making sure that each person can have that second chance that will transform his or her life," added Díaz Cotto.
Links: